2020 presidential hopeful Andrew Yang closes in on donor benchmark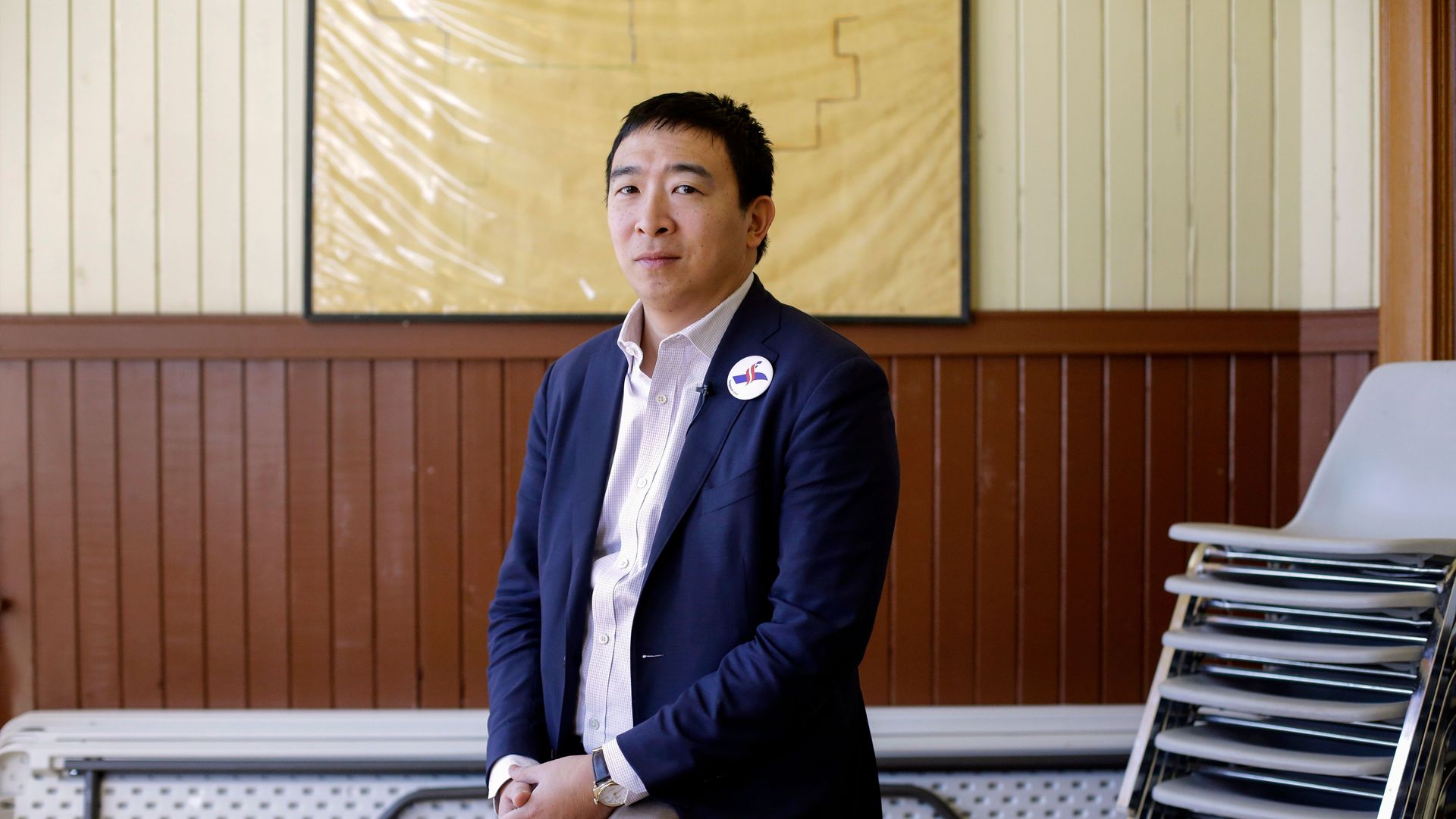 Andrew Yang, the self-described "entrepreneur who understands the economy," has wrangled more than 47,000 people to donate to his campaign as of Wednesday night, reports the Daily Beast.
Details: As of Dec. 31, 2018, his campaign committee had $38,730 in the bank, and he had spent $33,000 on Facebook ads. If Yang — whose platform largely concentrates on universal basic income — can get more 65,000 people to donate in the next 2 months, he will qualify to participate in the first presidential primary debate. Already, 44-year-old Yang has achieved a minimum of 200 donors per state in at least 20 states.
Why it matters: As the Daily Beast points out, Yang can thank the internet and its ability to give everyone a voice, for his accomplishments to date.
Go deeper: Andrew Yang: Everything you need to know about the 2020 candidate
Go deeper