With Italy's endorsement, Belt and Road Initiative could divide the EU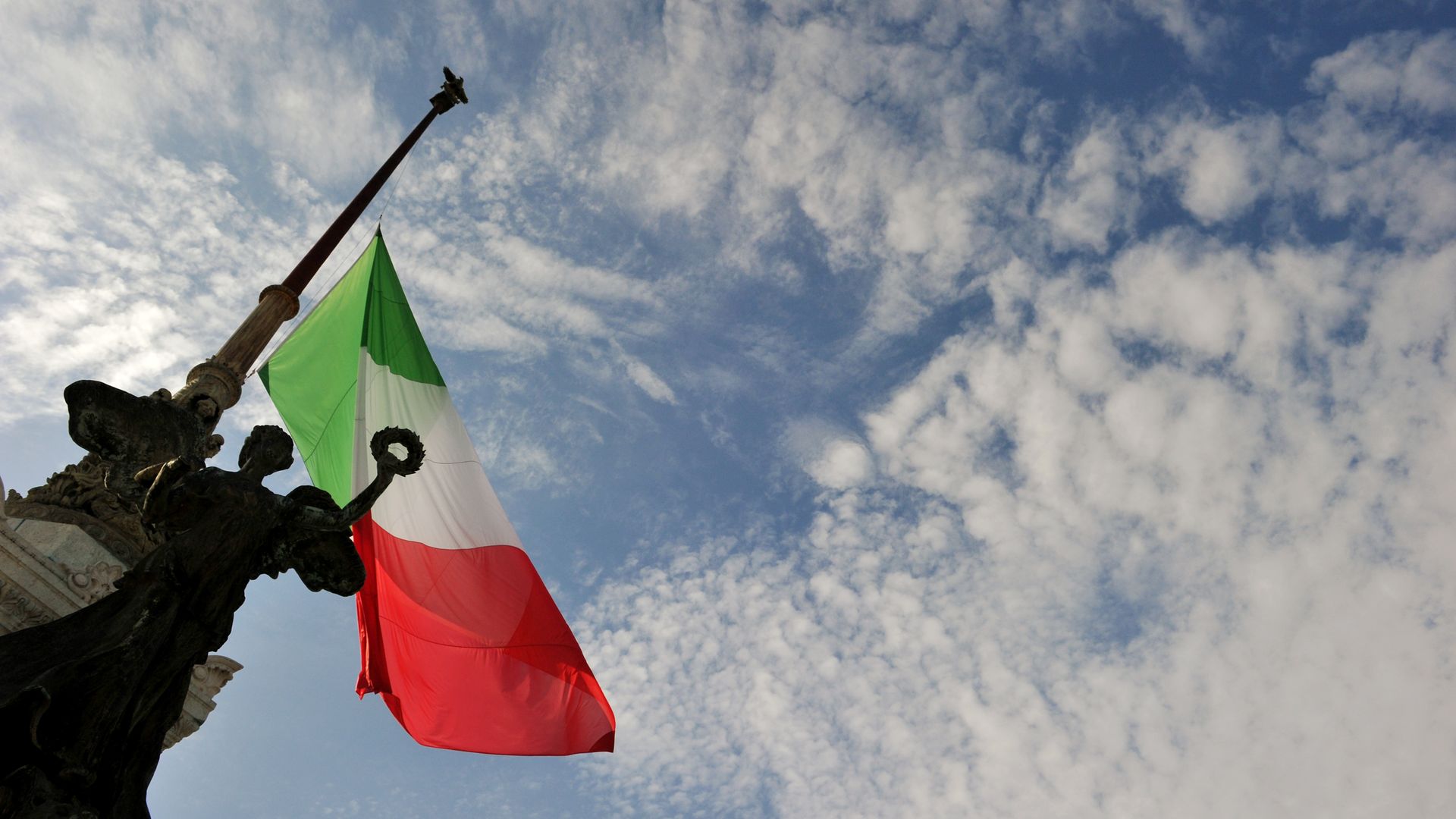 Italy is preparing to endorse China's Belt and Road Initiative (BRI), according to the Financial Times, potentially handing Xi Jinping a major victory at a time when his signature foreign policy vision is under attack.
Why it matters: Italy is an unusual candidate for China's BRI, economically and politically, since its membership in the EU means that it already has access to competitive financing for infrastructure projects without the strings and risks that come with borrowing from Beijing. As a member of the G7, Italy would be the largest economy yet to endorse the BRI.
Background: Most of the countries that have signed on to the BRI are smaller and have fewer options for funding their infrastructure needs, and Beijing is desperate for Rome's endorsement so that Chinese officials can claim support in the West. But the EU's three largest economies — Germany, the U.K. and France — have all resisted pressure to sign on.
Instead, they have encouraged Beijing to increase transparency around lending, raise environmental standards, and improve other areas where Chinese projects have fallen short in recent years.
Between the lines: While Italy's decision sends an important political signal, the announcement itself is unlikely to change much on the ground: On paper, endorsements of China's BRI are vague and do not carry real commitments for either side. That's why, as the list of participants has grown, "membership" in the BRI has become almost meaningless.
What's next: Italy's announcement could come at an opportune moment for Xi, who plans to visit Rome later this month and will host an international BRI forum in Beijing next month. But the political win might also come with longer-term costs, encouraging greater scrutiny of Chinese investments within the EU and a stronger response from the United States.
Jonathan Hillman is director of the Reconnecting Asia Project at the Center for Strategic and International Studies.
Go deeper