U.S. journalist reportedly arrested and detained in Venezuela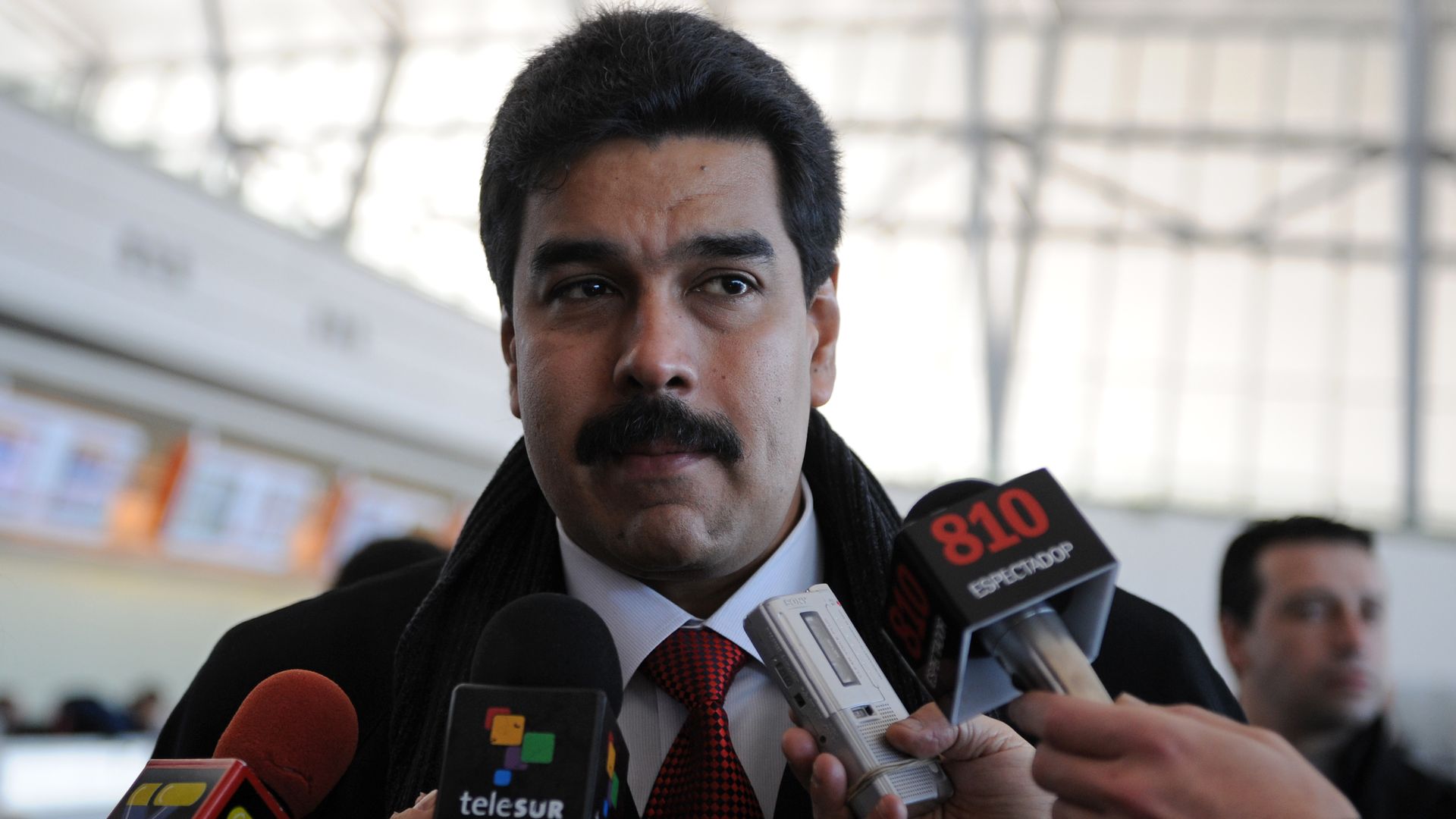 U.S. reporter Cody Weddle, a freelancer who works for the Miami Herald, the Telegraph and a local ABC News affiliate, was arrested in Venezuela on Wednesday by the country's military counter-intelligence agency, according to a tweet from the national press workers union of Venezuela.
Why it matters: The U.S. is calling for a regime change in Venezuela, and the safety of Americans in the country is one of the red lines the Trump administration has put forward.
Details: According to a Washington Post report from Caracas, Venezuela's capital city where the incident occurred, a security guard from Weddle's apartment says a group of roughly 10 armed men dressed in black and 1 in an investigative police uniform raided Weddle's apartment.
The guard said the men told him they were ordered to raid the apartment by a military tribunal and that Weddle was being accused of "betraying the homeland."
The press workers union says that it hasn't heard of Weddle's whereabouts since 8 am GMT. The guard says the men seized Weddle's sim card and equipment.
Between the lines: The arrest comes just days after Univision anchor and U.S. citizen Jorge Ramos and his crew were temporarily detained in Caracas before later being released.
Shortly after that, a Venezuelan correspondent for NBCUniversal-owned broadcast network Telemundo was also abducted by armed forces, detained and later released.
The big picture: All 3 incidents were carried out by military forces, which remain under the command of embattled President Nicolás Maduro, who has been clinging to power amid a standoff with the opposition and the U.S.
Maduro declared victory following a rigged election last May, but the U.S. and more than 50 other countries now recognize National Assembly President Juan Guaidó — who declared himself interim president in January — as Venezuela's legitimate leader.
Be smart: The Trump administration says it won't rest until Maduro is out of power, and hawks like national security adviser John Bolton and Sen. Marco Rubio are looking for opportunities to dial up the pressure.
The bottom line: The Maduro regime is playing with fire by detaining Americans.
Go deeper:
Go deeper