Routing software could help ease congestion, even before AVs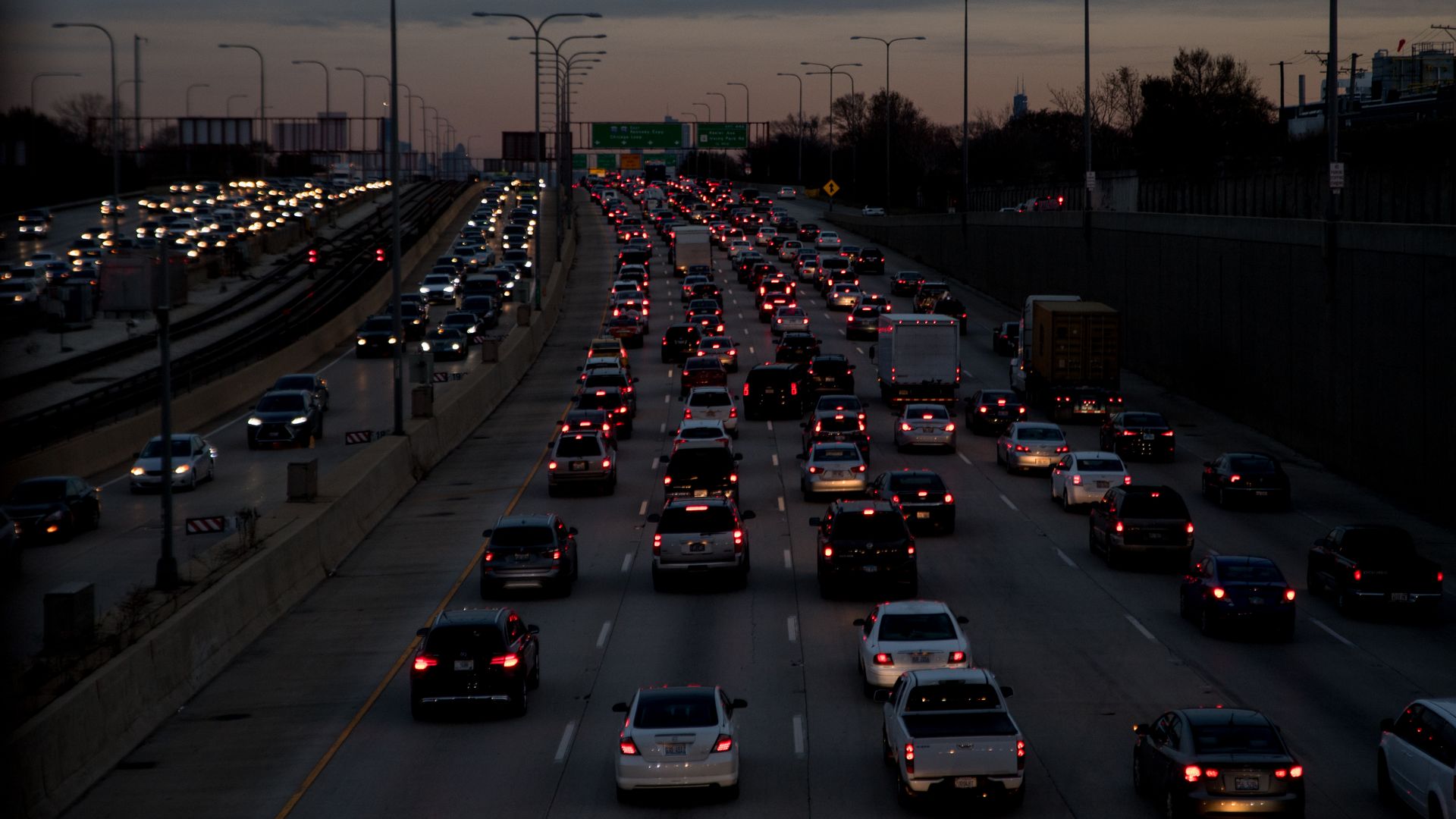 Cities are souring on the controlled chaos of current ride-hailing systems, and fleet management systems could work in concert with policy and infrastructure to mitigate the issue.
Why it matters: If autonomous vehicles make ride-hailing cheaper and more efficient, city traffic could slow even further — but fleet management systems could help cities manage the challenge, ideally before AVs are widely deployed.
Background: As of January 2019, 36% of American adults have used Lyft or Uber — up from 15% in 2015 — and automakers are optimistic that AVs could be more widely deployed in the next few years, including in ride-hailing fleets.
The impact:
Inefficiencies in routing and communication mean vehicles are idling in city centers and taking congested paths between destinations.
Ride-hailing was responsible for half of the slowdown in San Francisco's traffic from 2010 to 2016, its transportation authority estimates. A new Transport Policy study found that the deployment of 2,000 AVs in downtown San Francisco could bring traffic speeds down to 2 miles per hour.
Fleet management software could route vehicles around dense, highly trafficked areas on alternative routes. AVs in particular will need to be routed around areas with heavy traffic from the get-go, because once in traffic, they will likely remain on their programmed route.
Yes, but: Fleet management technology can't be deployed at scale without more accurate maps, directions that factor in a vehicle's capabilities, and idle vehicle management.
Companies like Toyota and Deepmap are developing HD maps using existing data from test AVs already in use.
There are tasks AVs currently cannot perform, like navigating through a construction site. Routing vehicles around their own limitations will be crucial.
Routing vehicles away from cities' thoroughfares while they're awaiting their next passenger could involve infrastructural solutions paired with tech solutions, like waiting lots near popular downtown pick-up and drop-off points.
The bottom line: Fleet management could begin to address congestion now, and prevent it from becoming far worse as AVs are introduced.
Chris Blumenberg is the co-founder and CTO of rideOS, which is developing transportation planning and mapping technologies.
Go deeper