Intel pleads for U.S. backup in the chip race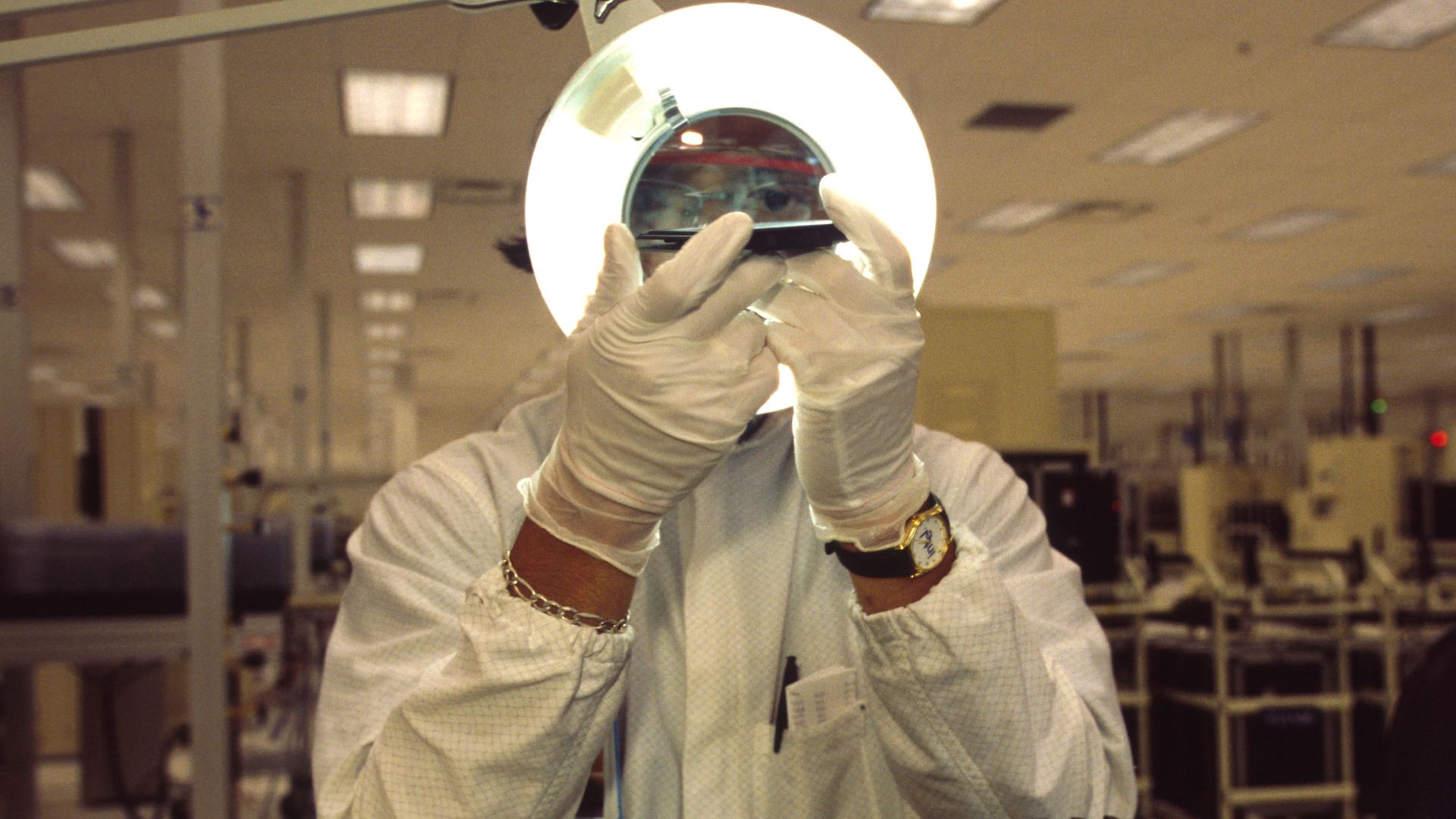 One of the most important and overlooked arenas of high-stakes tech competition is the global race among companies and nations to invent and manufacture the brains of future technologies — a rivalry for the commanding heights in advanced computer chips for artificial intelligence.
What's happening: For decades, U.S. companies have held the lead in chips. But now, they are losing ground. America's biggest chipmaker says Chinese companies could catch up with U.S. chip advances within 5 years.
Driving the news: In a new policy paper shared first with Axios, Intel is calling on the government to implement a national AI strategy that will position the U.S. to beat upstarts in China and elsewhere.
The background: The semiconductor industry has been flooded with new entrants in the U.S., Europe, and China, each playing for a piece of a new pie that nobody's quite sized up yet. The new arena of competition: chips special-made for AI, a quickly shifting field that requires deep expertise in designing and manufacturing silicon.
Leaders Intel and Nvidia are under threat at home and abroad. U.S. web giants — including Google, Facebook, Apple and Amazon, some of the chipmakers' biggest customers — are increasingly making their own chips.
At the same time, China and other countries are pushing to rely less on American-made chips.
In an executive order last month, the Trump administration set down general goals, but without specificity or funding. Experts say it is years late. Chinese companies will pose a threat within 2-5 years, depending on the type of AI chip they're making, predicts Naveen Rao, Intel's head of AI. "I'm still a little disappointed [by] the speed with which we're acting," Rao tells Axios.
Intel's recommendations include several consensus ideas, like boosting federal investment in AI R&D and reskilling programs.
Their priority request: The government should unlock its vast stores of data — a move that, while raising thorny privacy questions, is meant to erase China's massive data advantage.
Rao and David Hoffman, Intel's associate general counsel and top privacy officer, both say the government should open up its health data, such as from the Veterans Administration.
The U.S. could also strike data-sharing deals with other countries, Hoffman said, gaining access to a bigger pool of data.
To get there, the U.S. could implement a national privacy law, which would make countries comfortable sharing data with the U.S., says Hoffman.
China's rise "hasn't happened yet in the AI market, but it will," Rao says. "I have no doubt."
Go deeper