Grassley, Feinstein demand HHS investigate sexual abuse of migrant youth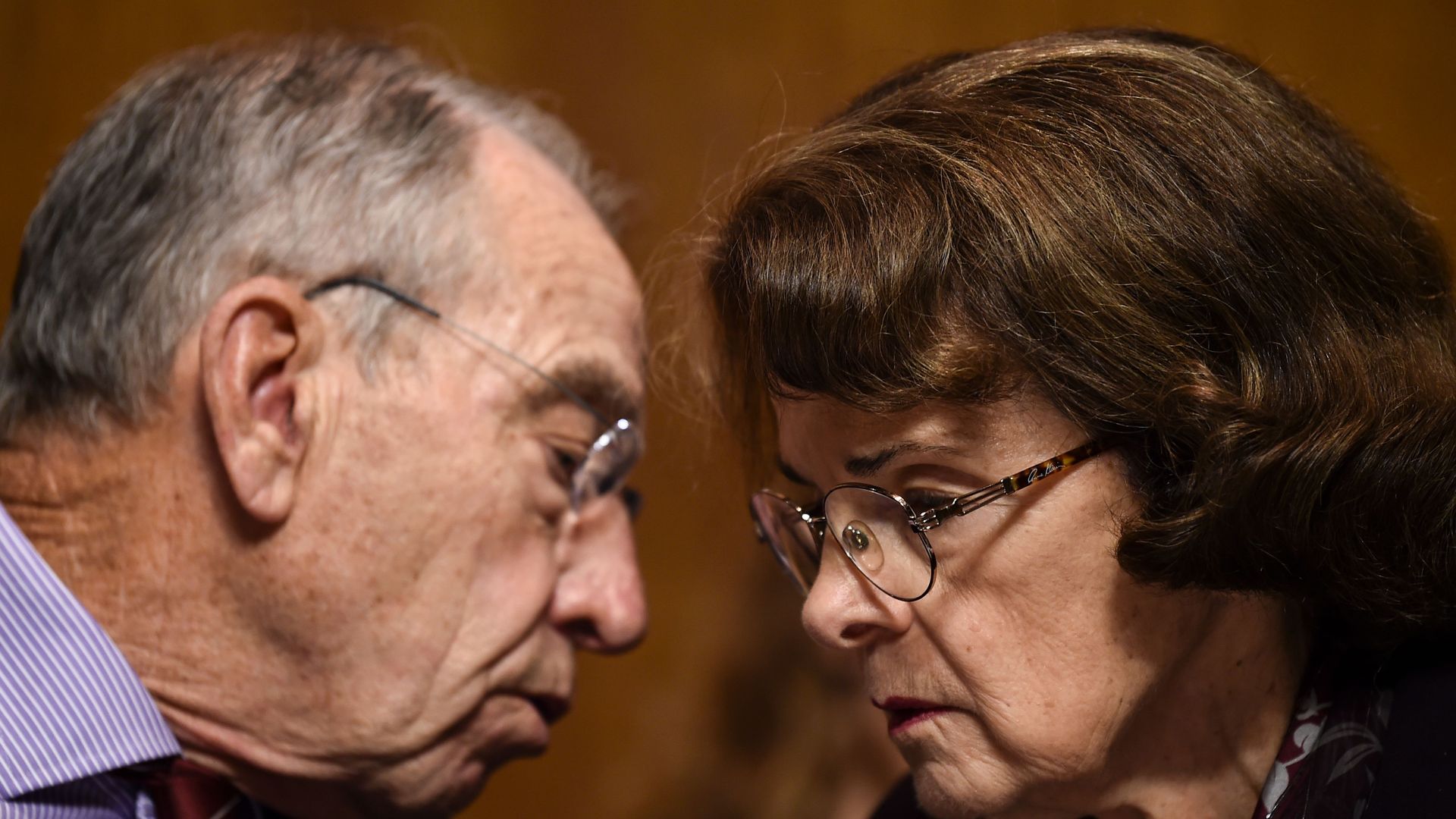 Former Senate Judiciary chair Chuck Grassley (R-Iowa) and current ranking member Dianne Feinstein (D-Calif.) have written to demand that the Department of Health and Human Services investigate reports of sexual abuse of unaccompanied minors (UACs) in the custody of the U.S. government, NBC News reports.
The big picture: As Axios reported last month, thousands of allegations of sexual abuse have been reported over the past four years, and include everything from rumors of relationships with UACs to showing pornographic videos to minors to forcibly touching minors' genitals. 178 of the total allegations involve claims that adult staff perpetrated the sexual abuse.
Go deeper: Read the original Axios report
Go deeper