DNC bars Fox News from hosting Democratic debates due to Trump ties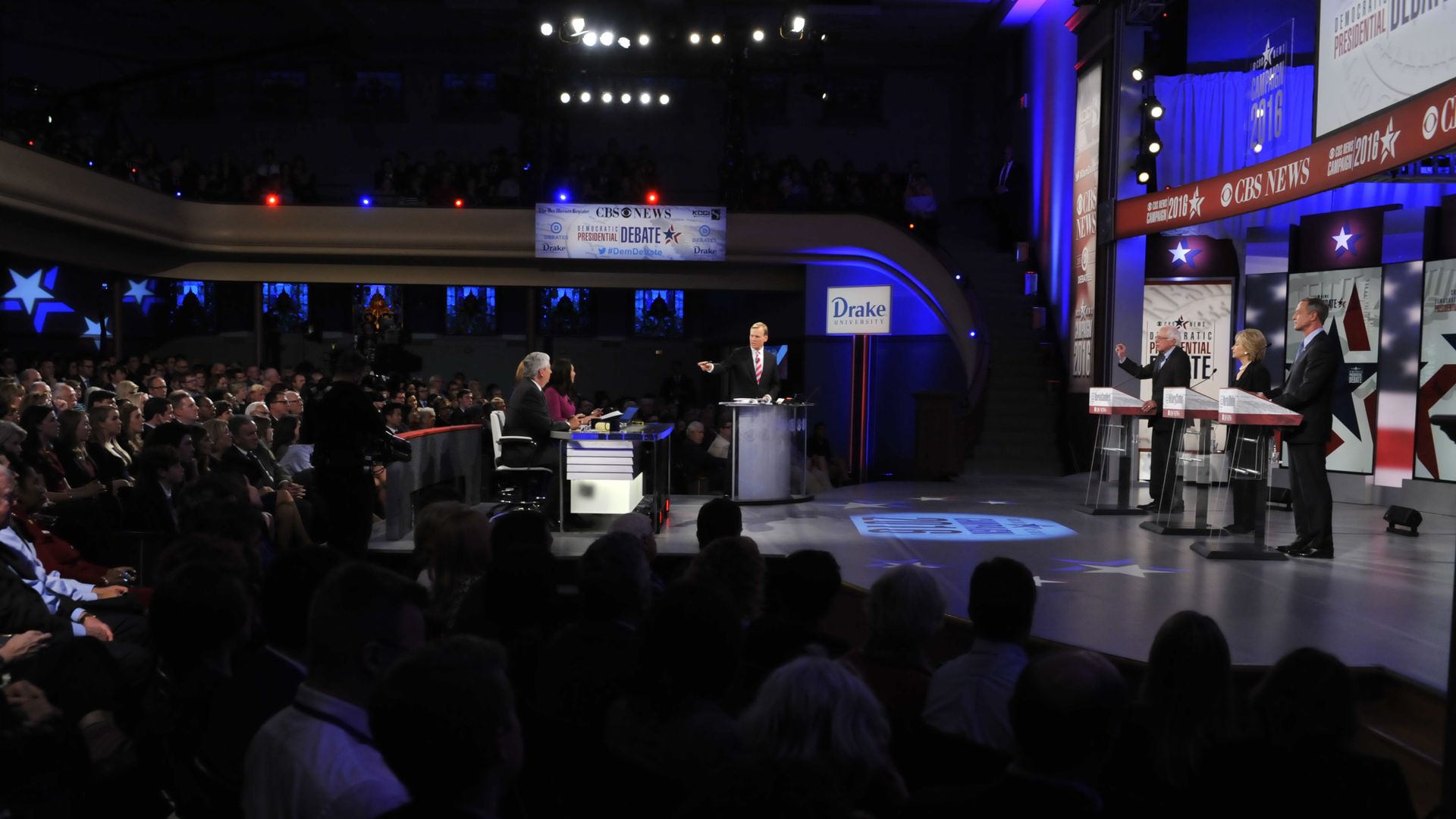 The Democratic National Committee will not permit Fox News to televise any of its 2019–2020 candidate debates because of the network's ties to the Trump administration, citing a New Yorker article.
Why it matters: There are 12 scheduled debates, 2 of which have already been awarded to CNN and MSNBC. Each tends to bring lucrative business to the network airing it — the first Republican debate in August 2015 had 24 million viewers. The DNC believes Fox News would be incapable of hosting a "fair and neutral debate" given its ties to President Trump — including the fact that he rates Fox News personalities' loyalty and solicits advice from them.
The other side: "We hope the DNC will reconsider its decision to bar Chris Wallace, Bret Baier and Martha MacCallum, all of whom embody the ultimate journalistic integrity and professionalism, from moderating a Democratic presidential debate," said Bill Sammon, Fox News senior vice president and managing editor. "They're the best debate team in the business and they offer candidates an important opportunity to make their case to the largest TV news audience in America, which includes many persuadable voters."
Go deeper