Congress to receive memo detailing each time Mueller was told "no"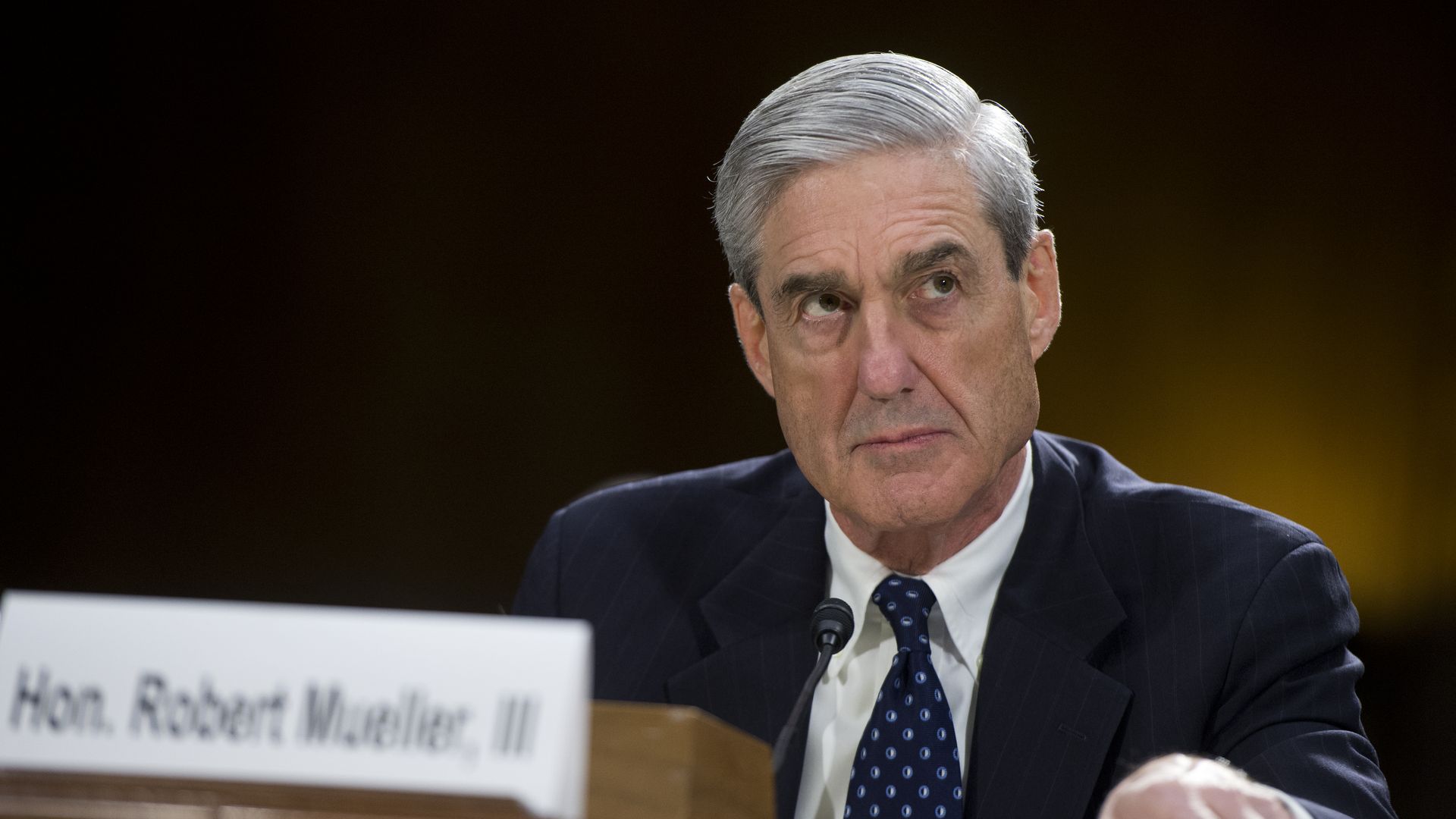 Upon the conclusion of special counsel Robert Mueller's investigation, Attorney General William Barr will be required to submit a memo to the House and Senate Judiciary Committees detailing each instance in which Mueller's supervisors rejected his requests, according to a Justice Department regulation highlighted by Politico.
Why it matters: Regardless of what it reveals, the memo will be meaningful in the context of Mueller's broader findings. If it's blank or sparse, it would suggest that Mueller was able to carry out his investigation unimpeded. If it contains evidence of Mueller being blocked from taking certain actions — such as a presidential subpoena or some explosive indictment — it could provide grounds for further investigation by Democrats.
"Upon conclusion of the Special Counsels investigation, including, to the extent consistent with applicable law, a description and explanation of instances (if any) in which the Attorney General concluded that a proposed action by a Special Counsel was so inappropriate or unwarranted under established Departmental practices that it should not be pursued."
Go deeper: Timeline: Every big move in the Mueller investigation
Go deeper