Inside Amazon's HQ2 deal with a Virginia county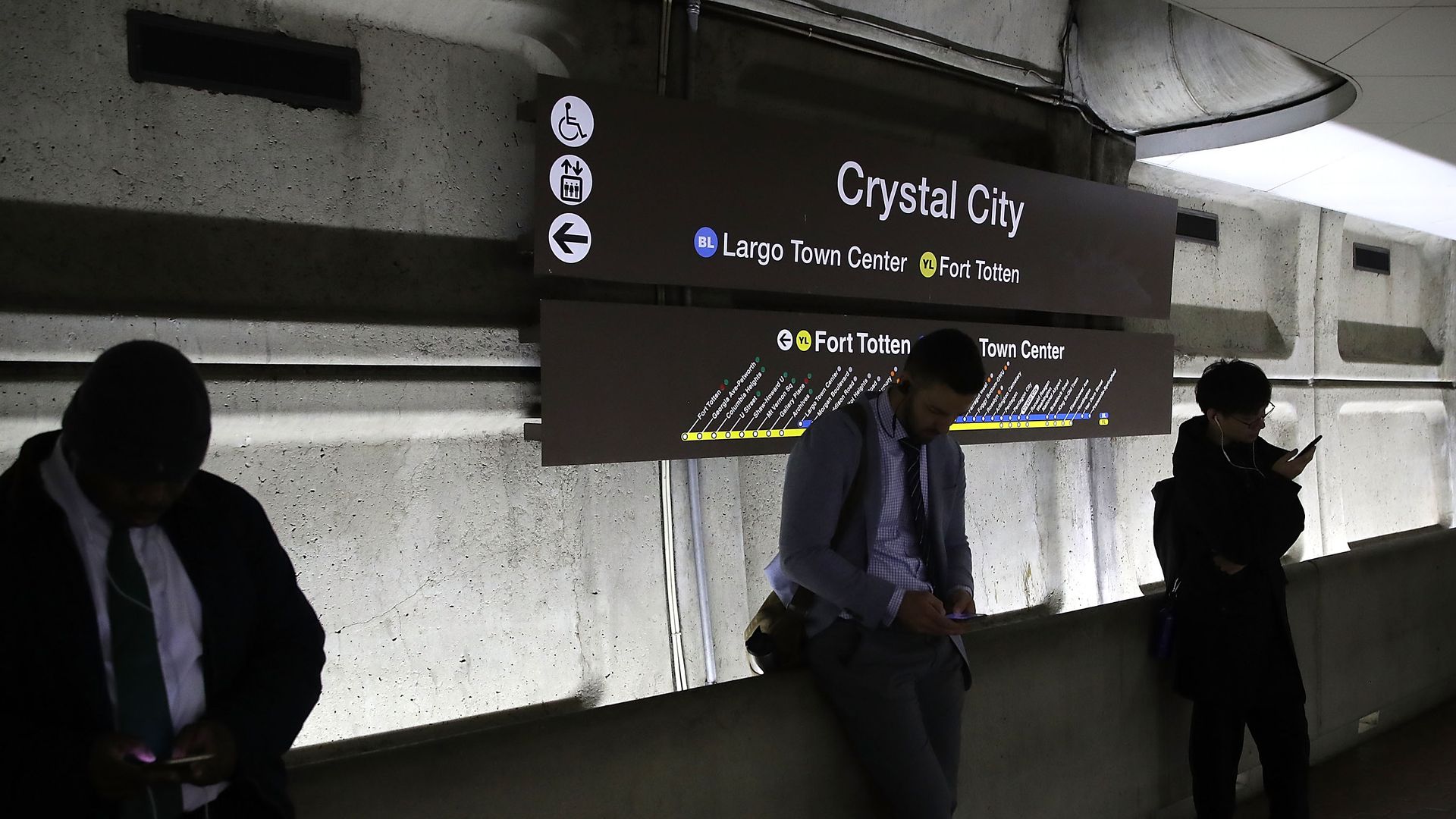 Officials in Arlington County, Virginia Tuesday laid out details of the deal that will give Amazon incentives to bring its headquarters expansion to the Washington, D.C. suburb.
Why it matters: A vote by the Arlington County Board on the draft deal approaches amid mounting scrutiny of financial incentives promised for corporate expansions. A political backlash to Amazon's planned office in New York — announced as a pair with Virginia's — already caused the company to back out.
The bottom line: The deal includes the expected estimated $23 million in financial incentives — and seems unlikely to quell activist fears that the county is making huge concessions to Amazon, while getting little in return.
Details: The agreement is between Amazon, Arlington County and the county's economic development organization. The bulk of the incentives for the project are coming from the state of Virginia, and have already been approved.
The draft deal, first reported by the Washington Post, includes:
A system by which Amazon will receive a portion of any increase in a tax on travelers in hotels or other lodging for 15 years.
To receive the benefit, Amazon has to occupy a certain square footage of office space, with the target increasing each year until 2035.
The deal also includes a confidentiality clause that gives Amazon advance notice of public records requests.
Yes, but: The agreement gives no indication that the county will insist Amazon meet demands from critics, like dictating conditions for construction workers on the project or abandoning the work it does for Immigrations and Customs Enforcement.
"I would have liked the board to have gotten some commitments from Amazon, and it's shocking that they get nothing from Amazon," said Roshan Abraham, a member of the steering committee of progressive group Our Revolution Arlington. "This is very much a one-way deal where all Amazon has to do is show up."
Amazon declined to comment.
The chairman of the Arlington County Board told the Post that the body could still push the company to make concessions — but not in the incentives agreement. (There are also limitations on what the county government can mandate here, he said.)
What's next: The board is expected to vote on the proposal on March 16.
Go deeper: Read the draft agreement
Go deeper