Sen. Collins opposes Trump judicial nominee, citing ACA case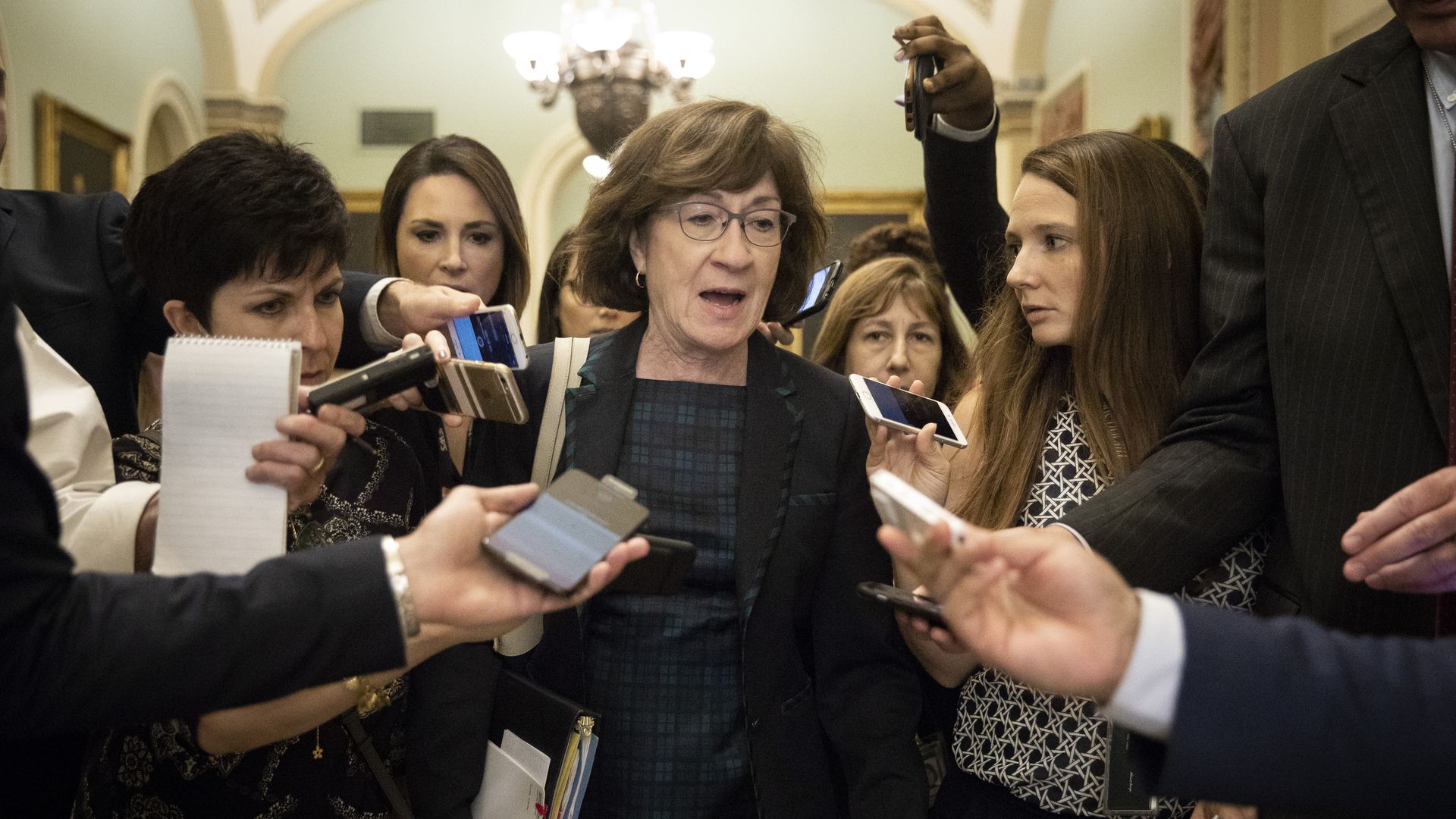 Sen. Susan Collins (R-Maine) is opposing one of President Trump's judicial nominees because of his role in a lawsuit over the Affordable Care Act. Chad Readler, a nominee to the 6th Circuit Court of Appeals, is a Justice Department attorney who led a legal brief urging the courts to strike down the ACA's protections for people with pre-existing conditions.
Between the lines: Collins is usually a reliable vote on judicial nominees — you may recall her vote for Supreme Court Justice Brett Kavanaugh. Her break with the White House this time is a reminder that the politics of health care are still dangerous for Republicans, especially with this ACA suit still looming.
Go deeper