Senate Dems will use climate to mobilize millennials in 2020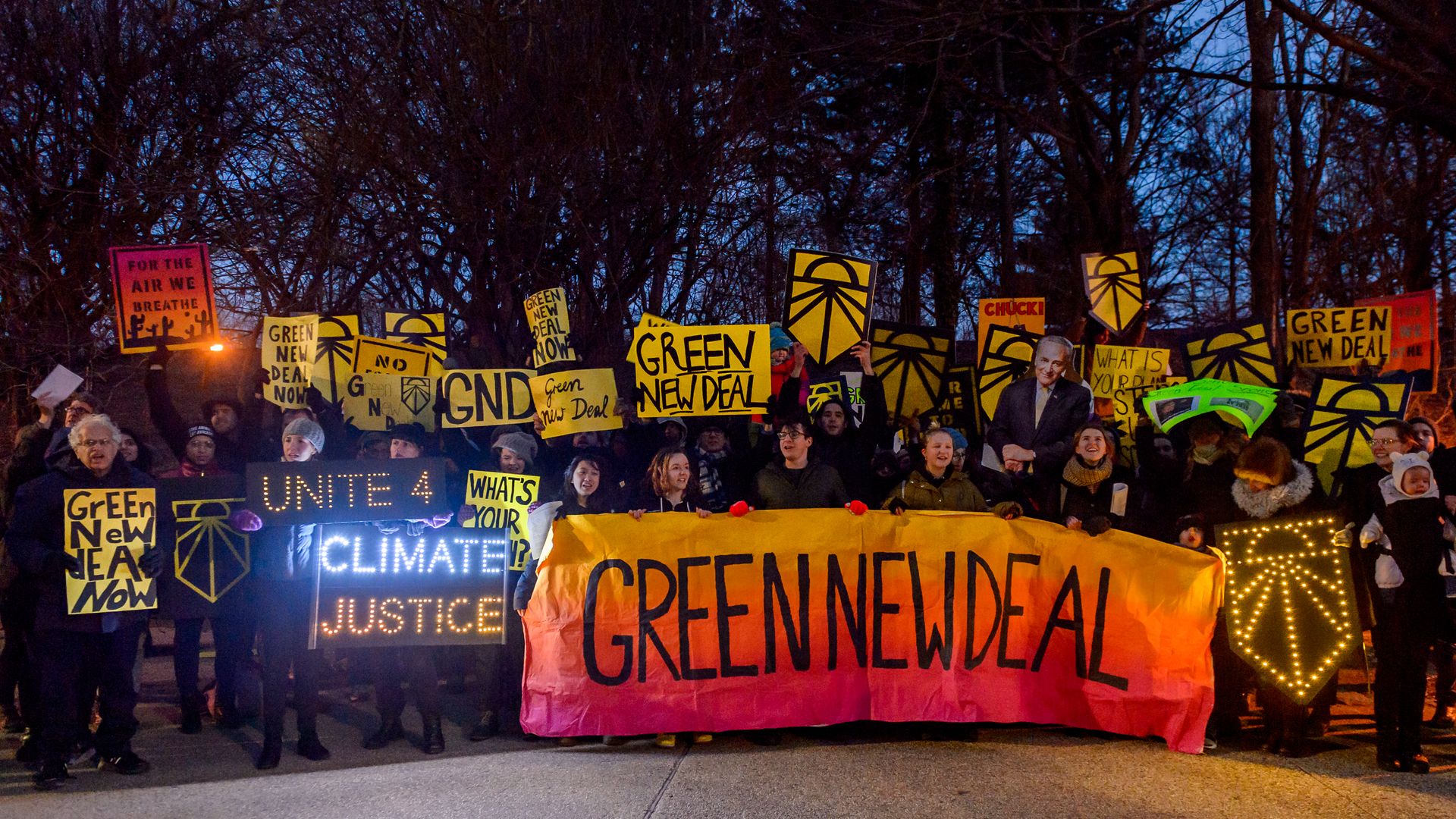 In the face of a Green New Deal vote due this month, Senate Democrats are preparing to make combating climate change a core issue of their 2020 campaigns, the New York Times' Coral Davenport and Sheryl Gay Stolberg report.
Why it matters: That's a "striking shift on an issue they have shied away from for the past decade," per the Times.
The big picture: Senate Democratic Leader Chuck Schumer is "trying to turn a weakness into a strength. He is planning daily floor speeches attacking Republicans for inaction," and will propose "a special Senate committee focused on the issue."
NYT Quote of the Day ... David Axelrod says climate change didn't resonate with voters at the start of the last administration:
"Now we're a decade down the road, and the road is surrounded by floods and fires in a way that is becoming more and more visible."
Meanwhile: Some congressional Republicans are beginning to publicly acknowledge climate change and humanity's role in exacerbating its effects. A few are also contemplating policies to combat it— but these position shifts are unlikely to satisfy Democrats who want more aggressive policies, like the Green New Deal.
Go deeper: GOP coming back in from the cold on climate change
Go deeper