58 former national security leaders oppose Trump climate panel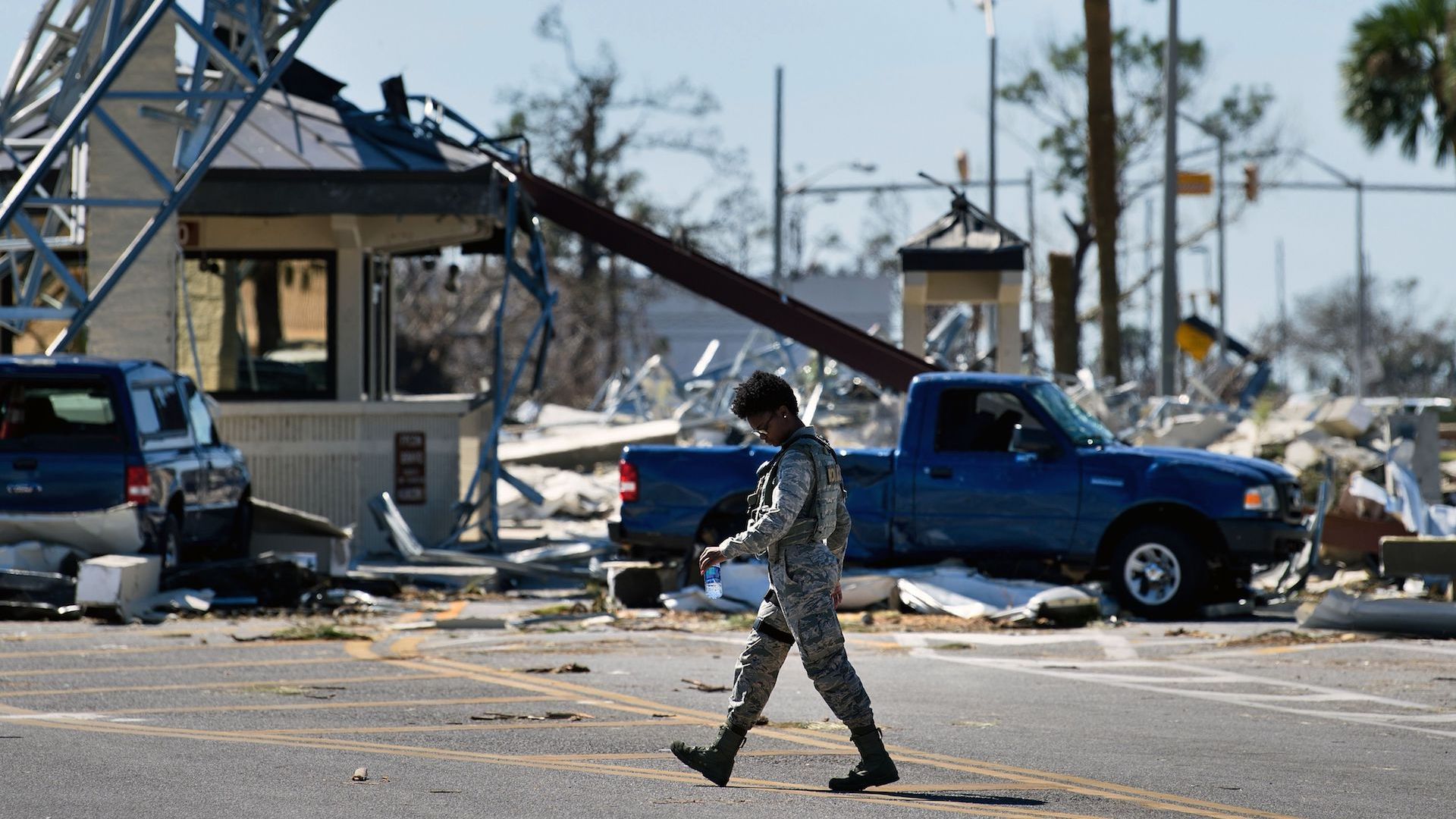 Nearly 60 former national security and intelligence community officials sent a letter to the White House on Tuesday opposing the formation of a White House panel to conduct an "adversarial peer review" of climate science information. The panel would also be tasked with reviewing whether climate change really poses a national security threat, as numerous assessments have concluded.
Why it matters: The opposition from these former leaders indicates the extent to which many in the national security and intelligence community see such a panel as undermining national security. "It is dangerous to have national security analysis conform to politics," the letter states. "Our officials' job is to ensure that we are prepared for current threats and future contingencies. We cannot do that if the scientific studies that inform our threat assessments are undermined."
Details: The letter, put together by the Center for Climate and Security, includes some big names, including former Secretary of State John Kerry, former Secretary of Defense Chuck Hagel and former Commander of U.S. Forces in Afghanistan Stanley McChrystal.
Other signatories include the ex-commander of U.S. forces in the Pacific, a leader of the National Intelligence Council, along with a slew of former Navy and Air Force officials.
Numerous reports from the Pentagon and intelligence community have shown that by causing extreme weather events and raising sea levels, climate change is likely to serve as a destabilizing force in the world as well as a threat to U.S. military bases at home.
Go deeper: Scientists slam report of White House climate change review panel
Go deeper