Attorney General Bill Barr won't recuse himself from Mueller probe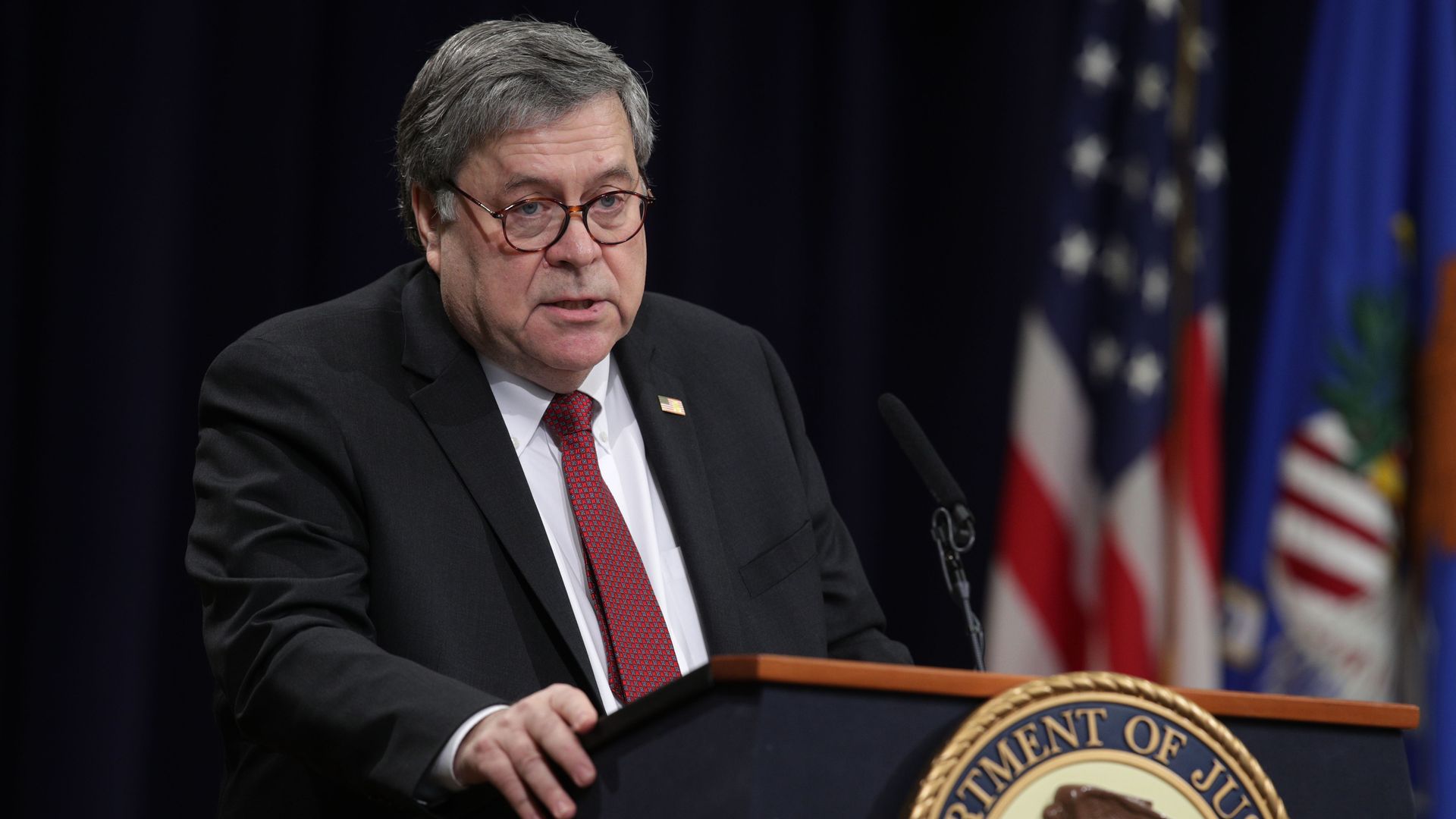 Attorney General William Barr will not recuse himself from overseeing special counsel Robert Mueller's investigation, according to a statement Monday from Justice Department spokeswoman Kerri Kupec.
"Following General Barr's confirmation, senior career ethics officials advised that General Barr should not recuse himself from the special counsel's investigation. Consistent with that advice, General Barr has decided not to recuse."
Why it matters: Barr came under scrutiny when he was first nominated by President Trump when it was revealed he wrote an unsolicited memo to Justice Department officials criticizing the premise of Mueller's investigation into obstruction of justice. He told lawmakers during his Senate confirmation hearing last month that he would make the final decision on whether to recuse himself from the investigation, but pledged to follow DOJ guidelines and make public as much information from the final Mueller report as legally possible.
Go deeper