House Democrats request information on Trump-Putin talks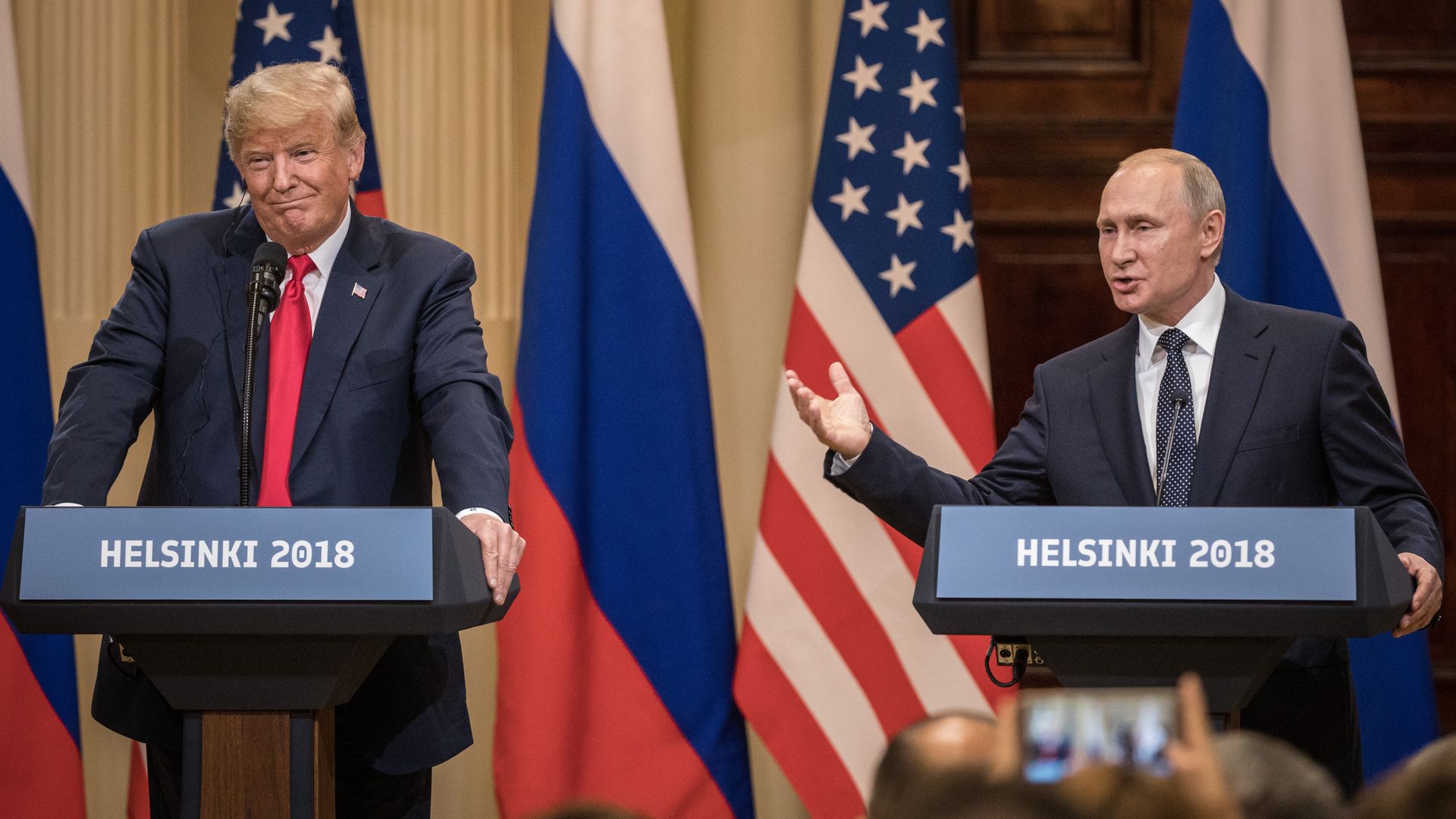 The heads of the House Intelligence, Foreign Affairs and Oversight Committees sent letters Monday to Acting White House Chief of Staff Mick Mulvaney and Secretary of State Mike Pompeo, requesting documents and interviews related to communications between President Trump and Russian President Vladimir Putin.
Why it matters: Trump sought to hide details of his conversations with Putin from his own administration officials, according to a report earlier this year by the Washington Post. Democrats' majority in the House now gives them the power to attempt to access more documents about Trump's meetings with Putin, including at last year's controversial summit in Helsinki, which has long been a priority for party leaders like House Intelligence chairman Adam Schiff.
Go deeper