Behind the scenes of the Trump campaign's 5G network plan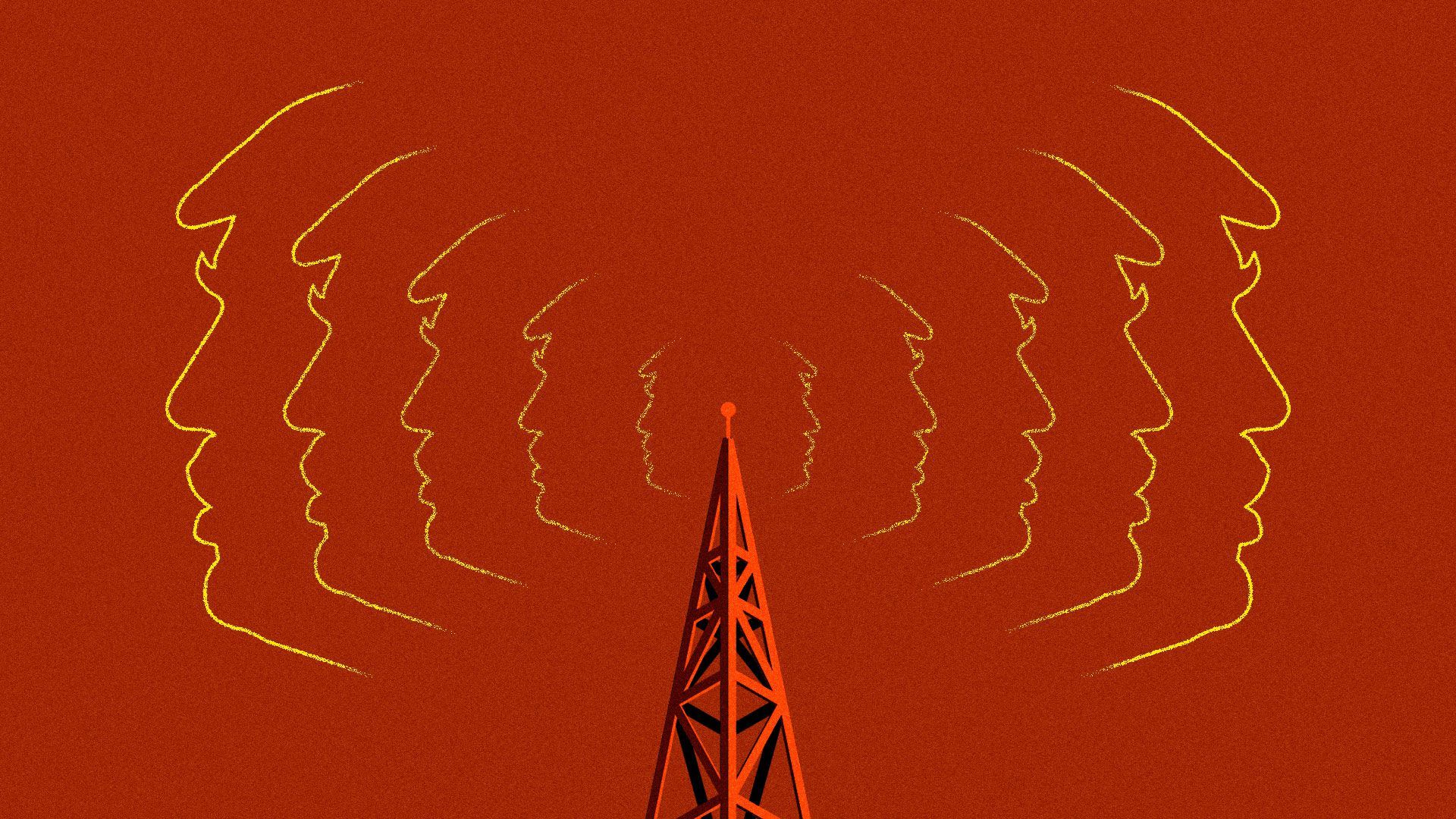 People close to Trump and a politically connected private company have, for months, been laying out the broad outlines of the plan to create a national wholesale 5G network in op-eds and tweets — which the Trump campaign was then forced to walk back, following widespread confusion within the administration.
The big picture: Trump's campaign manager Brad Parscale said last June that it would be an "open wholesale market with a privatized company that isn't a carrier," in his "personal opinion." Last month, he tweeted again about the need for a "wholesale" network.
Declan Ganley, the CEO of Rivada Networks, has been pushing for the same concept.
"Decisive action building a public-private partnership in the near term demands that we make shared spectrum available for a carrier-neutral, wholesale-only, nationwide 5G network to be built in the next two to three years across the entire country," wrote Newt Gingrich in a Newsweek op-ed last month.
Rivada could stand to benefit financially from the new network, but Parscale — through a Trump campaign spokesman — and Gingrich, have both said they have no financial stake in the idea.
"I refuse to accept any money on 5G because I believe it is the biggest national security challenge we face," Gingrich told Axios in a text message. "We are currently losing. A Huawei-dominated world communication system will be an enormous defeat and a deadly threat to our survival."
In a phone conversation with Axios, Rivada spokesperson Brian Carney said that the company had spoken with players in Washington about its idea — but said he was not aware of conversations that had taken place with Parscale or the Trump campaign on the subject.
"There's no financial relationship between us and Newt. Full stop. Period," Carney said. "We have spoken to him about this stuff, because he came to think that we had a pretty good idea for how to deal with this thing."
Ganley himself weighed in, saying on Twitter that "as best as I can tell there's no distance between The White House & the Campaign because the whole 'Nationalisation' angle was & more than ever remains a Red Herring."
Here's how the public conversation evolved:
Go deeper