House to vote on anti-Semitism resolution in wake of Ilhan Omar controversy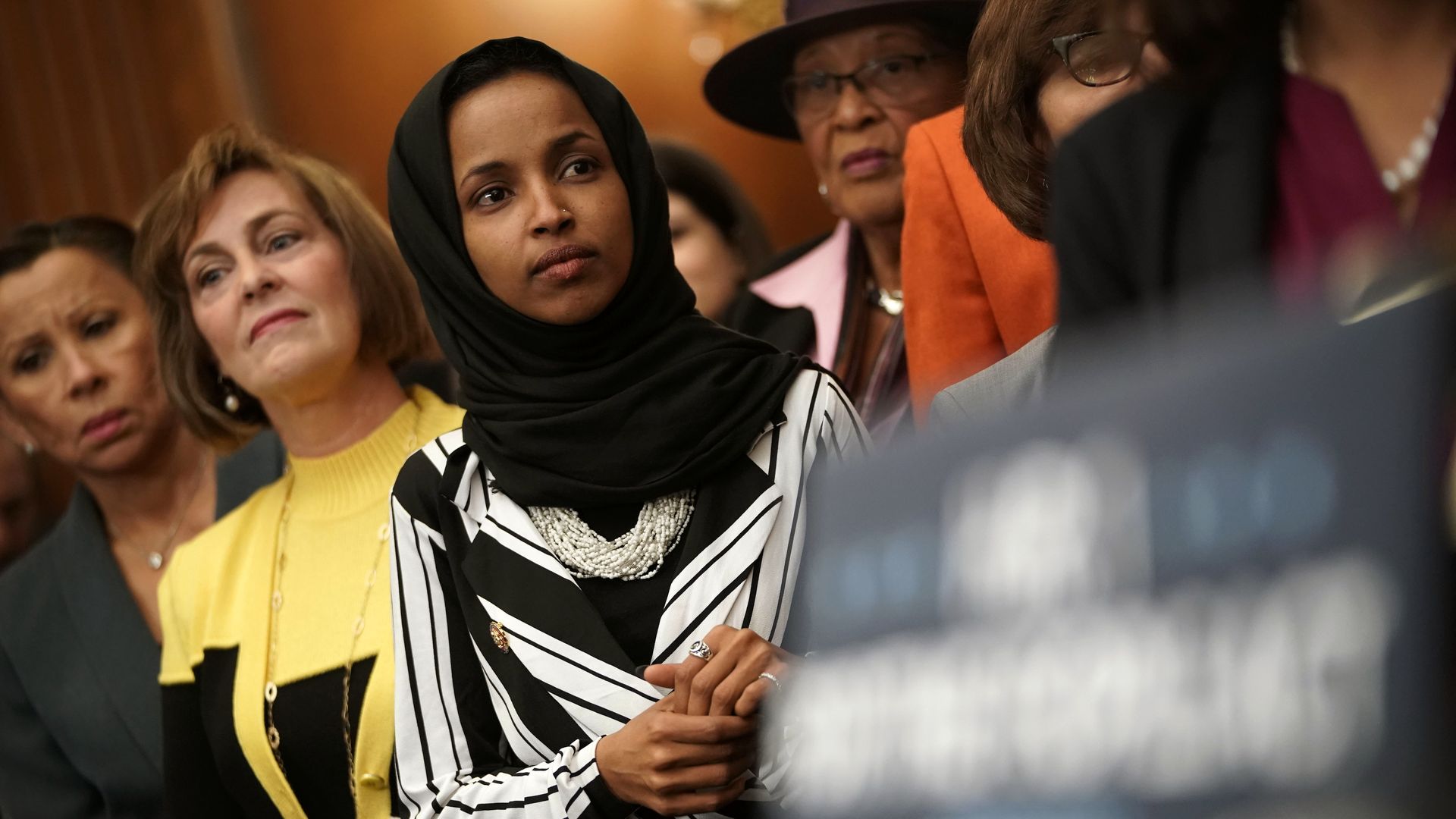 The House will vote as soon as Wednesday on a resolution condemning anti-Semitism in response to another set of controversial comments on Israel made last week by freshman Rep. Ilhan Omar (D-Minn.), the Washington Post reports.
Details: The text of the resolution does not mention Omar or specifically list any of her recent comments, according to a copy obtained by USA Today's Eliza Collins. It does, however, condemn the use of anti-Semitic stereotypes, including "the myth of dual loyalty" — which some Democrats had accused Omar of exploiting.
"Whereas the myth of dual loyalty, including allegations that Jews should be suspected of being disloyal neighbors or citizens, has been used to marginalize and persecute the Jewish people for centuries for being a stateless minority."
"Whereas accusing Jews of dual loyalty because they support Israel, whether out of a religious connection, a commitment to Jewish self-determination after millennia of persecution, or an appreciation of shared values and interests, suggests that Jews cannot be patriotic Americans and trusted neighbors, when Jews have served our Nation since its founding, whether in public life or military service."
The backdrop: After "unequivocally" apologizing last month for using an anti-Semitic trope while criticizing the influence of the pro-Israel lobby, Omar reignited the anti-Semitism controversy by suggesting at an event last week that lawmakers and activists who support Israel hold "allegiance to a foreign country." Earlier on Monday, Jonathan Greenblatt, chief executive of the Anti-Defamation League urged Speaker Nancy Pelosi to table a House vote on a resolution rejecting Omar's "latest slur."
Go deeper: Ilhan Omar clashes with top House Dem over anti-Semitism accusations
Go deeper