Hillary Clinton: White House is lifting up racist views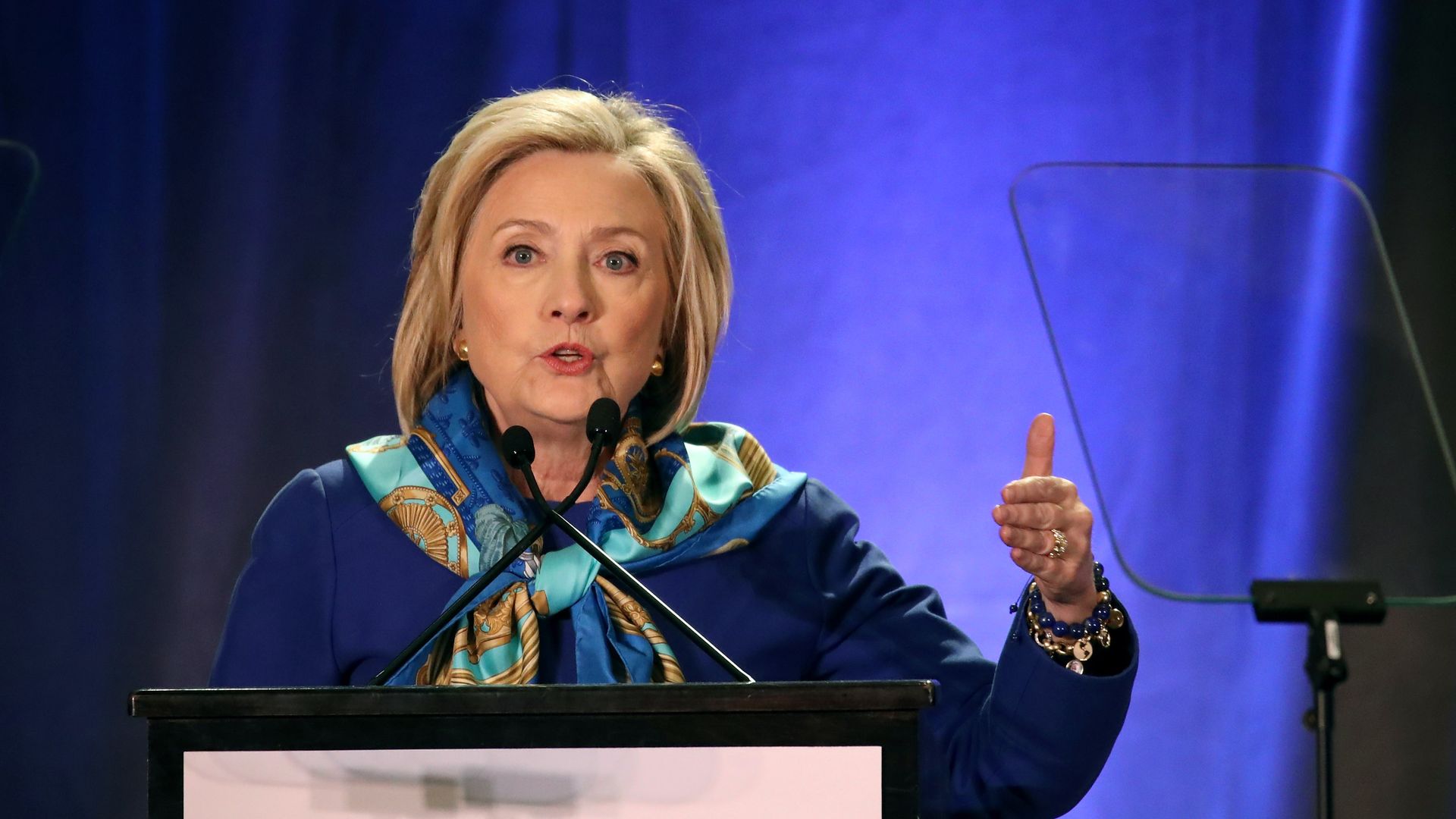 The U.S. is living through a "full-fledged crisis in our democracy, " 2016 Democratic candidate Hillary Clinton said in Selma, Alabama, Sunday, as she launched an attack on President Trump's White House.
The big picture: The speech formed part of weekend-long commemorations that have drawn thousands marking the 54th anniversary of "Bloody Sunday," which galvanized support for the passage of the Voting Rights Act in 1965.
What she's saying: "This is a time, my friends, when fundamental rights, civic virtue, freedom of the press, the rule of law, truth, facts and reason are under assault," Clinton said, according to CNN. "When racist and white supremacist views are lifted up in the media and the White House, when hard-fought-for civil rights are being stripped back ..."
Also in attendance were several 2020 Democratic presidential hopefuls, including Sens. Bernie Sanders (I-Vt.) and Cory Booker (D-N.J.) who, the Associated Press reported, delivered a fiery keynote address, declaring "It's time for us to defend the dream."
Go deeper