Ocasio-Cortez: "I defer to party leadership" on Trump impeachment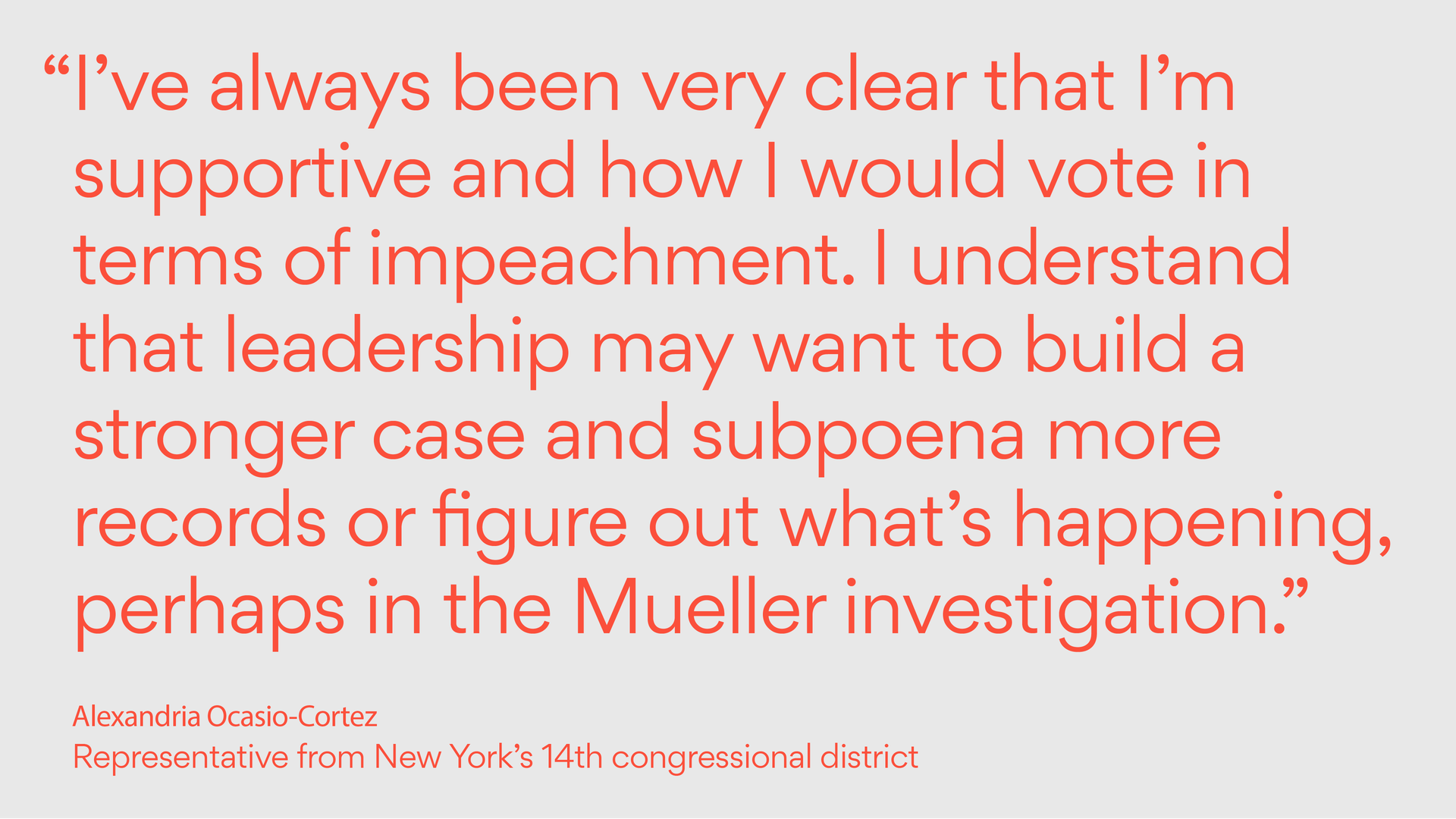 Rep. Alexandria Ocasio-Cortez said at a news conference Monday that she would defer the question of whether the House should initiate impeachment proceedings against President Trump to party leadership, The Hill reports.
"I've always been very clear that I'm supportive and how I would vote in terms of impeachment. I understand that leadership may want to build a stronger case and subpoena more records or figure out what's happening, perhaps in the Mueller investigation."
The big picture: Ocasio-Cortez maintained that she still believes there has been "enough misconduct" to warrant impeachment, but stopped short of making any demands. She shares a similar position with many in her party who believe impeachment could be politically harmful and not viable with a Republican-controlled Senate. In the meantime, Democrats are already significantly ramping up plans to investigate every suspicious corner of Trump's life, business and presidency.
Go deeper: House Judiciary Committee launches sweeping Trump probe
Go deeper