SpaceX's capsule successfully docks at International Space Station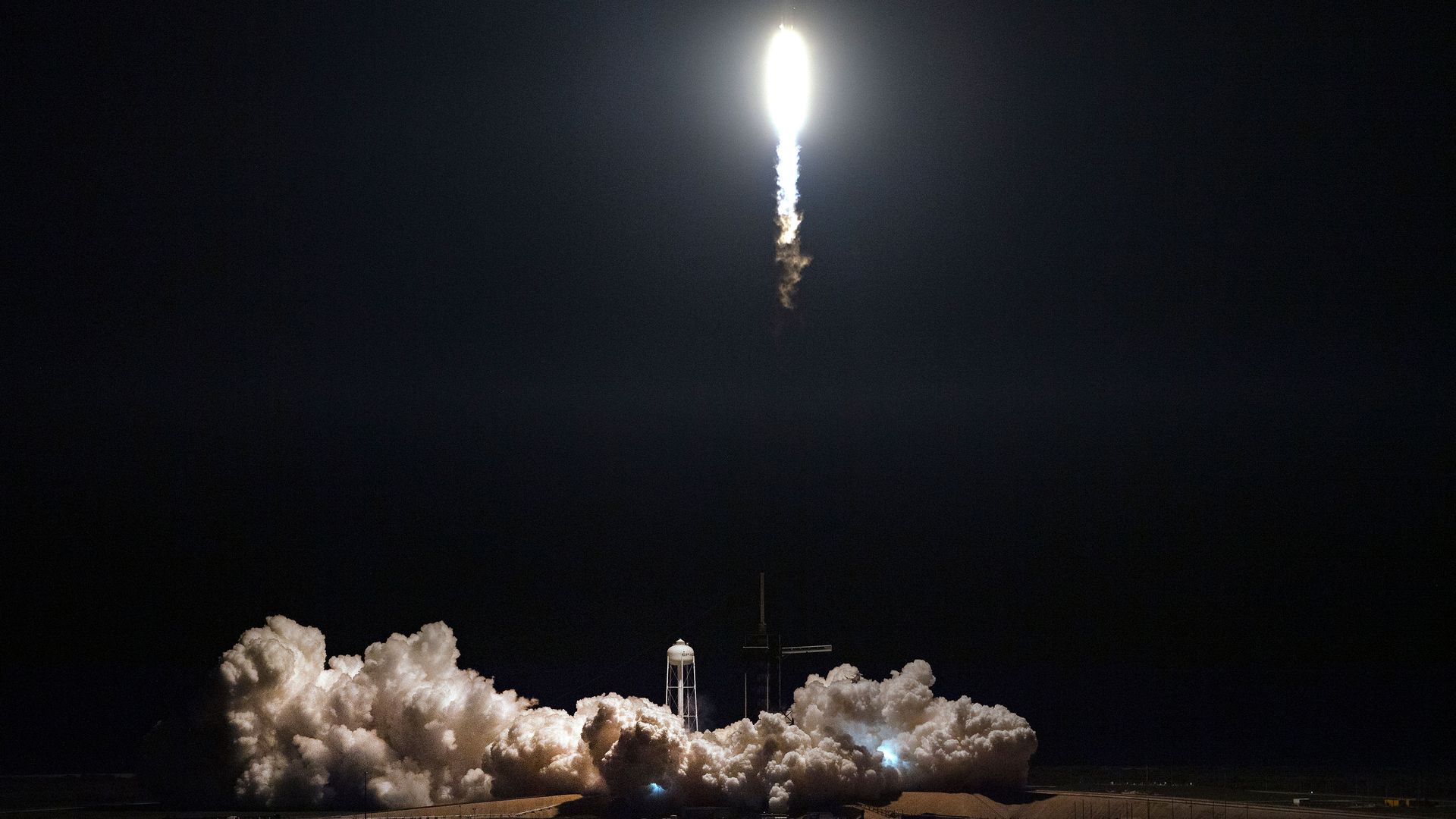 The uncrewed Crew Dragon capsule from SpaceX successfully docked with the International Space Station Sunday morning, following a milestone launch into space for testing commercial space travel, AP reports.
Why it matters: The Crew Dragon capsule from SpaceX was the first commercially built spacecraft specifically designed for carrying humans to automatically dock with the ISS. If declared a successful mission, SpaceX could launch two astronauts this summer under NASA's commercial crew program.
Go deeper: SpaceX launch brings the U.S. closer to restoring passenger flights
Go deeper