American citizen reportedly detained, tortured by Saudi Arabia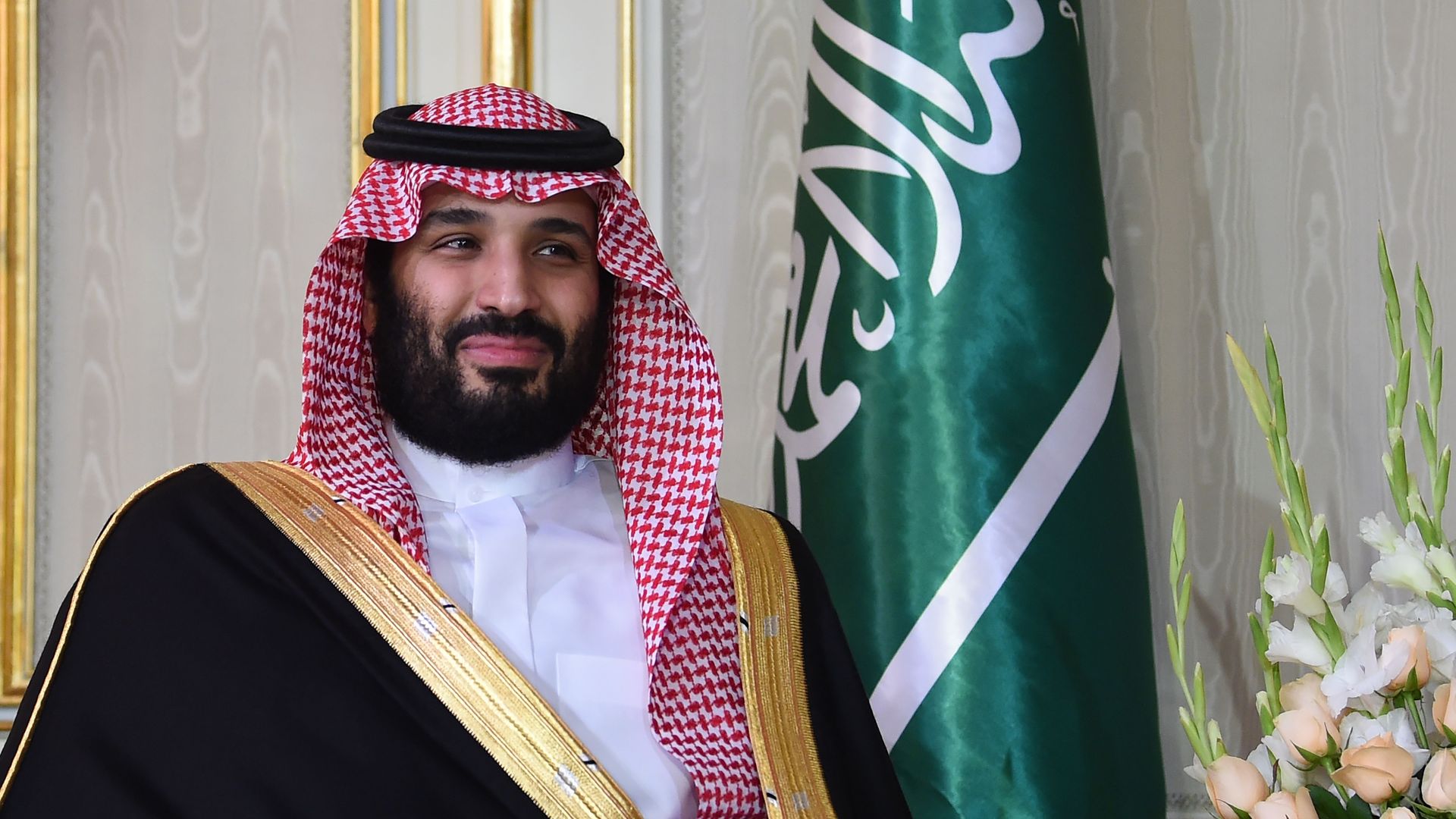 Walid Fitaihi, a Harvard-educated physician and dual citizen of the U.S. and Saudi Arabia, is one of dozens of prisoners arrested in Saudi Crown Prince Mohammed bin Salman's infamous corruption crackdown who claim they have been tortured, the New York Times reports.
The big picture: Fitaihi, who has been detained since November 2017, reportedly told a friend that he underwent an hourlong electric shock session after being "slapped, blindfolded, stripped to his underwear and bound to a chair." His status as an American citizen poses a diplomatic challenge to President Trump, who has repeatedly touted his record of freeing Americans detained abroad while also equivocating on the human rights abuses of the Saudi kingdom — including the murder of Washington Post journalist Jamal Khashoggi.
Saudi Arabia is a U.S. ally that the Trump administration views as key to securing Middle East peace. White House senior adviser Jared Kushner met with Mohammed bin Salman this week for the first time since U.S. intelligence agencies reportedly determined that he was responsible for Khashoggi's assassination.
Saudi officials denied any mistreatment or torture of prisoners to the Times.
On Sunday afternoon, a State Department spokesperson confirmed to CNN that Fitaihi is being detained: "We can confirm that U.S. citizen Walid Fitaihi is detained in Saudi Arabia, we are providing him consular services, and we have raised his case with the Government of Saudi Arabia."
Go deeper: Saudi leaders deflect blame on day of Khashoggi sanctions deadline
Go deeper