Ilhan Omar reignites anti-Semitism controversy in exchange with top House Dem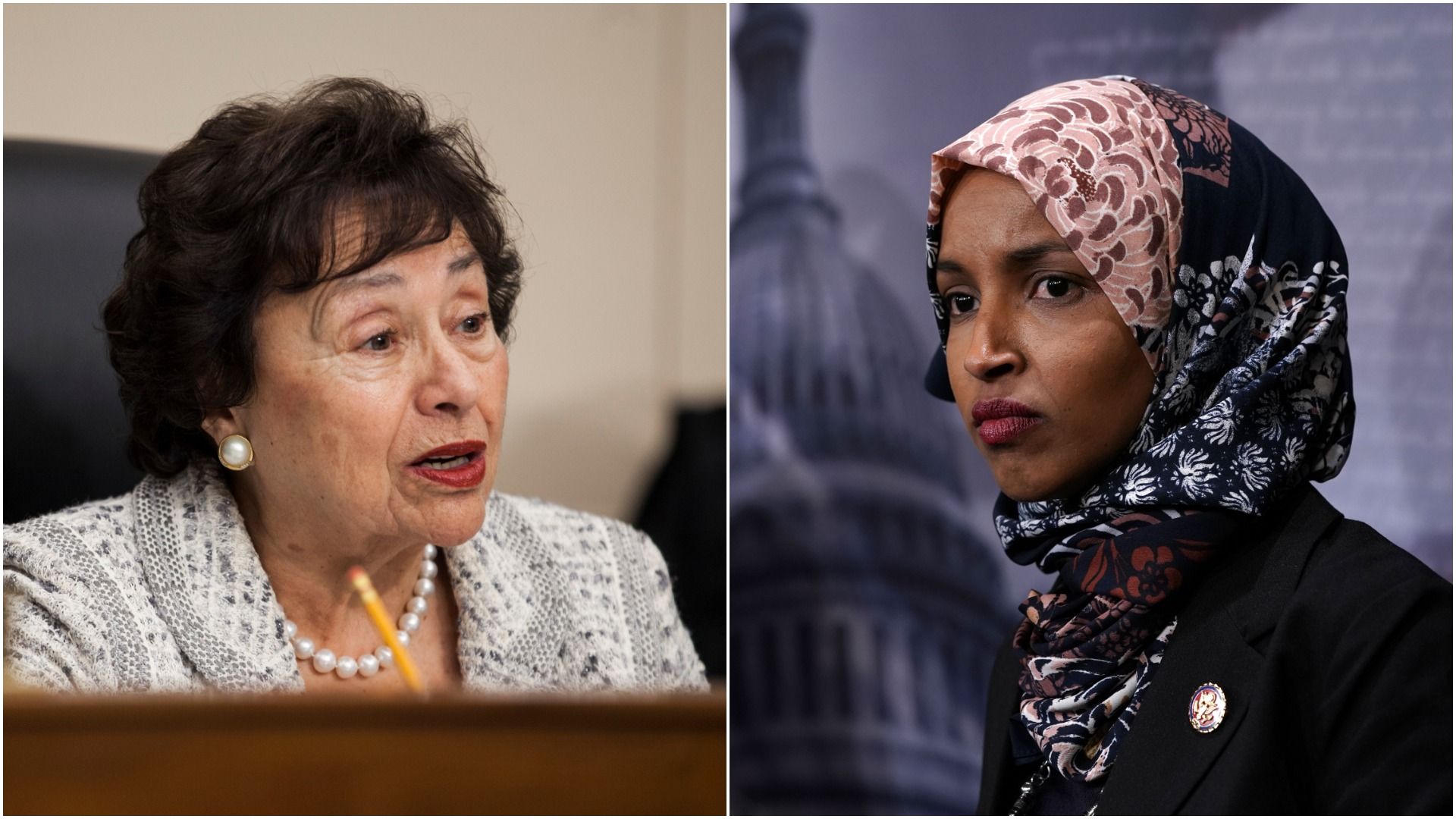 Freshman Rep. Ilhan Omar (D-Minn.) has again come under fire for her comments about Israel, after telling Rep. Nita Lowey — who criticized the use of "anti-Semitic tropes that accuse Jews of dual loyalty" — that she "should not be expected to have allegiance/pledge support to a foreign country."
The backdrop: Omar "unequivocally" apologized last month for using an anti-Semitic trope while arguing that political support for Israel is based on campaign donations from pro-Israel lobbying groups. At an event on Wednesday, she suggested that lawmakers and activists who support Israel hold "allegiance to a foreign country," the Jewish Insider reported. It prompted House Foreign Affairs Chairman Rep. Eliot Engel (D-N.Y.) to demand she again apologize for "invoking a vile anti-Semitic slur."
What they're saying: In a tweet thread, Omar said that she is constantly told she is "anti-American" if she is not pro-Israel. She argued that being opposed to the government of Benjamin Netanyahu and the Palestinian occupation is not the same as being anti-Semitic, and said she's "grateful to the many Jewish allies who have spoken out and said the same."
Lowey responded: "No member of Congress is asked to swear allegiance to another country. Throughout history, Jews have been accused of dual loyalty, leading to discrimination and violence, which is why these accusations are so hurtful."
Go deeper