Trump tweets on Otto Warmbier: "Of course I hold North Korea responsible"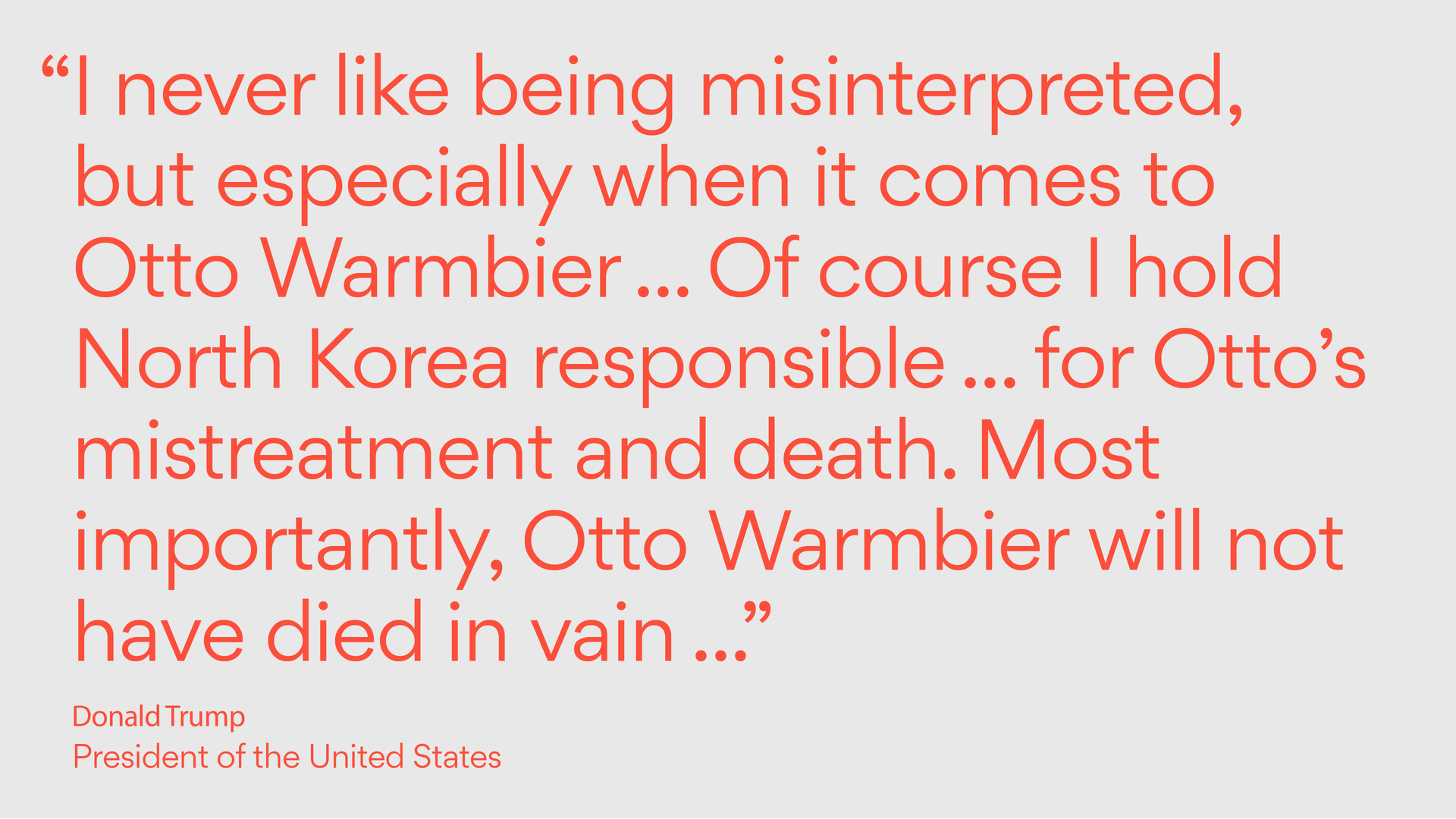 "I never like being misinterpreted, but especially when it comes to Otto Warmbier and his great family. Remember, I got Otto out along with three others. The previous Administration did nothing, and he was taken on their watch. Of course I hold North Korea responsible........for Otto's mistreatment and death. Most important, Otto Warmbier will not have died in vain. Otto and his family have become a tremendous symbol of strong passion and strength, which will last for many years into the future. I love Otto and think of him often!"
Why it matters: Warmbier's parents spoke out earlier on Friday following Trump's summit with North Korean leader Kim Jong-un, during which Kim denied guilt for Warmbier's mistreatment and 17-month captivity in his country. Trump said Thursday he believed Kim's denials.
Go deeper