New York business leaders want Amazon to rethink HQ2 pullout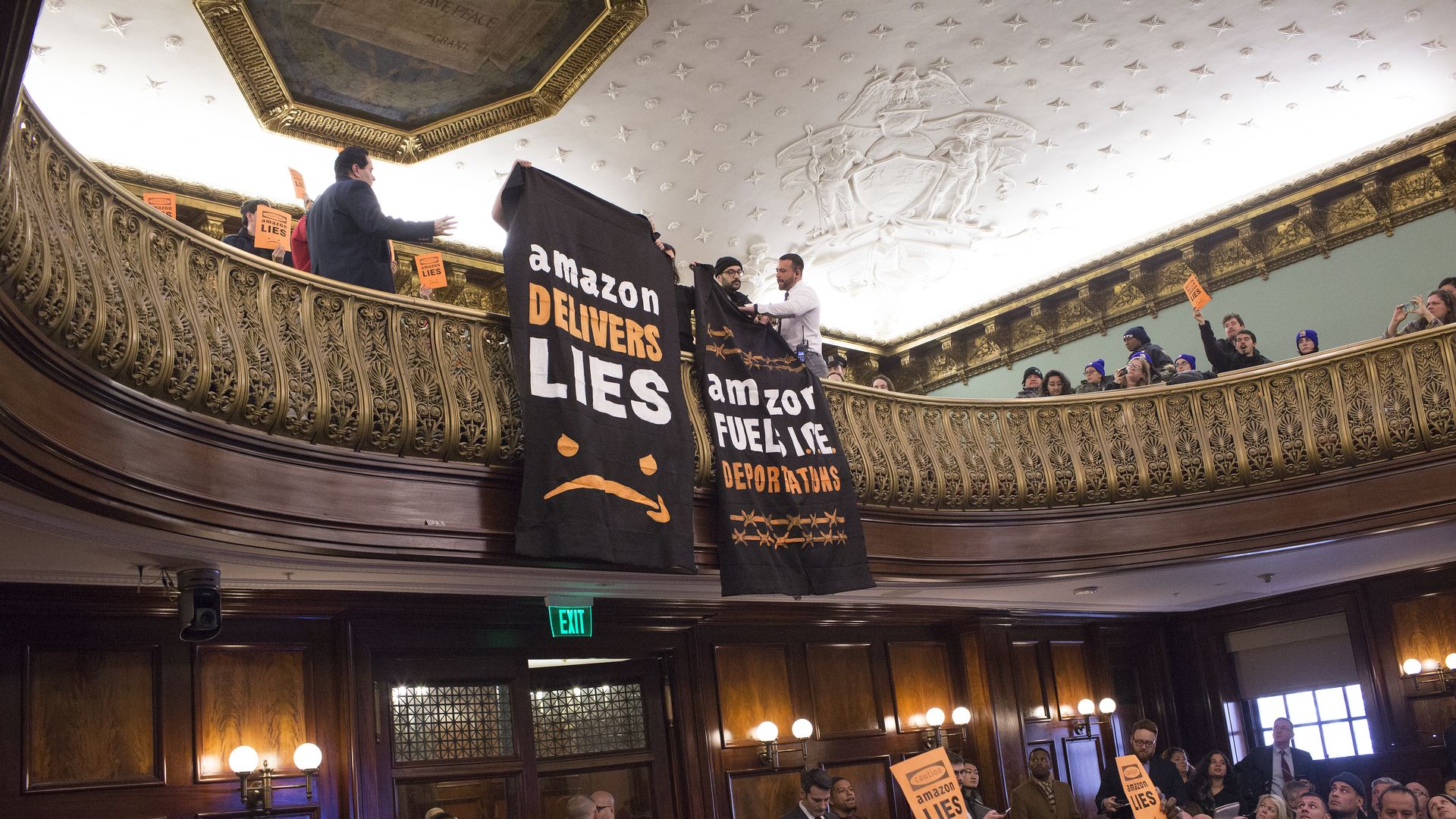 A wide group of New York politicians and business people is calling on the retailer to reconsider its decision to abandon Long Island City as a part of its HQ2 expansion.
What's new: In an open letter to Amazon CEO Jeff Bezos published in the New York Times, a number of CEOs, venture capitalists, union leaders and politicians make the case that a majority of the region wants Amazon despite some vocal protests.
Details:
"A clear majority of New Yorkers support this project and were disappointed by your decision not to proceed," the letter states. "We understand that becoming home to the world's industry leader in e-commerce, logistics and web services would be a tremendous boost for our state's technology industry, which is our fastest growing generator of new jobs."
Meanwhile, New York Gov. Andrew Cuomo also personally appealed to Bezos to reconsider, per NYT.
What's next: The ball is squarely in Amazon's court.
Go deeper