Gap will split into two companies, leaving Old Navy to stand alone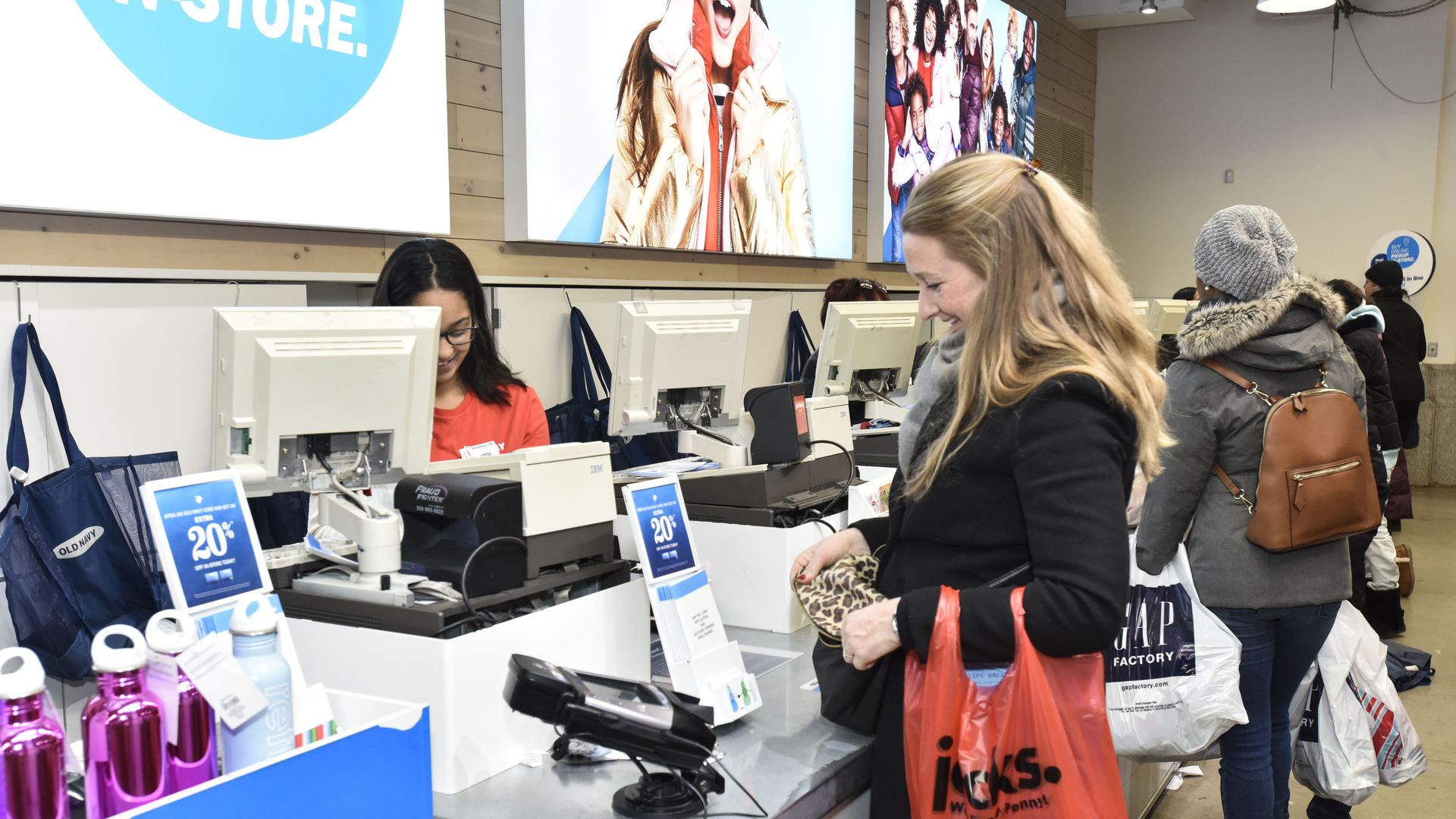 Gap Inc. announced Thursday that it will split itself into two companies — Old Navy as a standalone storefront, and Gap, Banana Republic, Athleta and its other brands together as a separate business. (It's yet to be named, though the obvious name would be ... Gap.)
Why it matters: This could finally make shareholders happy. Gap Inc. has been struggling to balance its successful Old Navy retailer (alone, it has $8 billion in annual revenue, nearly as much as the others combined) with the rest of its brands, including namesake Gap, which has struggled in recent years.
Bonus: Old Navy CEO Sonia Syngal will become an addition to the still-small number of women leading Fortune 500 companies.
The bottom line:
"Separating Old Navy to a standalone company is what we have argued for over the past few years. Doing so allows the market to properly value Old Navy for its high margins and strong cash flows."
— Jefferies analyst Randal Konik, Reuters
Go deeper: Payless was another step in private equity's retail apocalypse
Go deeper