Inequality through dog parks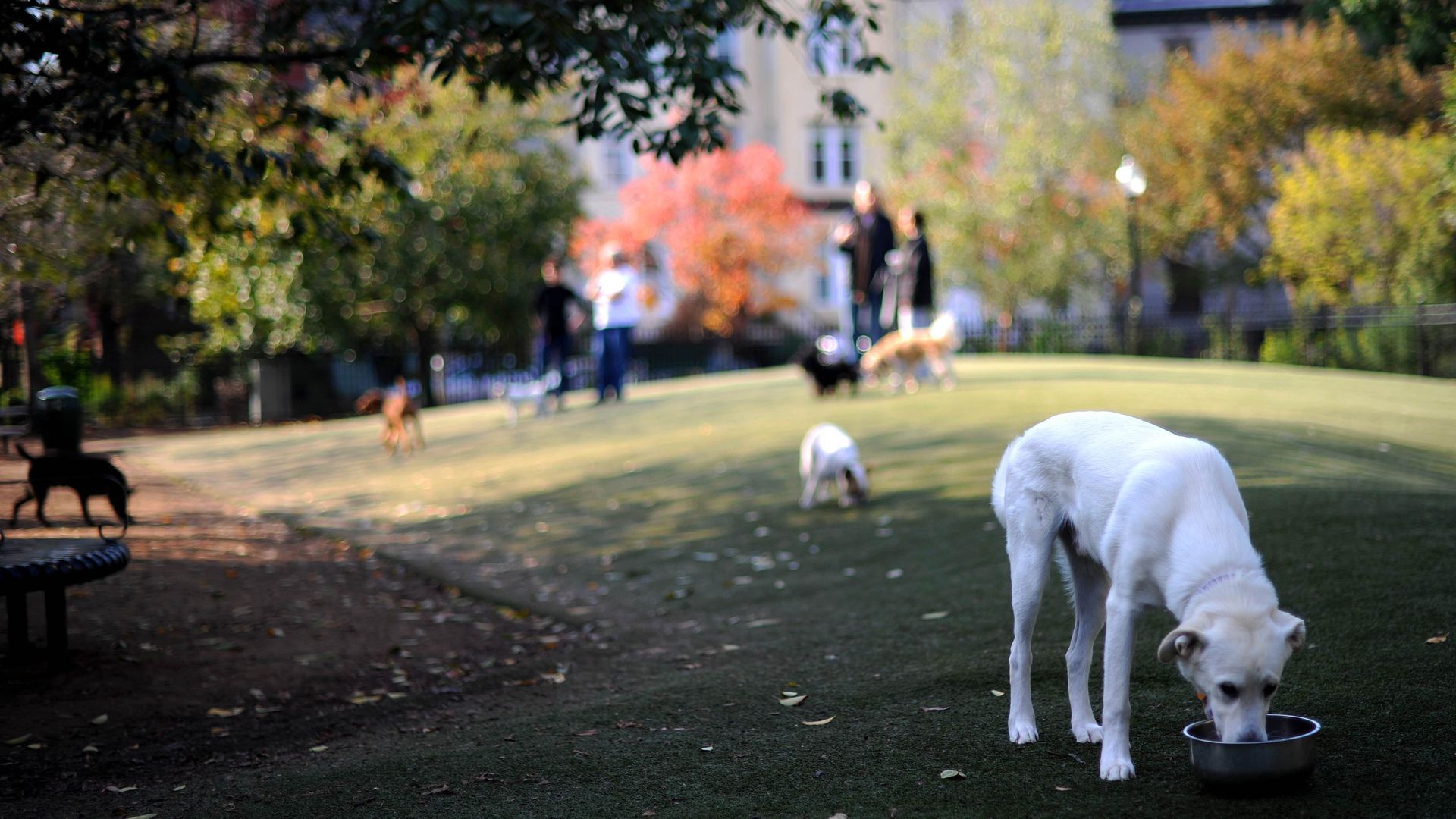 In yet another example of stark income inequality in the U.S., the dogs of wealthier households live better lives than those with lower-income owners.
The big picture: Dog parks are getting fancier and fancier, with bright green artificial grass to play on and splash pools to cool off in, but these dream canine playgrounds are only in certain areas.
An analysis by City Lab counted just two dog parks in Chicago's predominantly black and low-income neighborhoods.
Compare that to the 22 parks in the city's richer, whiter areas.
Why it matters: Areas without dog parks had much higher rates of leash law violations, CityLab found.
"The consequences of not having a local off-leash, dog-friendly area fall disproportionately on people of color in Chicago — another example of over-policing historically disadvantaged communities," reports CityLab's Kriston Capps.
Go deeper ... Working dogs: People buy when canines are selling
Go deeper