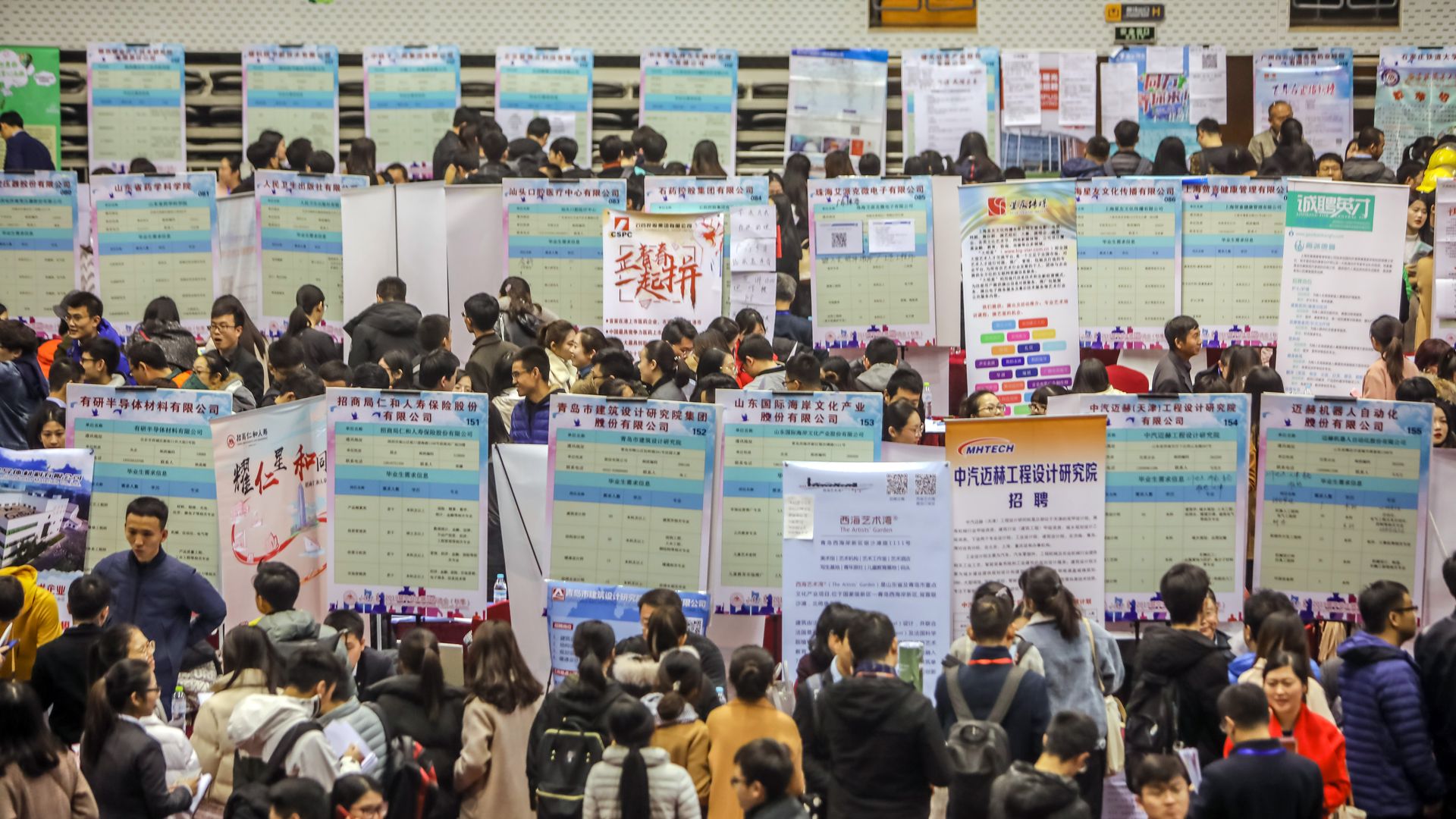 China's National Bureau of Statistics' issued a communique yesterday that provides more data on the looming demographic challenges for the country.
By the numbers: China's employment population has shrunk for the first time ever, Caixin reports...
At the end of 2018, the number of people employed fell to 776 million, a drop of 540,000 from 2017, according to annual census data...
The working-age population, or people between the ages of 16 and 59, also shrank — for the seventh consecutive year, down a total of 2.8% from 2011 to 2018, a clear sign that China's population is aging rapidly.
Plus, now there are more people 60 or older than under 15, the Global Times reports...
The population aged 60 and above in China has for the first time surpassed those under 15, showing how the country's demographic structure is aging.
According to the [NBS] statement ... the population of China was about 1.4 billion at the end of 2018. Among them, the number of people aged 15 and under is 248.6 million; those who aged 60 and above are 249.5 million.
Why it matters: China is getting old before it gets rich. Policymakers have woken up to the challenge but so far measures like ending the one child policy have not sparked a baby boom.
Go deeper