FDA warns about robotic surgery for cancer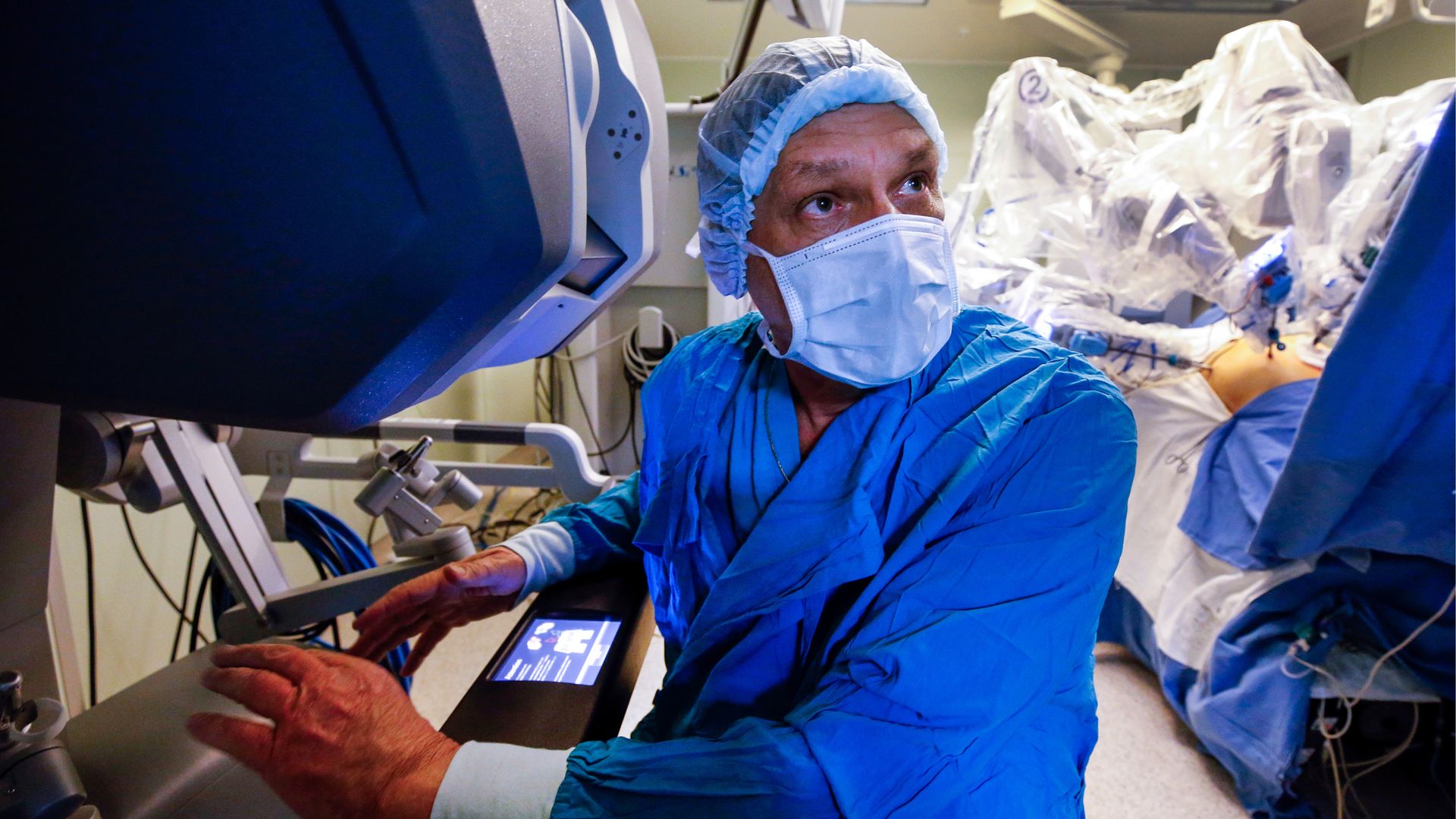 Researchers have long been skeptical about whether surgical robots lead to better clinical outcomes than traditional surgical techniques. And now the FDA wants to make sure more patients and surgeons are aware of the pitfalls.
What they're saying: Surgical robots have not been officially labeled as safe or effective "in mastectomy procedures or the prevention or treatment of cancer," the FDA wrote Thursday in a public safety notice.
Translation: Patients should be studious. Doctors should fully explain the risks or robotic surgery, and shouldn't hype it up.
By the numbers: Intuitive Surgical, one of the world's largest makers of surgical robots, collected more than $1.1 billion of profit from $3.7 billion of revenue in 2018. Intuitive's stock is up 161% since the start of 2017, putting the company's market value around $63 billion.
Go deeper: Johnson & Johnson acquires surgical robot firm Auris
Go deeper