Bill Weld on the issues, in under 500 words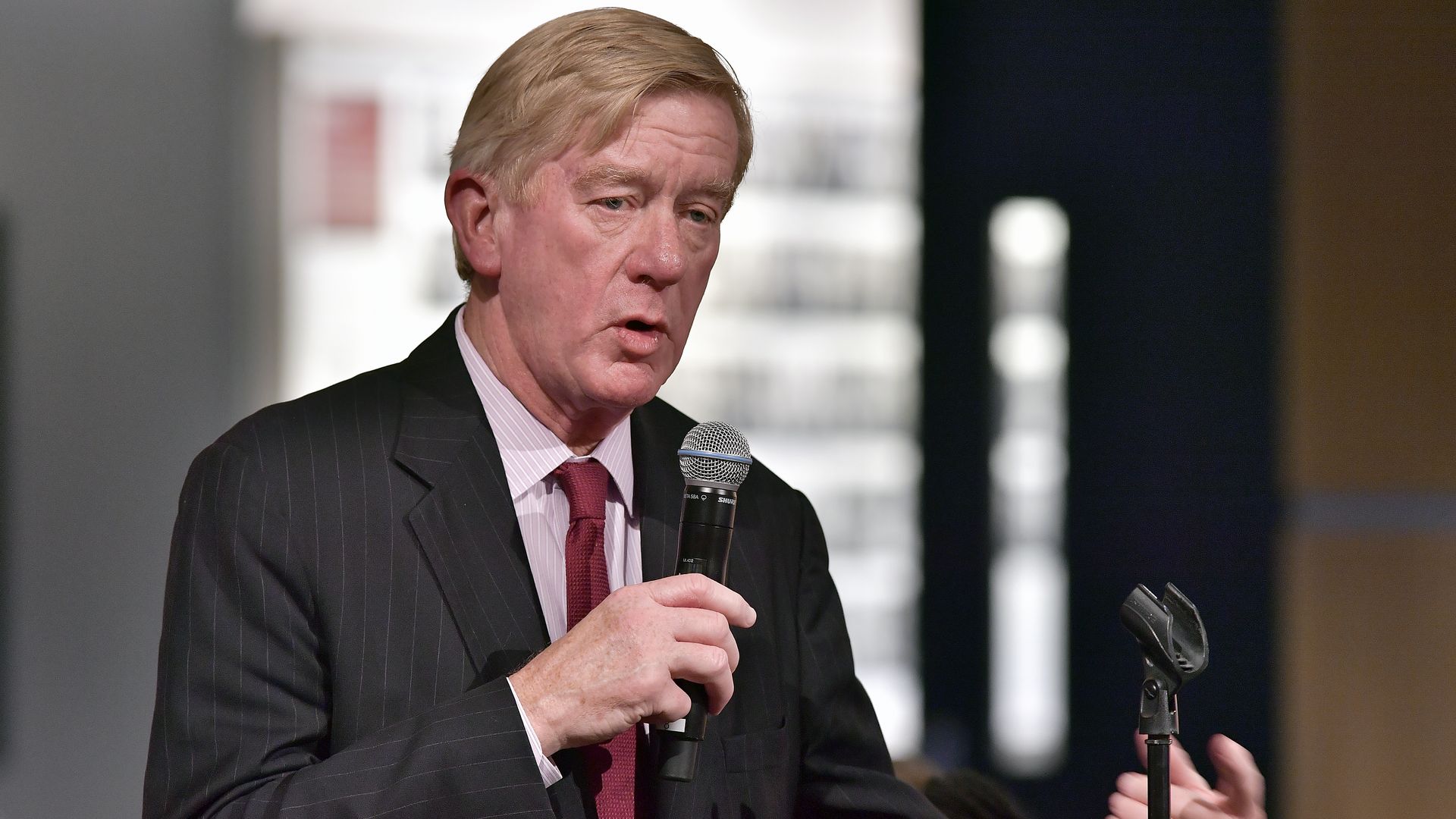 Former Massachusetts Gov. Bill Weld is the first Republican to announce he will challenge President Donald Trump in the 2020 presidential race. Weld, a popular former governor who has tended to support more liberal social issues, ran on the 2016 Libertarian ticket with Gary Johnson.
Key facts about Bill Weld:
Current position: Partner at Mintz Levin law firm, member of the Council on Foreign Relations, associate member of the InterAction Council
Age: 73
Born: Smithtown, New York
Undergraduate: Harvard University
Date candidacy announced: Feb. 15, 2019
Previous roles: Governor of Massachusetts (1991-1997), U.S. assistant attorney general for the Criminal Division (1986-1988), U.S. attorney for the District of Massachusetts (1981-1986)
Bill Weld's stance on key issues:
Abortion: Weld supports abortion rights and has fought to protect them. As governor in 1991, he introduced a bill aiming to make it easier to get an abortion in Massachusetts.
Same-sex marriage: While governor, Weld recognized domestic partnership rights for same-sex couples and signed legislation protecting gay and lesbian students. He also signed a 2013 amicus brief in support of same-sex marriage.
Marijuana: Weld sits on the board of directors of Acreage Holdings, a cannabis company looking to roll back federal regulations, the Washington Post reports. He has supported legalization of medical marijuana since 1992.
Economy: Despite his more progressive social views, Weld is a traditional conservative when it comes to the economy, prioritizing cutting spending and cutting taxes.
Climate change: Weld supports rejoining the Paris climate agreement, according to Boston.com.
Key criticism of Bill Weld:
Party loyalty: Weld endorsed Barack Obama over John McCain for president in 2008, but endorsed Mitt Romney over Obama in 2012. He also defected to the Libertarian Party to run with Gary Johnson in 2016.
Popularity with the right: Trump remains extremely popular among conservatives, polling at 87% among Republicans, according to a Fox News poll. A recent FiveThirtyEight piece calls Weld potentially "one of the weakest candidates that anti-Trump Republicans could put up in a national campaign," as his social views set him apart from most mainstream conservatives.
1 fun thing about Bill Weld
One of Weld's Harvard classmates told New York Magazine that Weld was famous for playing three games of chess simultaneously while blindfolded.
Go deeper: Everything you need to know about the other 2020 candidates
Go deeper