Automakers are betting on fleet services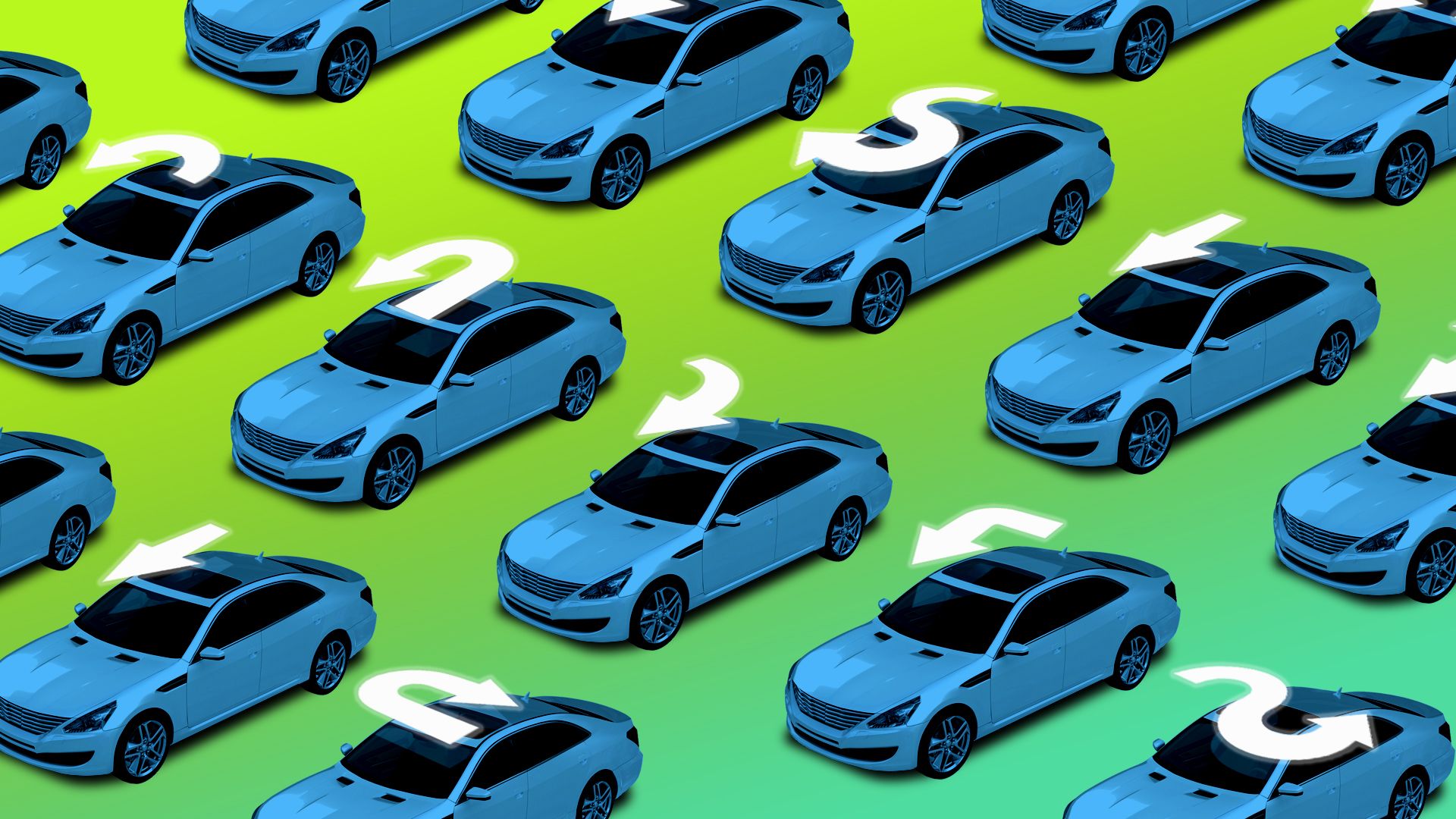 Automakers are increasingly creating proprietary software that can manage car-sharing and ride-sharing fleets, the customer services involved, and customer payment.
Why it matters: Automakers want to ensure they maintain control of their relationships with consumers—and more important, the data and revenue streams that can come from it—rather than relinquishing them to Uber, Lyft and other mobility-related startups with their own transportation apps.
What's happening: This week, Volkswagen's Seat division announced a concept car called The Minimó with 5G-compatible mobility technology embedded in the vehicle, which would allow it to connect wirelessly to other vehicles and city infrastructure in order to share information and advance its autonomous capabilities.
Daimler offers car sharing, taxi hailing, and on-demand service for trucks and buses through several projects: Car2Go, BusRapidTransit, myTaxi, and Moovel. It has a proprietary platform to handle fleet management that offers ride-sharing services and payment processing.
Here Mobility, co-owned by BMW, Daimler and Audi, connects users by app with taxis, boats, helicopters, and any other local transport. The company is active in 350 cities, though it is not yet fully operational in all of them.
Volvo recently launched an app-based car-sharing service, M, building on its service available in Sweden. M uses AI to learn user preferences and offer customized cars.
Meanwhile, other automakers are exploring mobility offerings via partnerships with tech companies.
Toyota and Microsoft are working together to build out software for fleet management, vehicle connectivity, and data analytics.
Between the lines: This kind of mobility technology could prove crucial for automakers to implement AVs in ride-sharing and car-sharing, and for them to capitalize on those services and the data they will generate, while reaching their customers directly.
Yes, but: These platforms all offer similar features, and software products are not the core competency of most automakers.
What we're watching: It's possible that automakers could eventually coalesce around a standardized platform, which could come from an automaker, a start up, or even a municipality integrating transportation options.
Sudha Jamthe is CEO of IoTDisruptions and teaches AV Business at Stanford Continuing Studies.
Go deeper