Pressure now on Modi to help defuse India-Pakistan crisis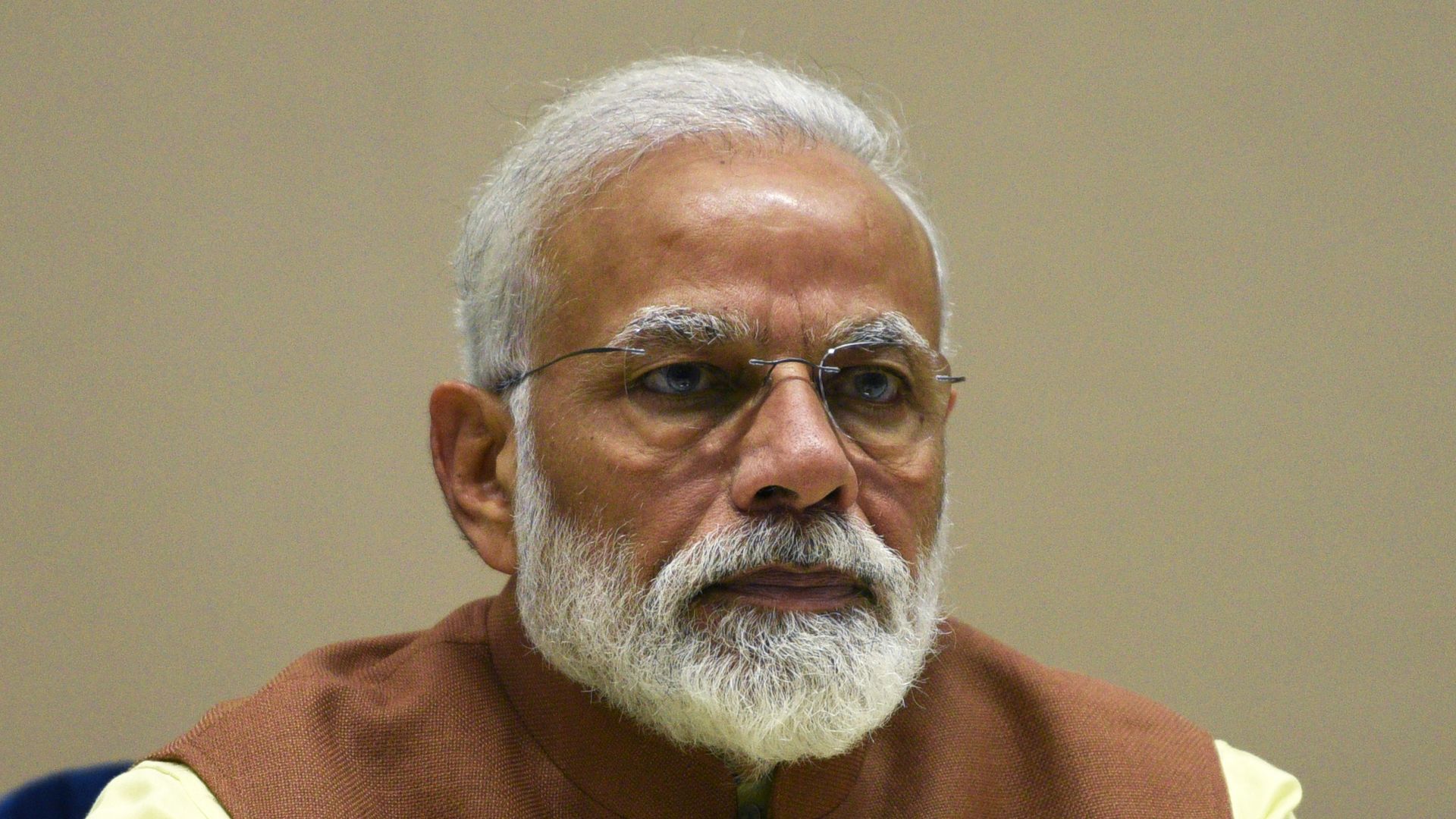 Pakistan and India came closer to the precipice of war this week than they have in decades, and may have farther yet to go.
What to watch: Following Pakistan's announcement that it would release a captured Indian pilot on Friday as a gesture of goodwill, opening the door for de-escalation, the ball is now in Indian Prime Minister Narendra Modi's court. His next step will determine whether these two nuclear-armed neighbors head for war or take a tentative step toward negotiations.
Background: The crisis began with a Feb. 14 attack by Jaish-e-Mohammad, a Pakistan-based militant group, in Pulwama, Kashmir, that killed 40 Indian paramilitary soldiers. India blamed Pakistan for giving Jaish the space to operate in its territory, while Pakistan stressed the homegrown nature of the attack.
India responded with airstrikes on Balakot in Pakistan, crossing the line of control that divides the two countries for the first time since 1971.
Pakistan then launched a retaliatory strike, downing an Indian plane and capturing an air force pilot. But Pakistani Prime Minister Imran Khan followed up with a conciliatory speech asking Modi to come to the table for talks, including about terrorism.
Between the lines: As the world largely leaves it up to these two countries to resolve this crisis, Modi faces pressure to act muscularly in the lead-up to India's May elections. But it's hard to see how another round of escalation would benefit his endgame, given Pakistan's willingness to retaliate.
What's next: If Khan and Modi meet, Modi might ask for Pakistan to take concrete, permanent steps against Jaish and Lashkar-e-Taiba.
That's the hard part: Khan may be willing to do so, and he seems to sincerely want peace with India. But Pakistan's military has never been willing to root out these groups completely, as they allow the country to maintain the semblance of power parity with India.
The big question: Depending on the extent to which he's willing to rein in these two militant groups, Khan could create a fissure in his alliance with the military. How Khan navigates that relationship will determine whether steps can be taken toward an elusive peace with India — key for the two nations that are home to 1.5 billion people.
Madiha Afzal is a visiting fellow in the foreign policy and global economy and development programs at Brookings and the author of "Pakistan Under Siege: Extremism, Society, and the State."
Go deeper