Senior GOP senator warns Trump of rebellion on national emergency vote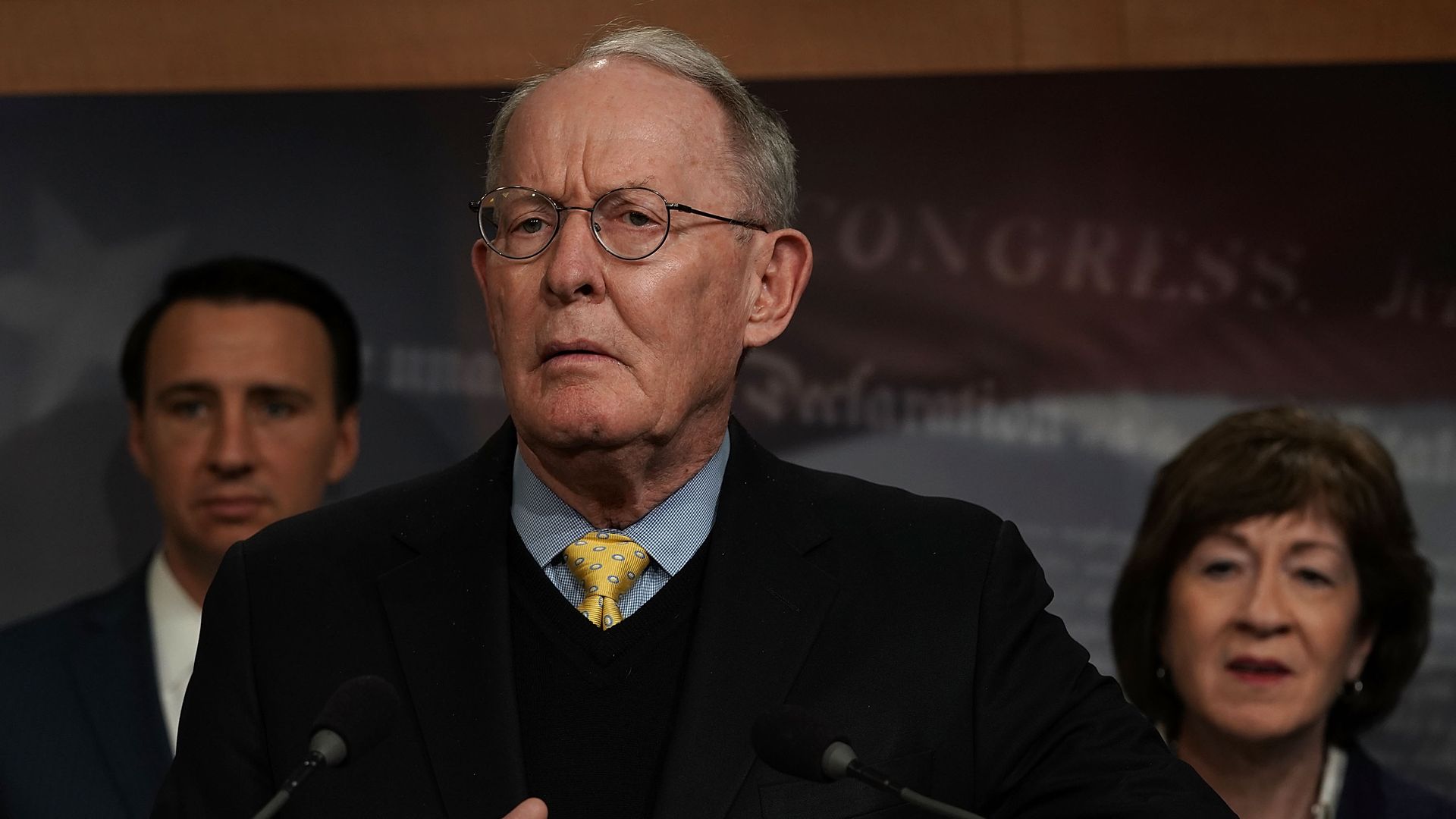 In a speech on the Senate floor Thursday, Sen. Lamar Alexander (R-Tenn.) said President Trump's decision to declare a national emergency to build his border wall was "unnecessary, unwise and inconsistent with the Constitution," and warned the president that Republicans could vote to block the declaration if he doesn't change course, Politico reports.
The big picture: Trump has said he would veto any effort to block the declaration. Nonetheless, Republican Sens. Susan Collins, Lisa Murkowski, and Thom Tillis have said they will be voting in favor of a resolution passed by the House to end the national emergency, leaving the Senate just one vote shy of rebuking Trump. While Sen. Alexander would not commit to being the fourth vote, his request for Trump to reconsider foreshadows a possible groundswell of Republican resistance as the Senate approaches a vote in the next few weeks.
Go deeper