Marianne Williamson on the issues, in under 500 words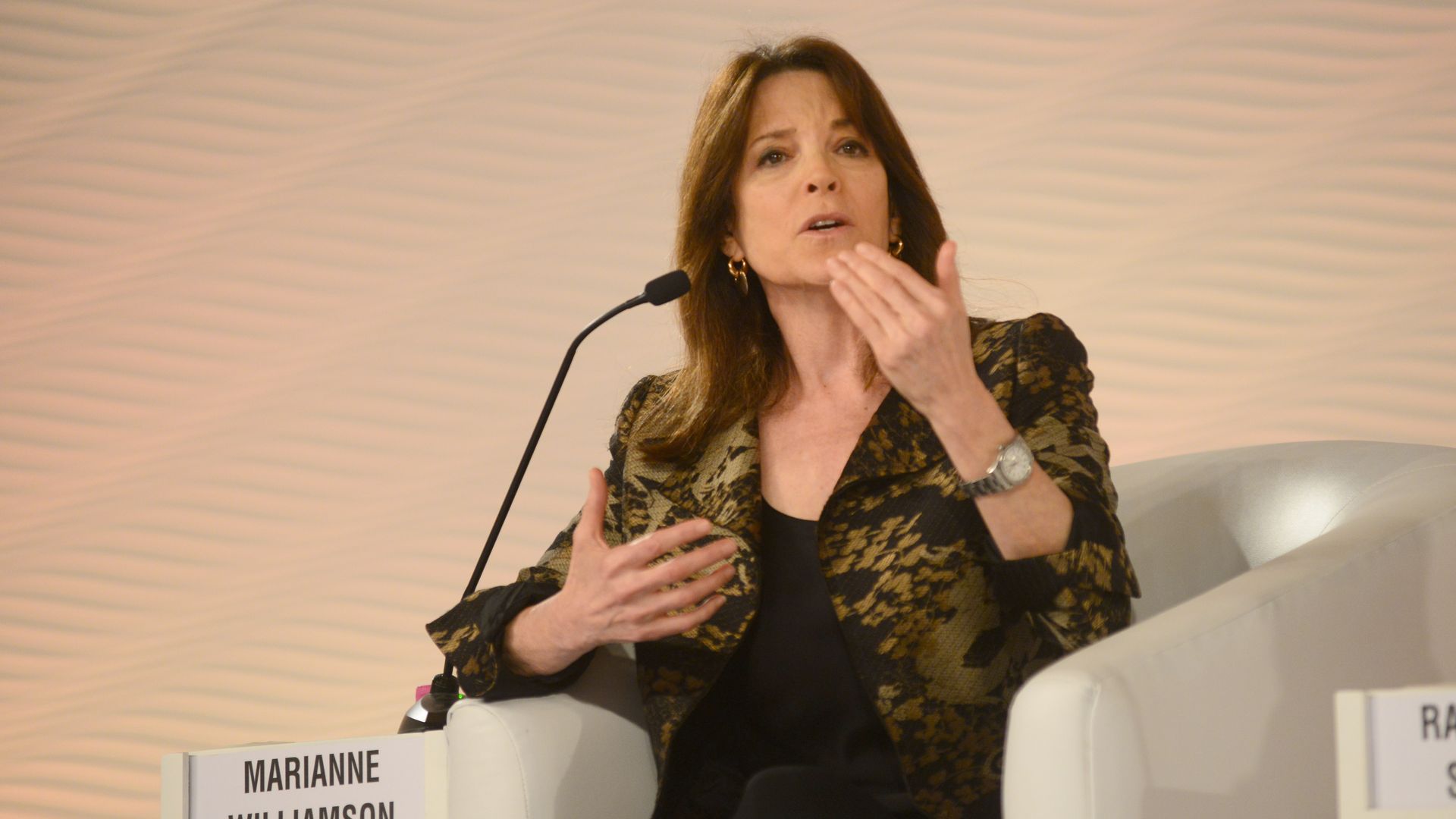 Editor's Note: Williamson dropped out of contention for the Democratic presidential nomination on Friday, Jan. 10, 2020. Below is our original article on her candidacy.
Self-help author and spiritual adviser Marianne Williamson, who has never before held public office, says she's running for president because the country is in need of a "moral and spiritual awakening." Williamson has penned 13 books, four of which have been New York Times number one bestsellers. She has officially qualified for the DNC debates, having reached 65,000 individual donors.
Key facts about Williamson:
Williamson's stance on key issues:
Key criticism of Marianne Williamson:
1 fun thing about Marianne Williamson:
Go deeper: Everything you need to know about the other 2020 candidates
Go deeper