Federal judge halts Texas voter rolls purge in citizenship review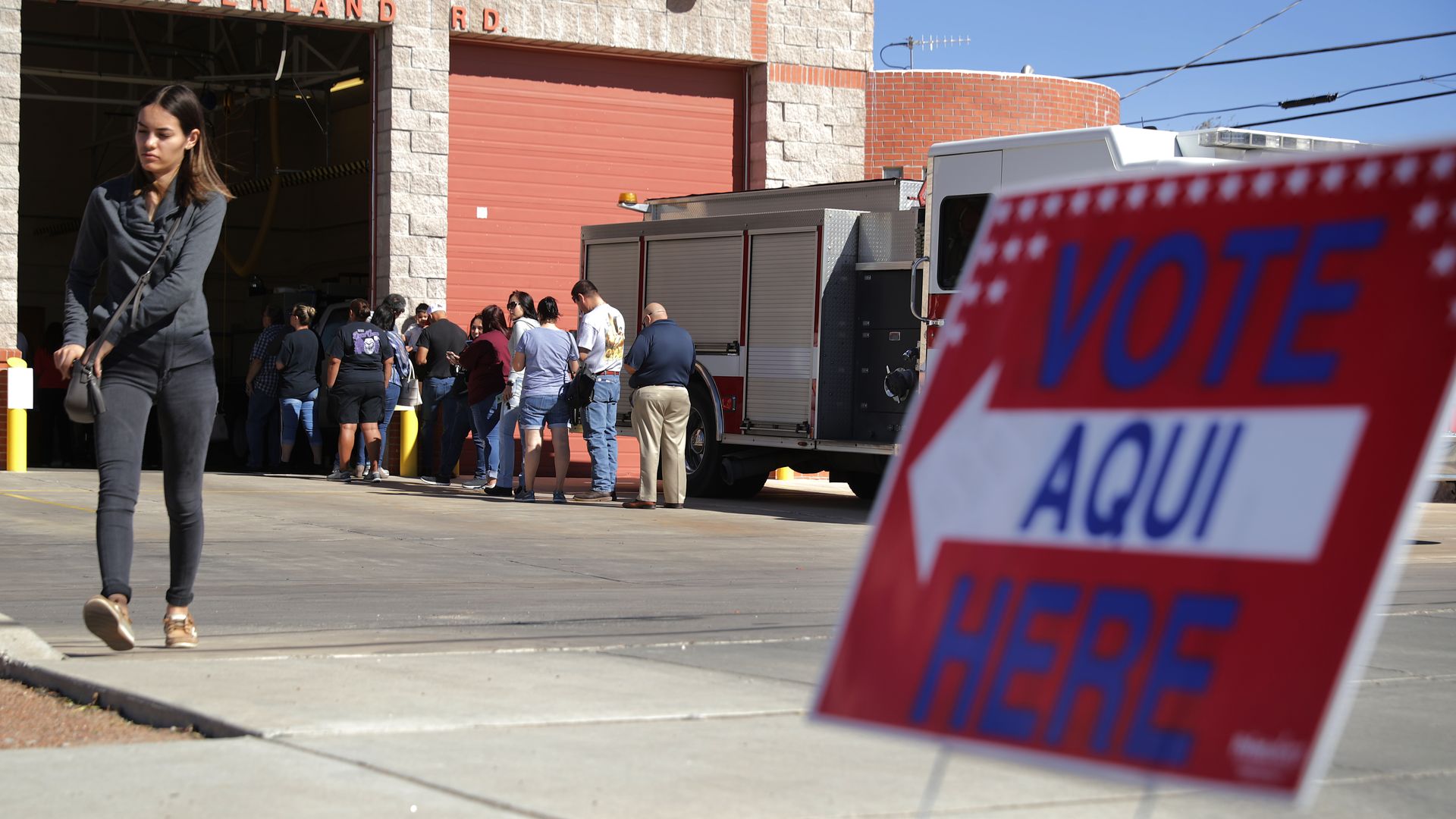 A federal judge temporarily blocked Wednesday an attempt by election officials in Texas to purge suspected noncitizen voters from electoral rolls, saying there was no evidence of widespread voter fraud.
Why it matters: U.S. District Judge Fred Biery of San Antonio's ruling comes after Republican Texas Secretary of State David Whitley's claims in January that almost 100,000 registered voters would need a citizenship review to be able to vote — an investigation The Washington Post reports was soon found to be "deeply flawed". Judge Biery called officials' conduct "ham-handed" and "threatening". The case may impact on Whitley's political career as the Texas Senate has yet to confirm him. Opposition from the chamber's 12 Democrats would prevent him from winning the required two-third majority, the Post reports. Texas Attorney General Ken Paxton said in response the judge was "improperly assuming control" over the state's voting system, according to NPR.
Go deeper