Hanoi summit reflects shortcomings of Trump's personalized diplomacy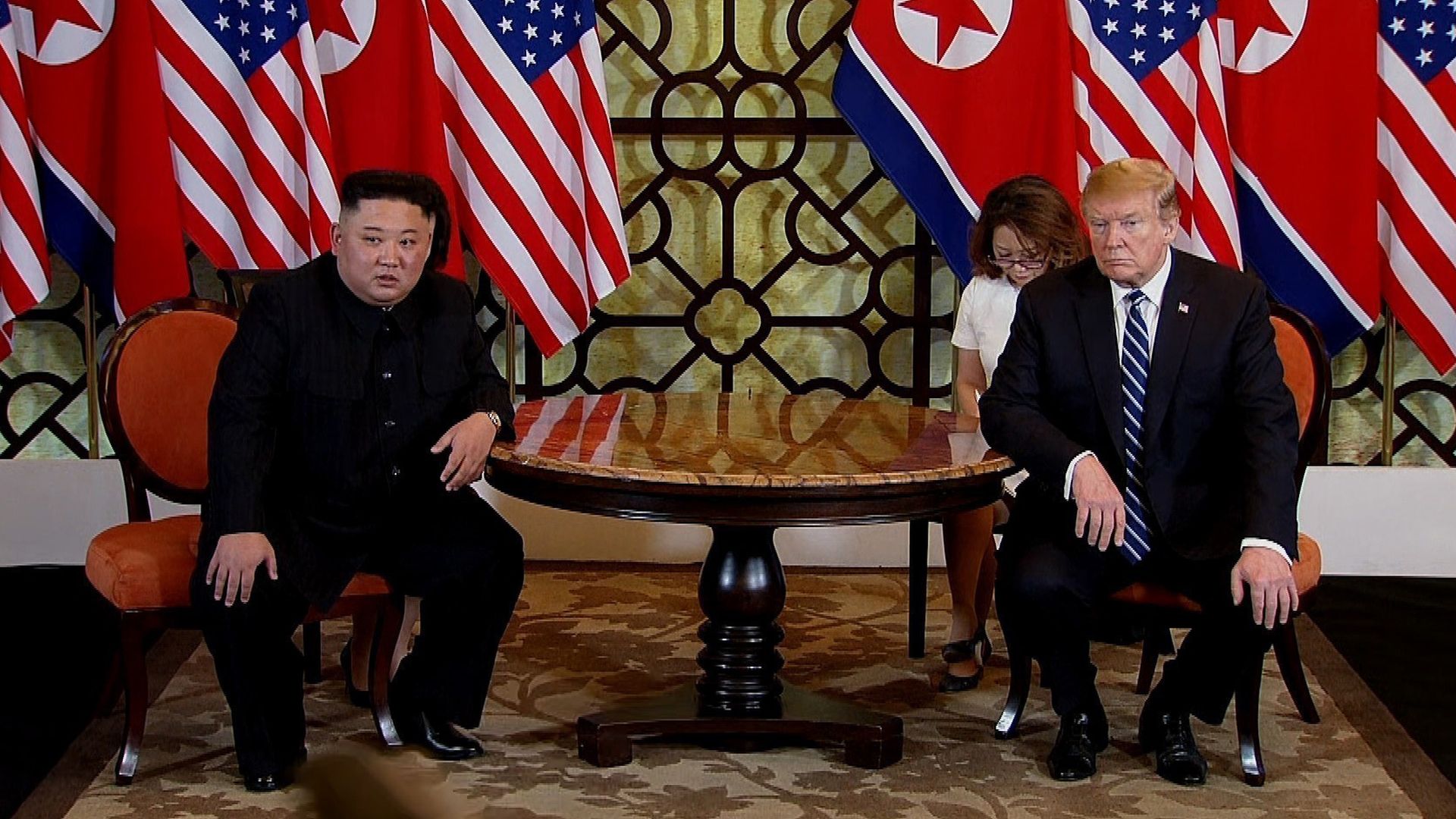 The meeting in Hanoi between President Trump and North Korean leader Kim Jong-un ended abruptly on Thursday without any breakthrough on denuclearization, the issue of utmost concern to the U.S. and its regional allies.
The big picture: For Trump, the error of relying on the power of his personal charm and negotiating skills over the counsel of intelligence and diplomatic experts was laid bare. Ultimately, effusive praise and promises of a brighter future could not shake Kim's strategic conviction that nuclear weapons are key to his regime's survival.
The summit publicly exposed the gulf that exists between North Korea's vision of denuclearization and that of practically every other country. Kim was willing to freeze the activity of only some nuclear facilities, but not all critical ones, and in return expected massive sanctions relief — a deal that Trump could not accept.
Between the lines: The outcome of this summit may be sufficiently sobering to spur Trump to better prepare for some of his future diplomatic moves.
However, he may merely choose to make the same personalized diplomatic gambles on other challenges, such as those in the Middle East, with potentially far worse consequences in the event of failure.
The summit also marks a severe setback for South Korean President Moon Jae-in, who pinned his hopes for reviving the stagnant South Korean economy on a diplomatic breakthrough with the North.
What's next: Even as extensive UN sanctions remain in place, North Korea will continue to make qualitative and quantitative upgrades to its nuclear arsenal, but presumably will keep its commitment not to conduct additional nuclear and missile tests. Because both parties remain invested in de-escalation, war on the peninsula is unlikely, and there may yet be opportunities for U.S.–North Korea diplomacy conducted on a sounder basis.
Ariel E. Levite is a nonresident senior fellow in the nuclear policy program at the Carnegie Endowment for International Peace.
Go deeper