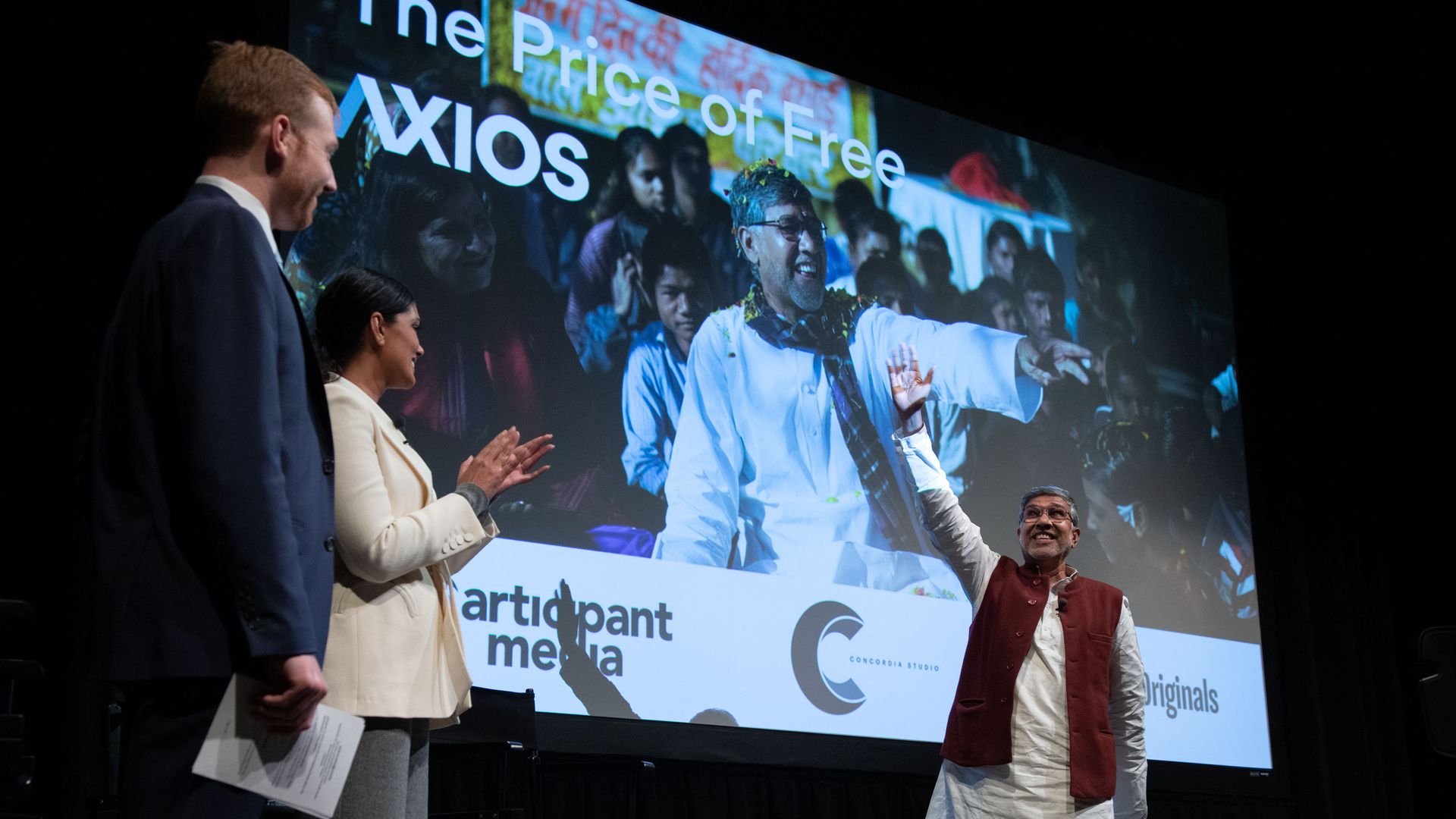 On Tuesday evening, Axios world editor Dave Lawler hosted a screening of The Price of Free, a documentary about Nobel Peace Laureate Kailash Satyarthi's quest to end child labor and slavery. Conversations with Satyarthi himself, fashion designer and UN Ambassador Rachel Roy and Rep. Chris Smith (R-NJ) followed.
Why it matters: This movie and discussion explored what activists, business leaders, policy makers and everyday consumers can do to help save the world's 152 million child laborers.
Nobel Peace Laureate Kailash Satyarthi & UN Ambassador Rachel Roy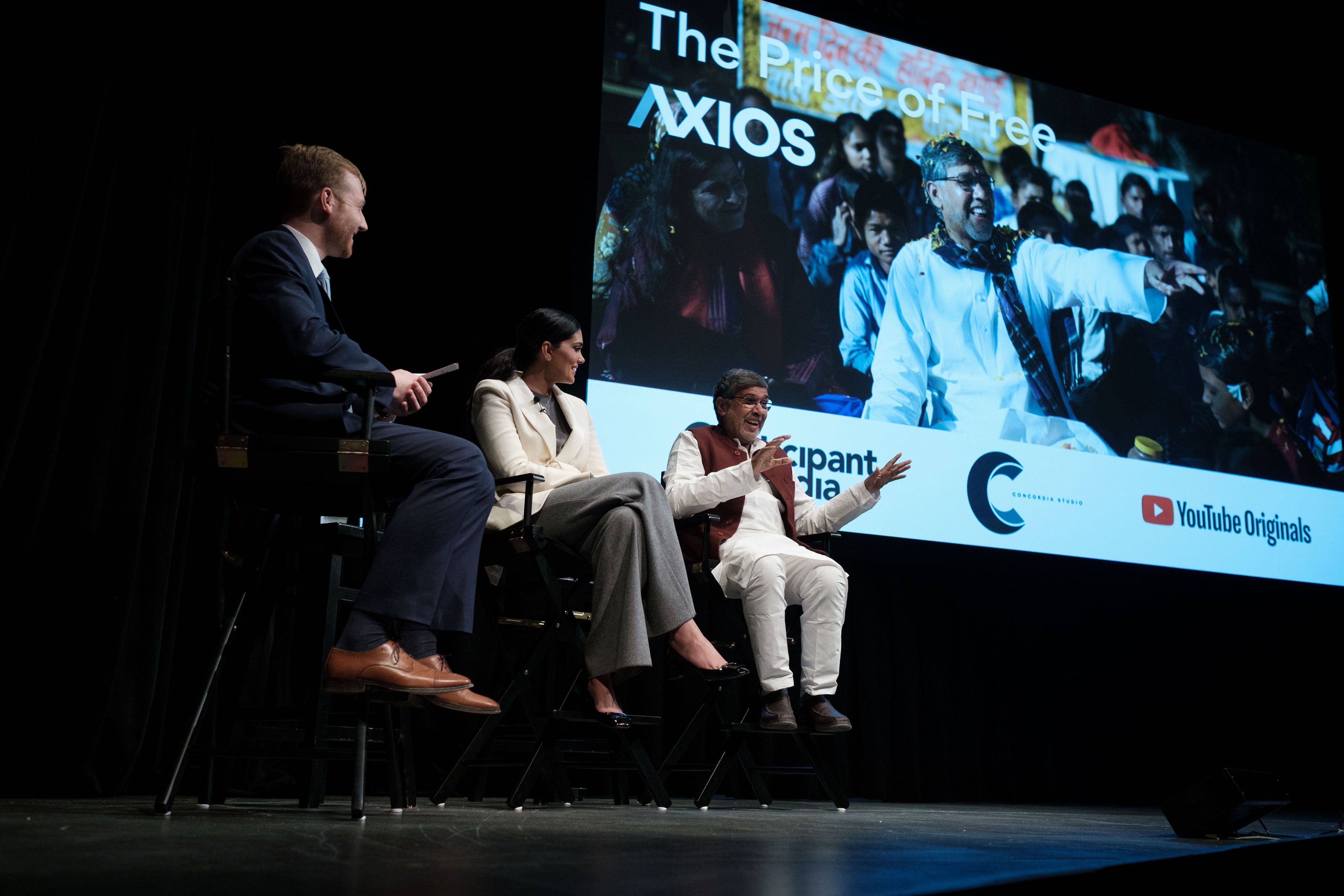 Satyarthi, who has helped save over 85,000 children, discussed what still needs to be done so that child slavery is eradicated in his lifetime. Roy, a fashion designer who combats human trafficking in her industry's supply chain, spoke to how both producers and consumers can take action against unjust labor practices.
Satyarthi on the next big hurdle to saving the 1 in 10 children still subjected to labor: There are laws that have been made, but now comes the enforcement of those laws. That's not possible with politicians feeling like they can ignore them.
Roy on what sparked her desire to take action: I was in horror at the rampant slavery within my own business.
Roy on the consumer role: As a consumer I can ask my favorite brands if they know how their product is made. I can ask that they make their manufacturing sources public.
New Jersey Representative Chris Smith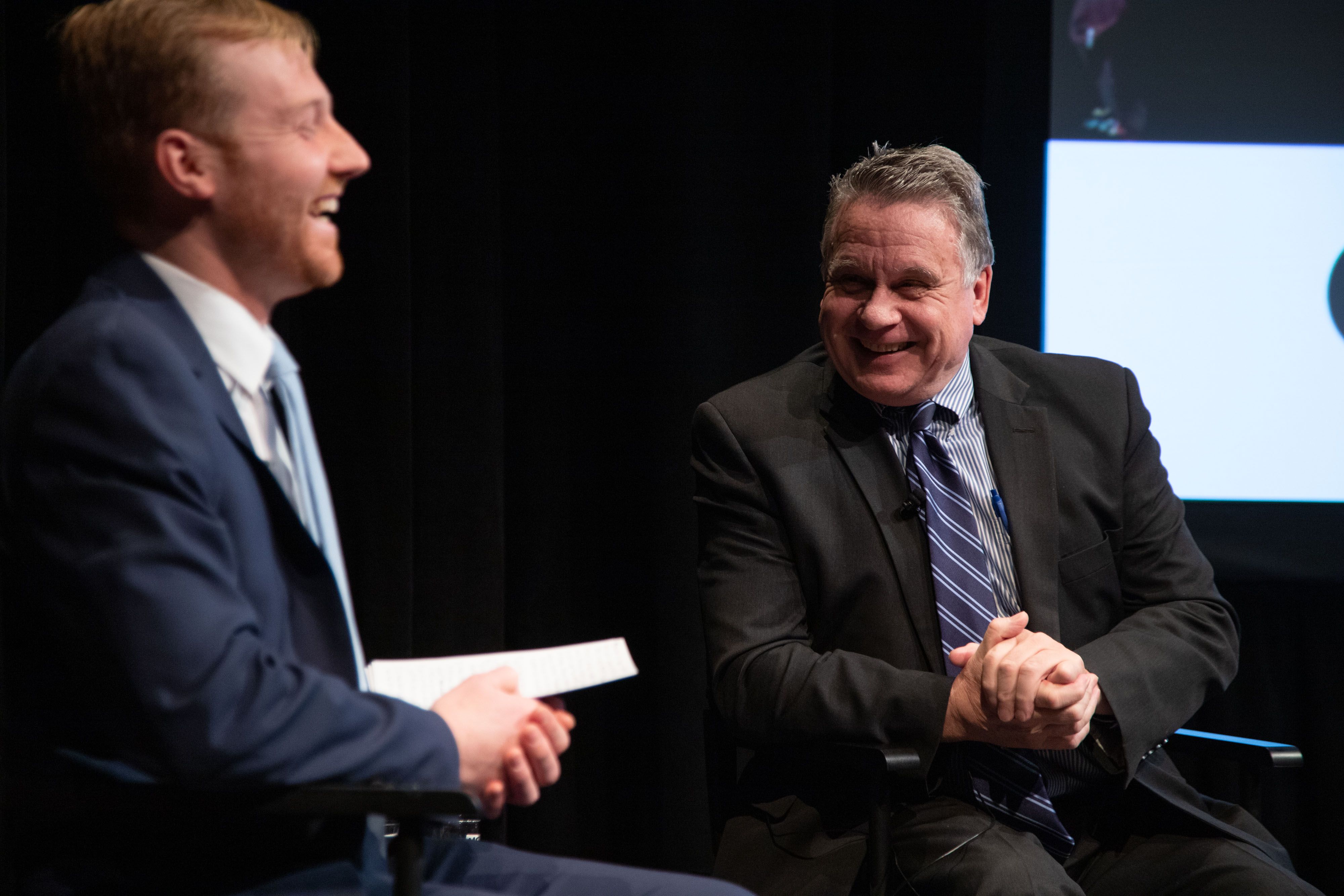 Rep. Smith, a member of the House Committee on Foreign Affairs who has sponsored 5 laws and 17 international resolutions to fight domestic and international human trafficking, discussed the motivation for his work and how businesses can play their part in ending child slavery.
Rep. Smith on why this cause matters: Some people's situations can be so horrible and degrading that it calls for us to get up and say we need to intervene.
Rep. Smith lauded the steps businesses like Delta Air Lines and Marriott International are taking to educate their employees on the signs of human trafficking and how to take action.
Thank you Participant Media and Concordia Studio for partnering with us on this event.
Go deeper