Cory Booker reintroduces bill to legalize marijuana nationwide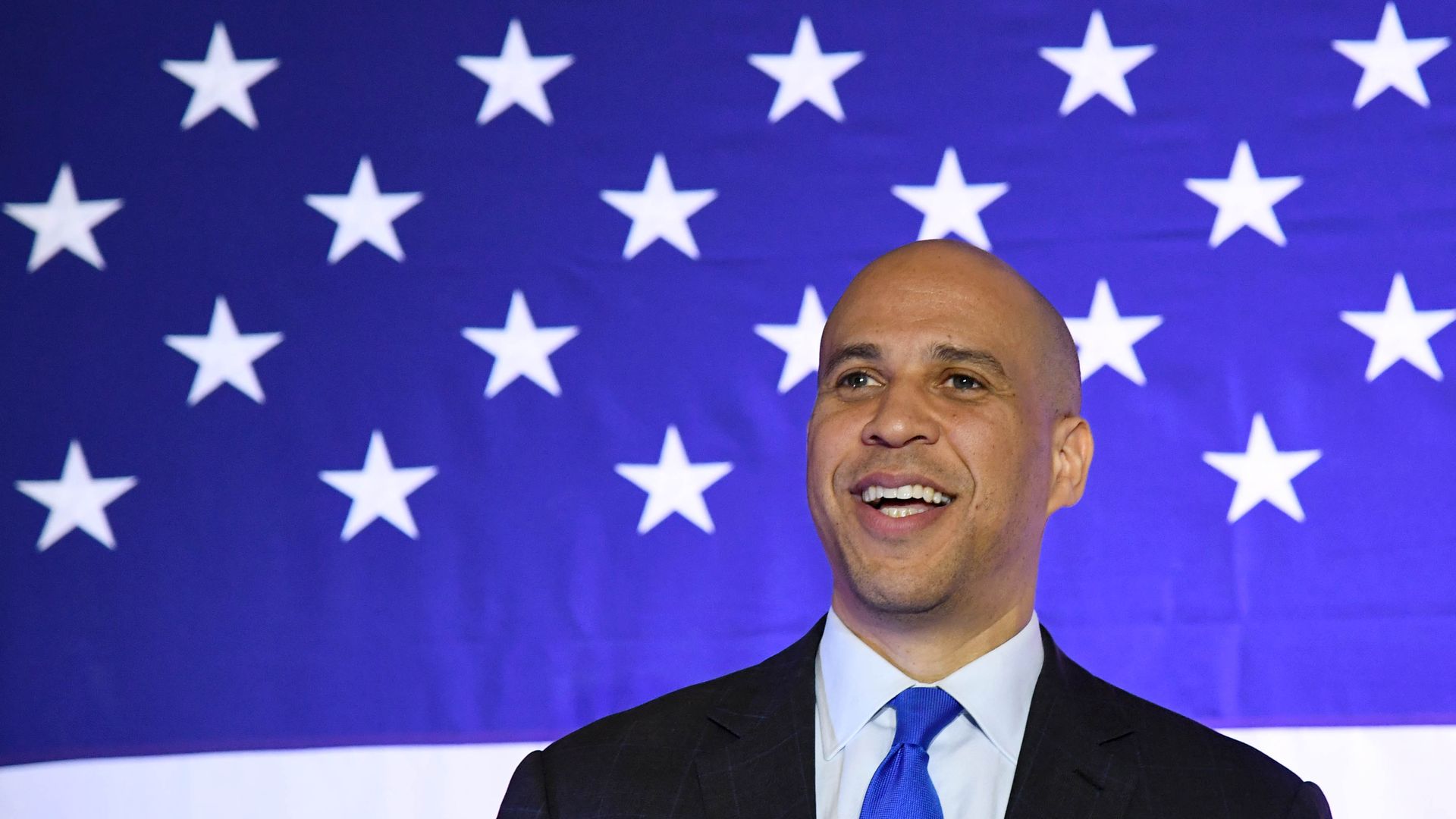 Sen. Cory Booker (D-N.J.) reintroduced a bill Thursday that would legalize marijuana on the federal level and supersede the patchwork of 10 states and Washington, D.C. that have legalized recreational marijuana.
"The War on Drugs has not been a war on drugs, it's been a war on people, and disproportionately people of color and low-income individuals. The Marijuana Justice Act seeks to reverse decades of this unfair, unjust, and failed policy by removing marijuana from the list of controlled substances and making it legal at the federal level."
— Booker
The big picture: The Marijuana Justice Act is being co-sponsored by several of Booker's fellow 2020 Democratic presidential candidates, including Sens. Kamala Harris, Kirsten Gillibrand, Elizabeth Warren and Bernie Sanders.
Details: In addition to removing marijuana from the federal list of controlled substances, the bill would offer states financial incentives to loosen marijuana laws, expunge federal crimes related to the use or possession of marijuana and allow offenders to appeal for shorter sentences. It would also funnel resources into job training and re-entry programs.
Reps. Barbara Lee (D-Calif.) and Ro Khanna (D-Calif.) will be introducing the bill in the Democratic-controlled House, per CNN.
The bottom line: The bill is highly unlikely to pass the Republican-controlled Senate, but highlights the significance that marijuana legalization could play on the 2020 campaign trail.
Go deeper