Companies take the battle to online mobs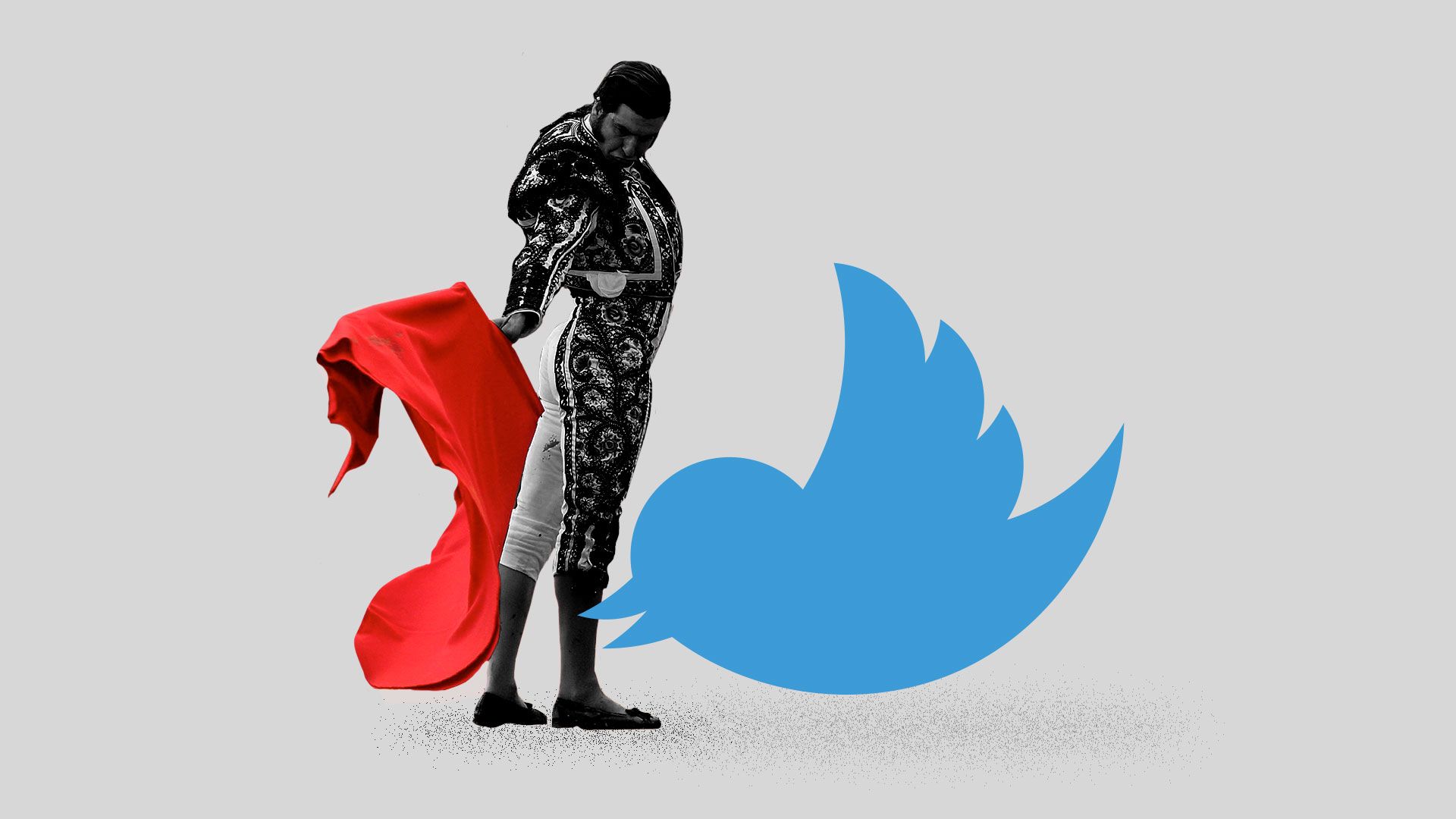 Spooked by misinformation campaigns in the 2016 election, companies — concerned that coordinated attacks could drag their reputations through the mud — are hiring consultants to stave off politically motivated Twitter and Facebook mobs.
The catch: But their effort is rife with risks of its own, rooted in the hard-to-decipher difference between legitimate grassroots campaigns and online fraudsters who create the illusion of vast protest movements.
What's happening: Several young companies are pitching themselves to twitchy CEOs and nervous marketing departments, warning that their brands are vulnerable to coordinated social media blitzes that can ruin their standing and run down their stock value.
Austin-based New Knowledge has assembled big-name experts who they say can provide protection from such campaigns. It says it works with Fortune 100 companies, but won't name them.
Morpheus Cyber Security, based in Israel, is gearing up to do the same.
Established companies like ZeroFOX, which monitors social media, are getting into the infant industry.
Who the enemy is: When a protest is legitimate, involving genuine concerns that have whipped up millions of people, that's a reputation problem requiring messaging. But these companies are also confronting what Robert Matney, communications director for New Knowledge, calls an asymmetry of passion: groups that deploy sneaky online tricks to appear fundamentally bigger and more important than they really are.
These campaigns "create a mirage of consensus which itself then becomes very persuasive to sincere, authentic citizens," Matney says. They do this by getting large groups of social media accounts — whether run by humans or bots — to amplify a message, creating the façade of a widespread movement.
It's as if you saw 100 demonstrations protesting the same thing in 100 cities — without realizing the protesters were the same at every event, says Morpheus co-founder Eran Reshef.
One answer is to get them kicked off the platform where they are positioned.
But, but, but: There's no line to separate genuine collective action from the "influence campaigns" that these companies promise to protect against.
Take, for example, the apparent outpouring of social media outrage directed at Nike after its support of Colin Kaepernick, the NFL quarterback who, in 2016, knelt during the national anthem, which briefly affected the company's stock.
In a just-published report on the topic, Morpheus describes a network of politically motivated actors tweeting from a cue card provided by a shadowy group named "The New Movement." Their actions, Morpheus suggests, moved the needle of public sentiment by mimicking a unified voice of dissent.
When I called the number listed on The New Movement's website, I spoke with a man who identified himself as Tony Valenzuela from Tucson, Arizona, who said he and two other volunteers started the group out of frustration with advertisers that were pulling their money from conservative media giants like Bill O'Reilly and Sean Hannity.
He said he has legitimate followers and that his goal is to hit back against left-leaning groups like Sleeping Giants, which encourages people to publicly shame advertisers into pulling their banners from Breitbart News.
It's not clear who is right about the anti-Nike protest — whether it was a manipulative influence campaign or a grassroots marshaling of conservative grievances.
So where is the line between authentic political organizing and illegitimate campaigns? Morpheus and New Knowledge say transparency is the essential differentiator.
"It's something akin to the way that traditionally in the media we insist that advertising declare itself as advertising," Matney says. "That's not what's happening here."
"When there is an

intentional

difference between how a post would be perceived by a layman glancing at it and how an expert analyzing it using sophisticated tools would perceive it — then it is a part of an influence operation," says Reshef.
Both said they would never get in the way of a real social movement.
What's next: Increasingly sophisticated tools mean that more influence campaigns targeting companies are probably just around the corner, making the need to cull the genuine from the fake more pressing.
Go deeper