Alexandria Ocasio-Cortez sets stage for Dems to go after Trump's tax returns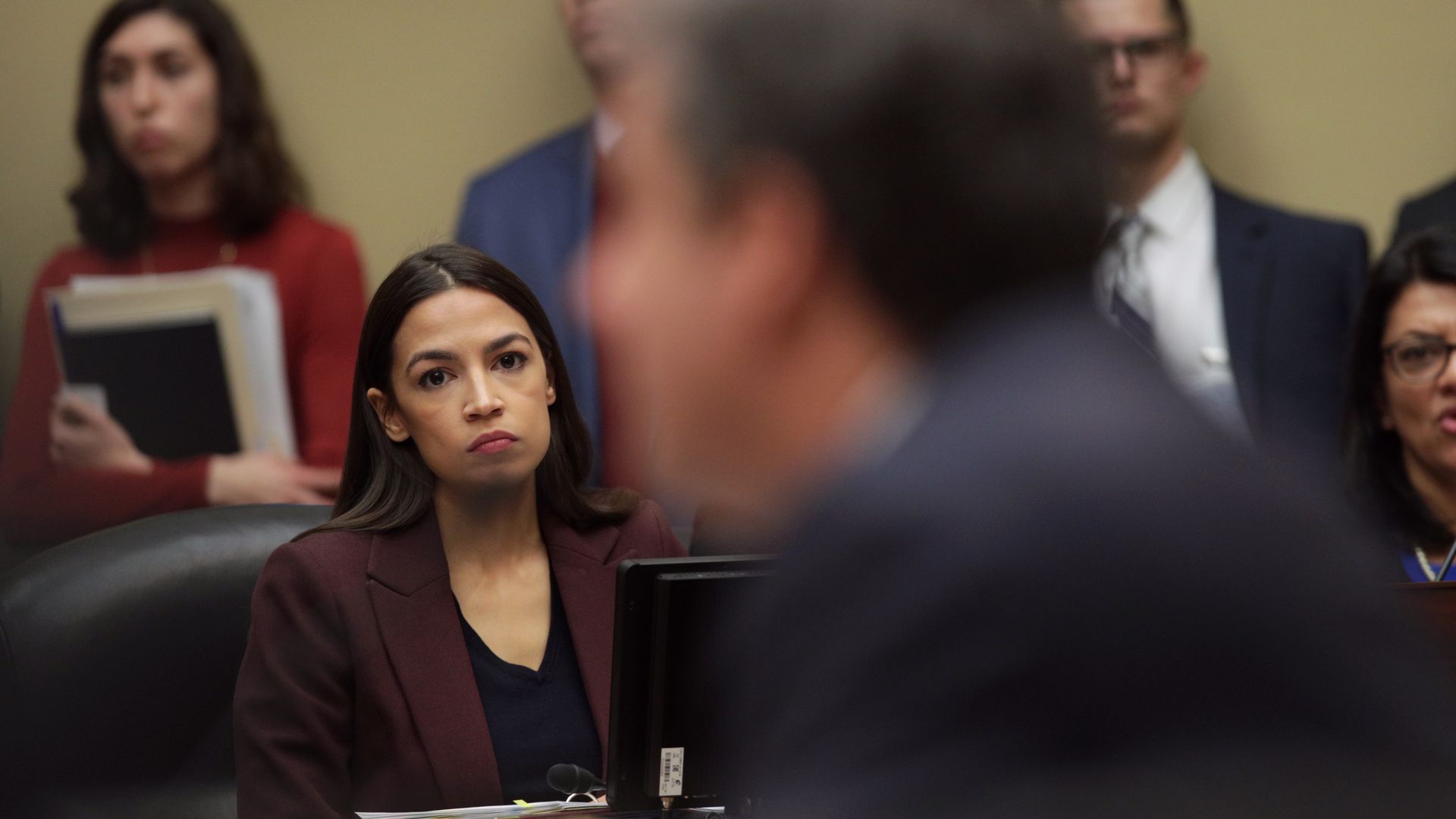 Rep. Alexandria Ocasio-Cortez (D-N.Y.) and other Democrats used President Trump's former personal lawyer and fixer Michael Cohen's dramatic testimony to Congress Wednesday to lay legal groundwork for House Democratic leaders to pursue Trump's tax returns, HuffPost reports.
The details: During her line of questioning, Cohen noted Trump had directed his deputies to inflate the value of his assets for insurance purposes, and the president devalued his assets to avoid paying taxes. Cohen also told lawmakers the president exaggerated his net worth in order to obtain a loan from Deutsche Bank in 2014, and Trump Organization executive Allen Weisselberg would be able to provide lawmakers with more details about Trump's financial dealings.
Go deeper: Recap of Michael Cohen's explosive public testimony
Go deeper