House passes bill for universal background checks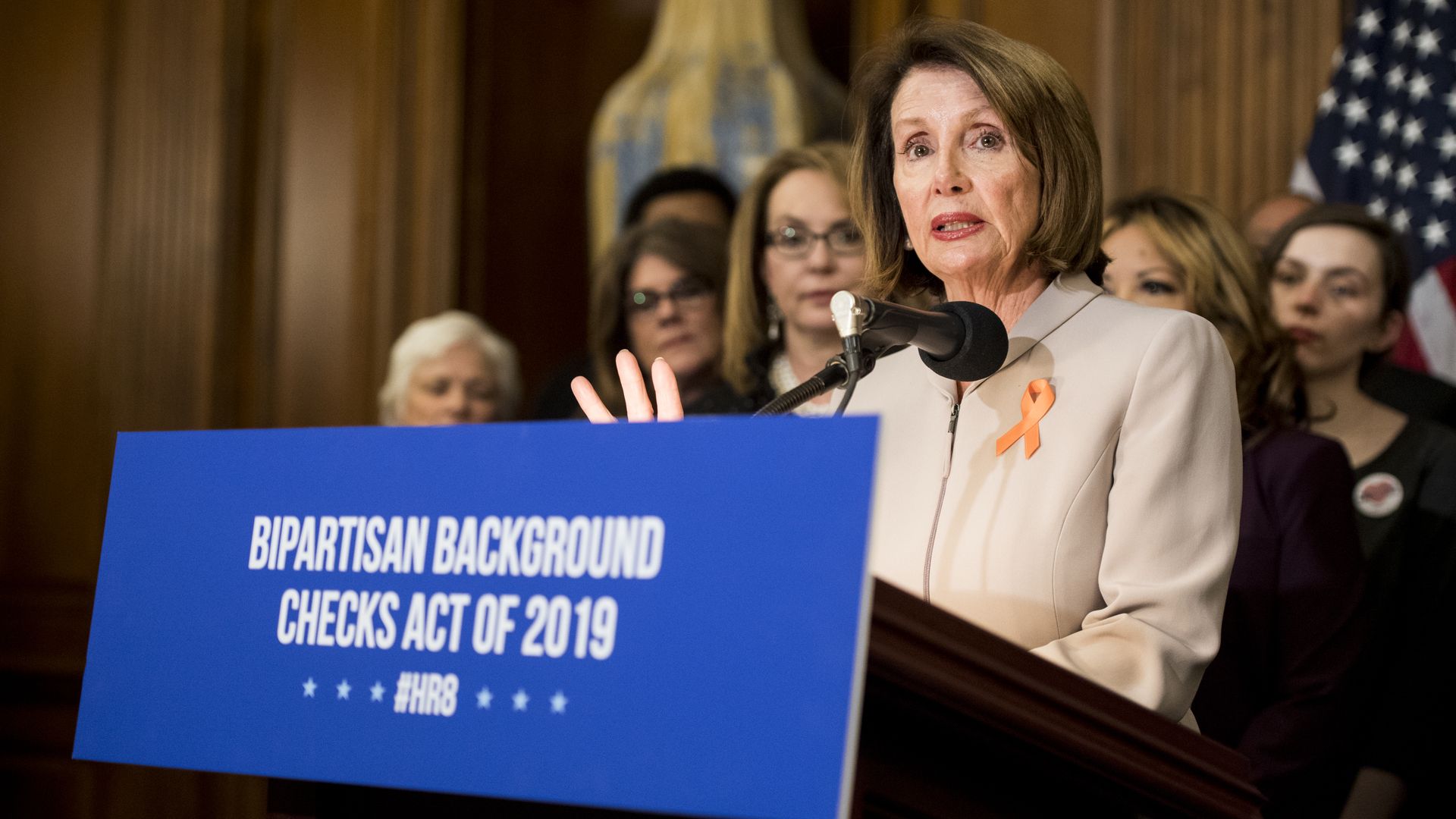 The House on Wednesday passed the Bipartisan Background Checks Act, which would require background checks for all firearm sales, including those sold at gun shows and online.
Why it matters: This is the first gun control bill that Congress has considered in nearly 25 years. Gun control has been near the top of the Democratic agenda since the party took back control of the House in November's midterms, galvanized by recent mass shootings and student-led activism.
Details: The bill, HR 8, also prohibits firearms transfers by a person who is not a licensed dealer. However, it does exclude "gifts to family members and transfers for hunting, target shooting, and self-defense," according to the House Judiciary Committee website.
House Republicans were also able to add an amendment to the bill — with support from some Democrats — that would force the NICS background check database to notify ICE if an undocumented immigrant attempts to buy a firearm.
Critics of the bill, including shooting survivor Rep. Steve Scalise (R-La.), note that universal background checks would target law-abiding owners and could not have prevented several recent shootings in which shooters had passed a federal background check.
What to watch: Majority Whip John Thune (R-S.D.) told CNN on Tuesday that it's "unlikely" the Republican majority will take up the bill for debate soon. A second bill, the Enhanced Background Checks Act, is up for a vote in the House on Thursday. It would extend time for the FBI to conduct background checks.
Go deeper