New Medicare for All proposal goes beyond Bernie Sanders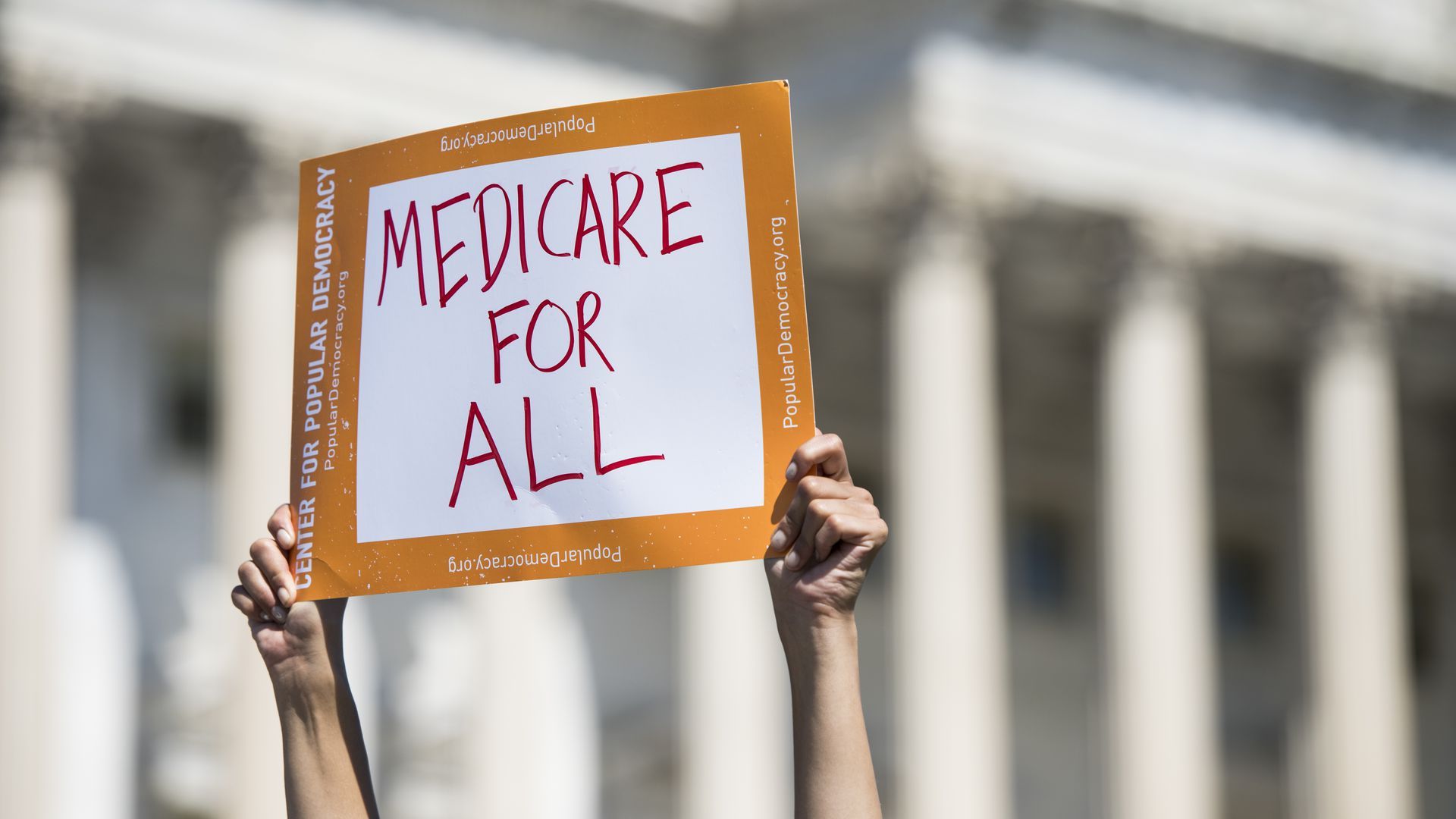 Even Sen. Bernie Sanders can get outflanked in the race to define Medicare for All as Rep. Pramila Jayapal (D-Wash.) is set to introduce a bill today that would go even further than Sanders' sweeping proposal.
Why it matters: Even as moderates and more conventional liberals are freaking out over the politics of such a dramatic upheaval, the left is still moving left, laying down ever-more-ambitious markers as they gain more and more influence over their party.
Many of the broad strokes are the same: Both bills would eliminate most private insurance and most existing federal health programs, moving everyone in the country into a new single-payer system. Neither would allow co-pays or deductibles.
Jayapal's version, though, would cover some things Sanders' bill wouldn't — most significantly, long-term care like nursing homes. It also calls for a 2-year phase-in period, compared to Sanders' 4 years.
What we don't know: The cost.
Sanders' bill would cost about the same as the status quo; money we're currently spending on premiums and out-of-pocket costs would need to be turned into taxes.
Jayapal's bill is more expansive than Sanders' and therefore would likely be more expensive. But it doesn't have a price tag yet, nor does Jayapal have a plan to cover whatever that cost may be.
What we're watching: For my money, the most interesting policy component of this bill is the way it would control health care spending.
Jayapal would put hospitals and nursing facilities under a "global budget" — a firm cap on how much the program will spend each year, which would be divvied up in lump sums each quarter. (Maryland has a similar system.)
Individual doctors, meanwhile, would be paid for each service they provide — a return to the fee-for-service model the existing Medicare program is trying to abandon.
Go deeper: What "Medicare for All" could look like
Go deeper