Lighthizer says U.S. will abandon tariff hikes on $200B Chinese goods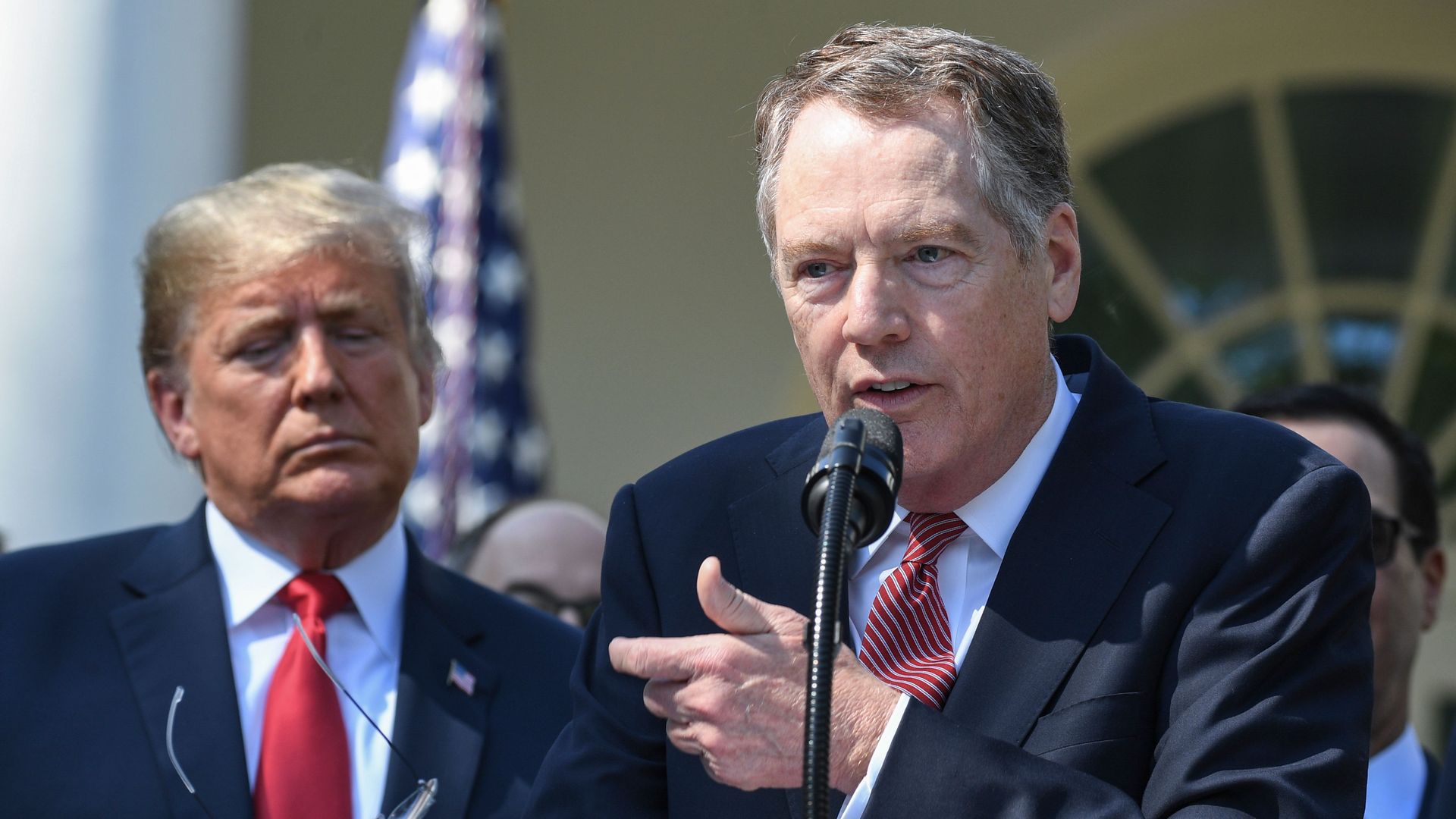 Following testimony on Capitol Hill Wednesday, U.S. Trade Representative Robert Lighthizer said the U.S. will take steps to abandon its plans to increase tariffs on $200 billion of Chinese goods, the WSJ reports.
The big picture: President Trump announced this week that the scheduled hike would be delayed due to "substantial progress" in trade talks with China. Lighthizer's revelation that the U.S. could formally abandon any tariff hike could be seen as a further indication that talks are going well. However, as one of the enforcement mechanisms that a trade deal would include, Lighthizer testified that officials from both countries would meet frequently for "consultations" on potential violations, and that tariffs could be reimposed if China fails to live up to its pledges.
Go deeper