Jerome Powell wades into the deficit debate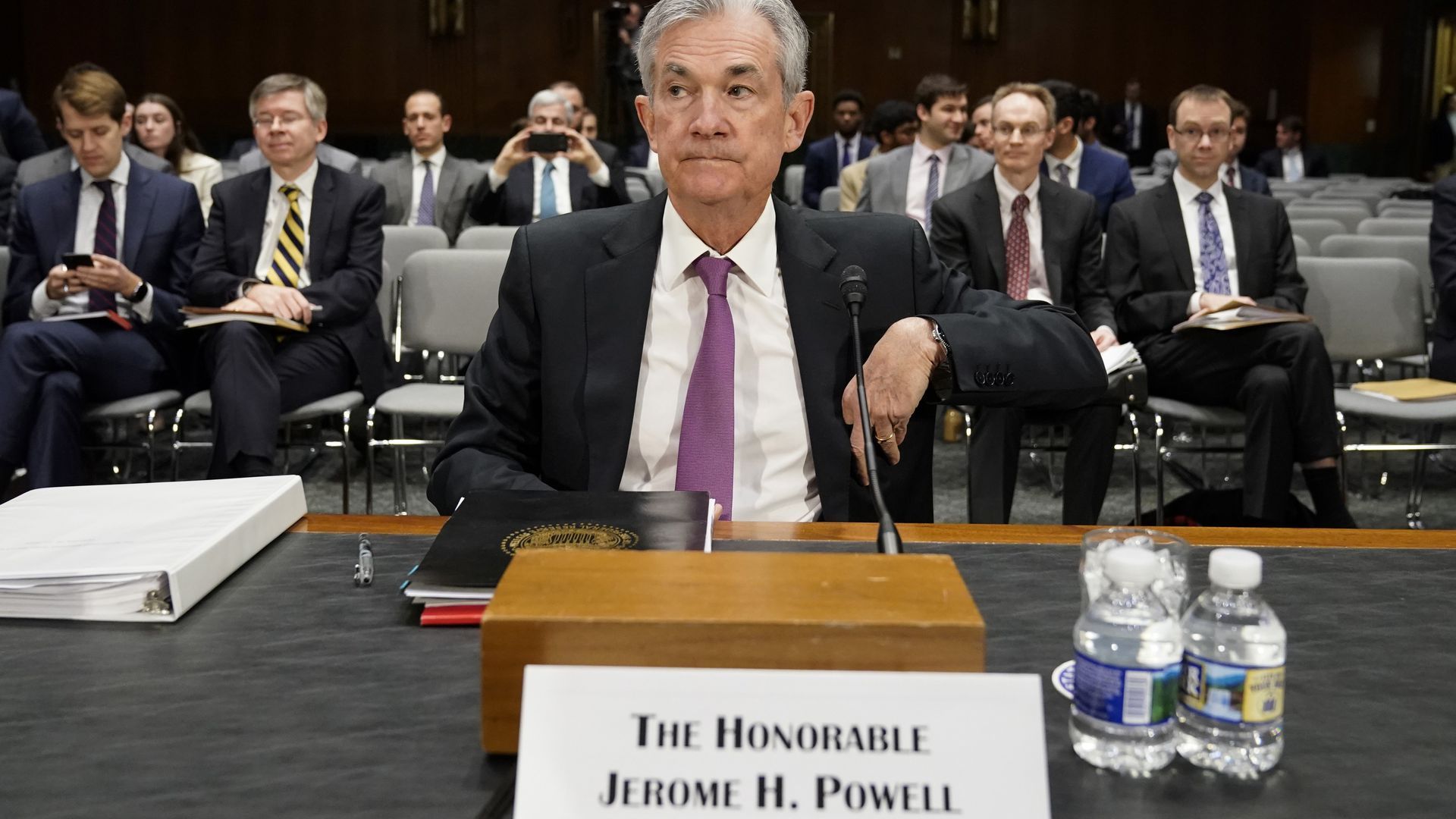 No one could have predicted that it would take two hours for a member of the Senate to prod Fed Chair Jerome Powell about the Fed's political independence — or that the U.S. deficit would be such a central point of yesterday's hearing.
Why it matters: Powell answered a handful of questions about the U.S. debt and then chimed in on the modern monetary theory debate — whether or not deficits matter for countries like the U.S. that print their own money.
"The idea that deficits don't matter for countries that can borrow in their own currency I think is just wrong ... U.S. debt is fairly high to the level of GDP — and much more importantly — it's growing faster than GDP, really significantly faster. We are going to have to spend less or raise more revenue."
— Powell, in response to Sen. David Purdue's question about MMT
The caveat: Powell called out "unsustainable" federal debt in his opening remarks. But in response to questions from senators, he emphasized that "decisions about spending and controlling spending and paying for it" are up to Congress, not the Fed.
What's next: Powell will face the House Financial Services Committee — the first Democratic-controlled body of Congress he's seen since becoming chairman — at 10 am ET.
Go deeper: Fed's Powell sees "conflicting signals" in economy
Go deeper