Hillary Clinton says Trump's North Korea summit is a "fantasy"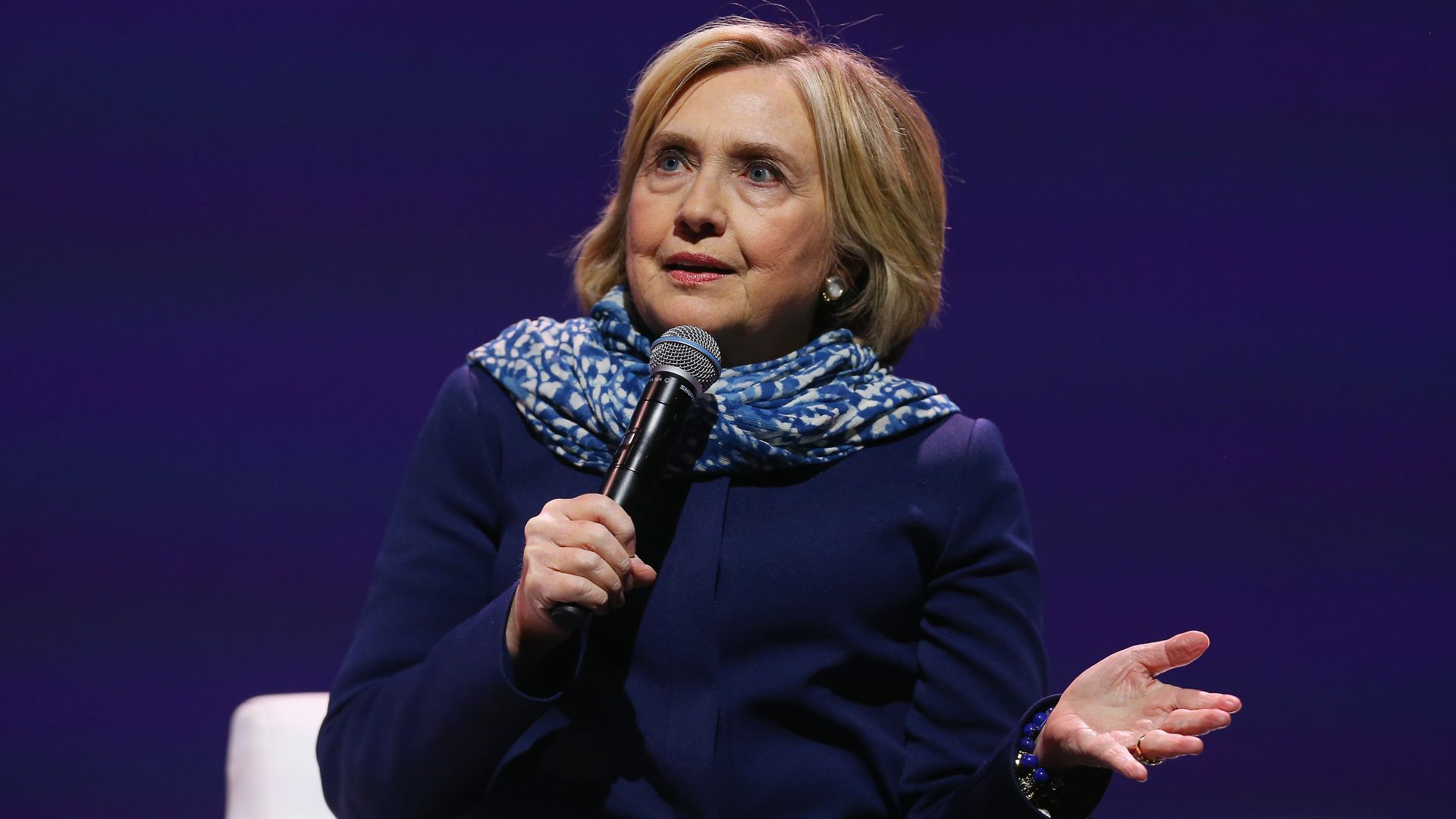 Hillary Clinton claimed that "Trump's fantasy about negotiating with the North Koreans" is more a play for positive headlines — or even a Nobel Prize — than national security.
What they're saying: In an appearance on the TBD with Tina Brown podcast from Wondery, Trump's 2016 opponent says she doesn't know "whose national security interests Trump is either pursuing or will actually try to defend" as he meets with North Korean leader Kim Jong-un. She notes that the Russians and Chinese both have significant interests in the outcome of the summit, but that Trump himself is "much more interested in perceptions than reality."
More from the interview:
"All the intelligence, which Trump dismisses, suggests that it's unlikely if not impossible that Kim Jong-un will give up his nuclear weapons capacity. ... I don't know what Trump will claim, but I have serious doubts that whatever he claims will be actually achieved."
"At the end of the day, I think he would love to get a Nobel Prize — that was the biggest joke of the week, where he got [Japanese Prime Minister Shinzo] Abe to nominate him for a Nobel Prize — by getting a deal and claiming it."
"And you know, this is what he used to do in real estate. So many guys who did business with him in real estate would say, you know, he'd have a $15 million profit from a real estate deal which he would call $150 million and then he would call everybody and beg them not to contradict the press because he was going to say it was $150 million not $15 million. That's how he sees negotiation."
Her bottom line: "So if he can put lipstick on a pig and he can say, 'OK, this is what we're going to do with North Korea, and he keeps saying it over and over again and Fox News says it over and over again and other outlets say it over and over again and the so-called mainstream media does their both-sides-ism ... he wins the news cycle. That's really what he lives for."
Go deeper: Trump believes the investigations against him weaken his standing with foreign leaders
Go deeper