Florida Bar to investigate GOP Rep. Matt Gaetz for Michael Cohen tweet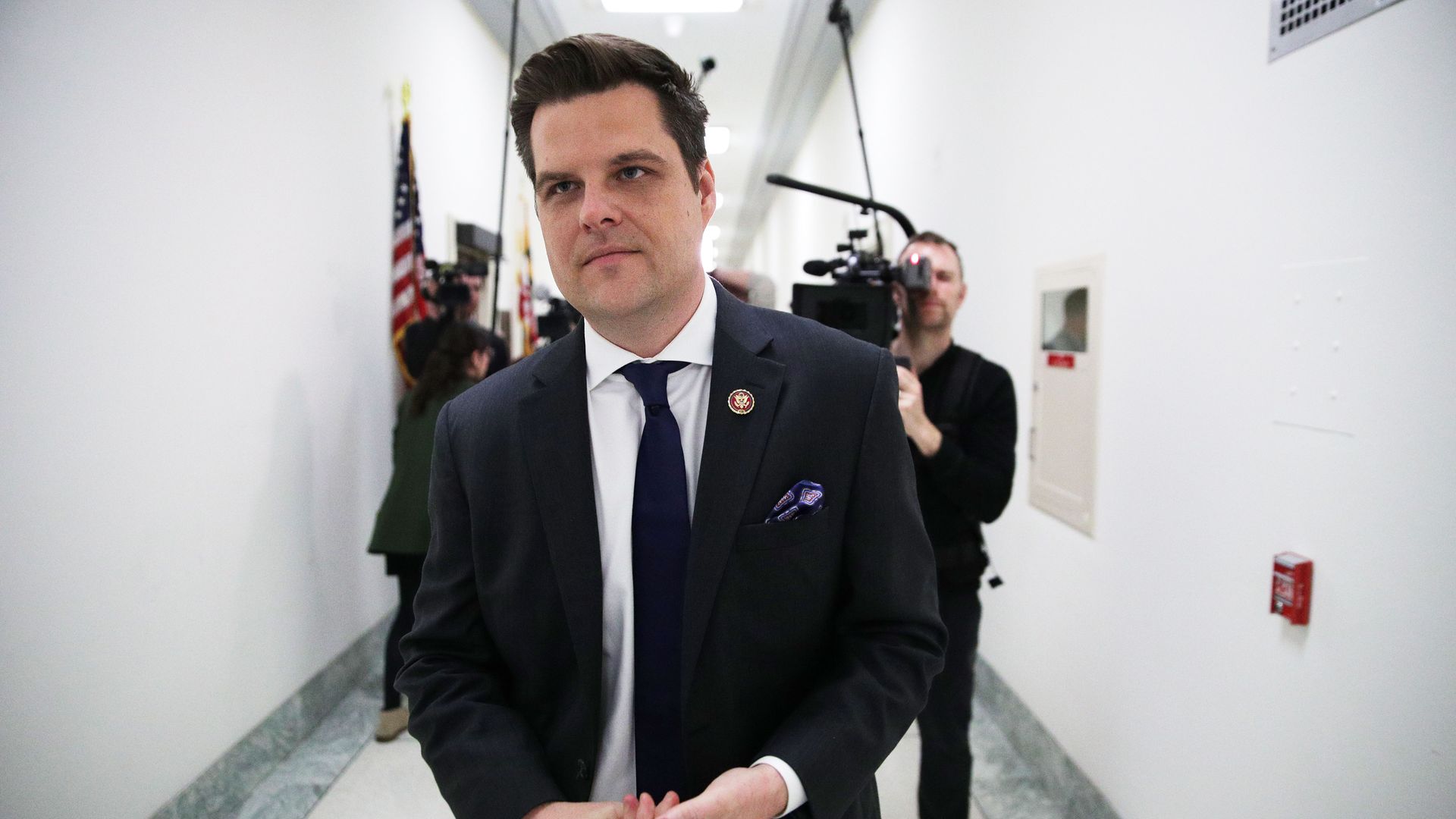 The Florida Bar opened an investigation into Rep. Matt Gaetz (R-Fla.) after the lawmaker posted a menacing tweet Tuesday, questioning President Trump's former personal attorney Michael Cohen's fidelity to his wife one day before he appeared before a House committee, The Daily Beast reported.
Details: Gaetz, an attorney, is a member of the organization that licenses lawyers to practice in the state. The group did not release any details about its inquiry, but spokesperson Francine Walker told The Daily Beast the bar is "aware of [Gaetz's] comments ... and [has] opened an investigation," adding that if "rules have been violated, the Florida Bar will vigorously pursue appropriate discipline."
Go deeper: GOP Rep. Matt Gaetz appears to threaten Michael Cohen on Twitter
Go deeper