The politics of embarrassment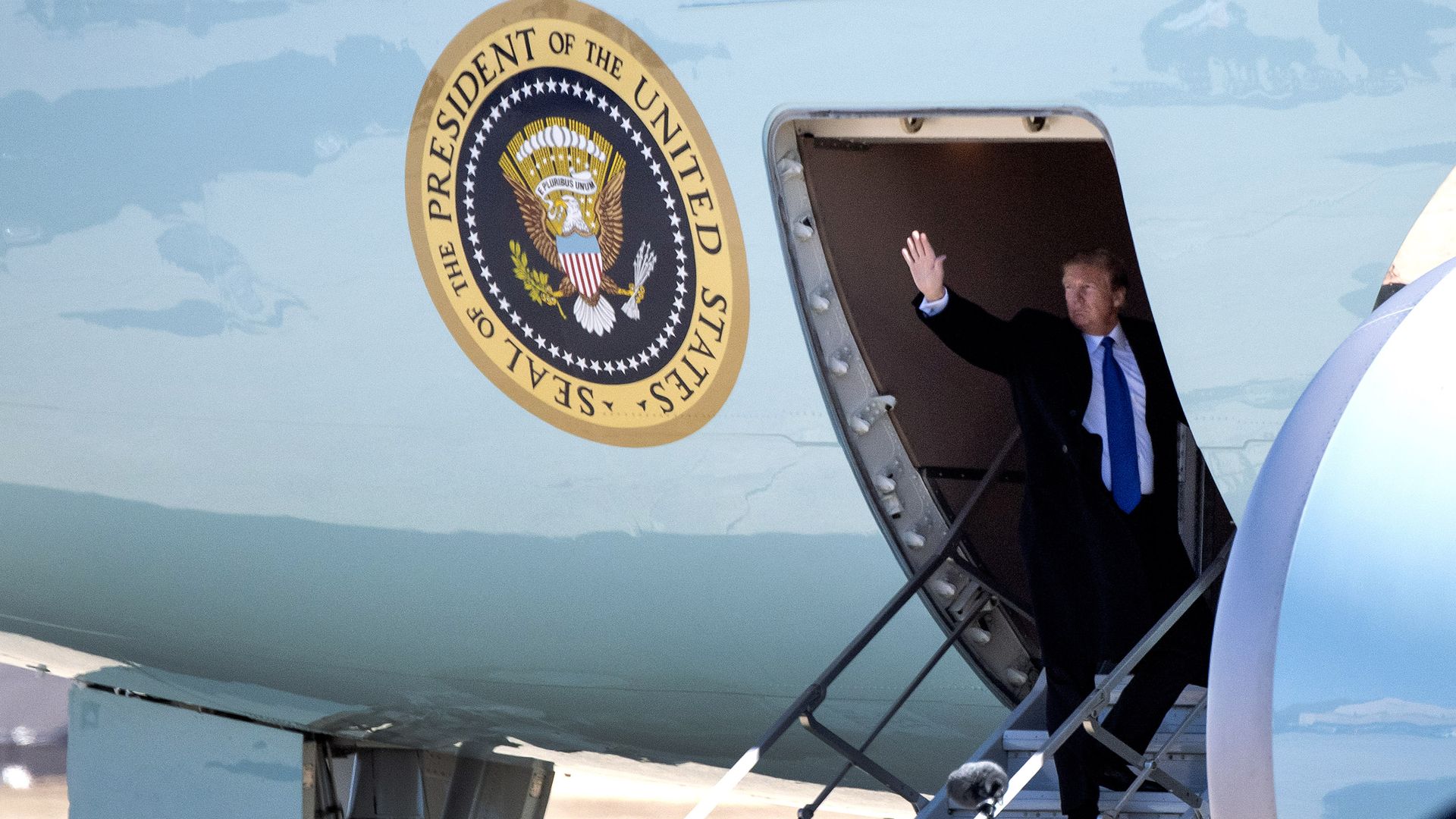 President Trump's advisers say one of his more frequent gripes about the scandals and investigations — both by Mueller and the Hill — is that they weaken his standing with foreign leaders.
The big picture: One of Trump's former advisers said the president would tell stories of a foreign leader asking him about the special counsel's investigation. The adviser interpreted that as Trump feeling humiliated by having to discuss it.
Trump wants to claim a victory from his North Korean summit. And he also wants to, as he always does, produce good television.
Today's explosive testimony by Michael Cohen (10 am, overshadowing the Hanoi statecraft and stagecraft for the day) makes the second less likely.
And the first — a meaningful commitment from North Korea — doesn't look achievable.
As if the situation wasn't charged enough, Rep. Matt Gaetz (R-Fla.), is trying to embarrass Cohen:
Gaetz tweeted threateningly at Cohen last night: "Hey @MichaelCohen212 - Do your wife & father-in-law know about your girlfriends? Maybe tonight would be a good time for that chat. I wonder if she'll remain faithful when you're in prison.  She's about to learn a lot."
White-collar lawyers immediately condemned Gaetz's tweet as witness intimidation.
Why it matters: Gaetz has been among a small group of House Republicans who've won favor with Trump by relentlessly attacking the Mueller probe as a politically biased "witch hunt."
Gaetz has attacked the FBI and done Trump's bidding in the president's favorite arena: cable news.
Trump laps it up. Sources familiar with the relationship say he loves Gaetz, talks to him on his cell phone, and has even praised Gaetz for being "handsome."
Swan called Gaetz shortly after he sent his incendiary tweet. Swan asked Gaetz what the purpose of the tweet was. "To test the truthfulness and character of a witness that's coming before the Congress," Gaetz replied.
So why spread rumors about a witness? "I just asked questions," Gaetz replied.
Come on, Swan said: By putting it out there as a member of Congress, a lot of people might believe it.
"I reject the premise of your question that people always believe what they see from members of Congress," Gaetz replied. "I'm just a man asking questions. ... You should watch the hearing. ... You'll get a far clearer understanding as to my factual basis if the Democrats allow me to ask questions at the hearing."
But you're not a member of the Oversight Committee and so you won't be asking questions of Cohen, Swan said. 
"I'm not. But I'd sure like to participate," Gaetz replied. He wouldn't say whether another member would be asking these questions on his behalf.
Swan asked Gaetz whether anybody in the White House put him up to this threat, or whether he'd discussed his tweet with Trump before or after the tweet.
"Nope," he said, adding that he hadn't heard from Cohen or the White House since his tweet. (Swan spoke to Gaetz at around 6 pm)
Lanny Davis, an attorney for Cohen, said in a statement: "We will not respond to Mr. Gaetz's despicable lies and personal smears, except to say we trust that his colleagues in the House, both Republicans and Democrats, will repudiate his words and his conduct."
"I also trust that his constituents will not appreciate that their congressman has set a new low — which in today's political culture is hard to imagine as possible."
Go deeper:
Go deeper