Big Pharma won its Capitol Hill hearing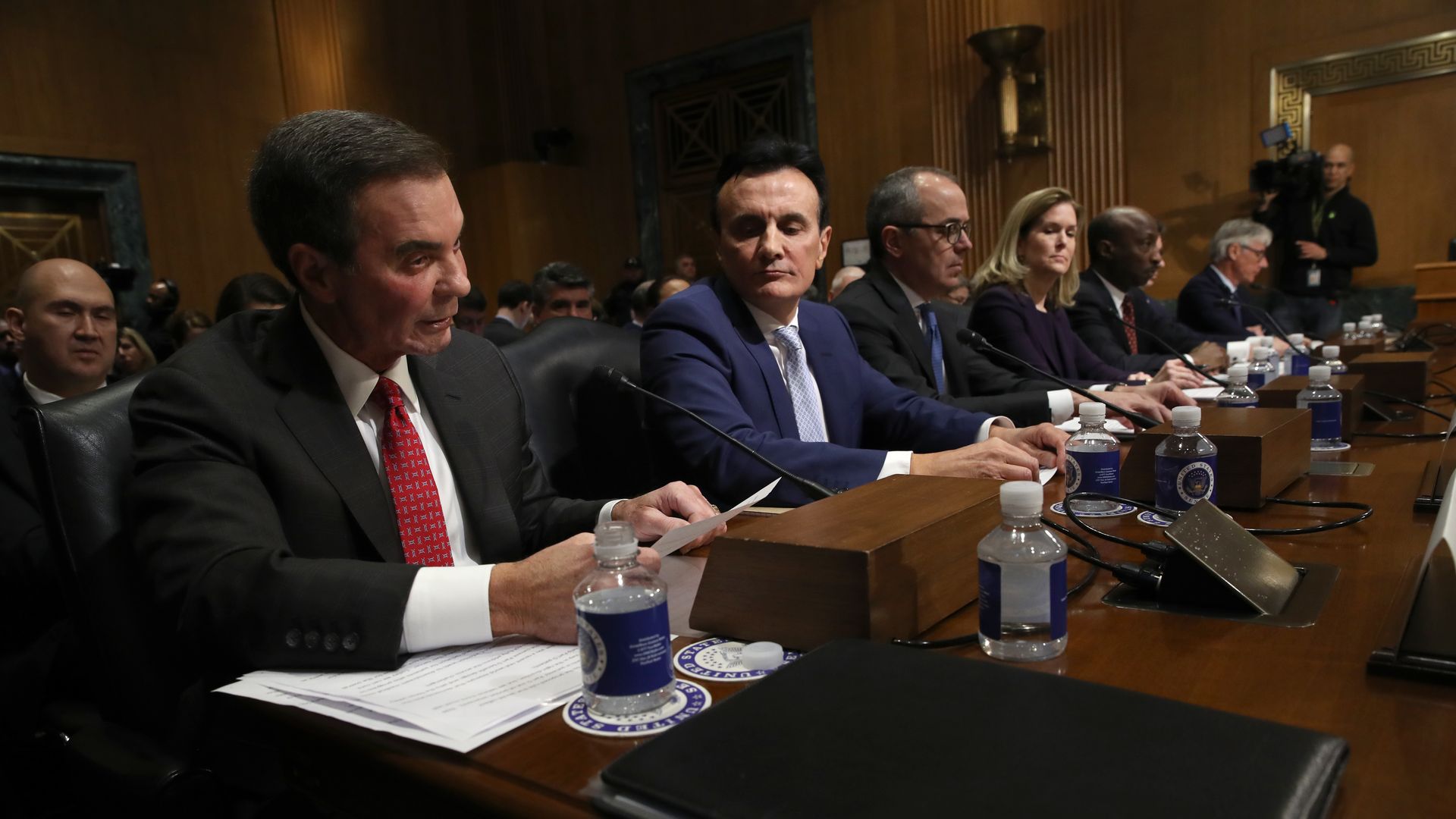 Seven of the pharmaceutical industry's top CEOs came to Capitol Hill yesterday, spent a few hours pointing the finger at pharmacy benefit managers, and went home largely unscathed.
Between the lines: The pharma CEOs were able to stick to their plan. No one on the Finance Committee backed any of them into a corner, or knocked them very far off their talking points, or made them commit to anything they might regret. Their stocks were unaffected.
Most notably, the CEOs praised the Trump administration's plan to eliminate PBM rebates in Medicare. But they didn't commit to lowering their list prices as a result; some suggested that might only happen if Congress also eliminates rebates in commercial insurance.
Yes, but: Pharma isn't out of the woods. The headwinds it faced before the hearing — the general political climate, the nascent bipartisan interest in patent reform, and an unpredictable administration — are all still there. And this isn't the end of congressional oversight on drug prices.
My thought bubble: The committee's hearing may not have been industry's dream. In pharma's ideal world, it wouldn't have happened at all. But it was awfully close to the next-best thing.
Go deeper: Pharma's grip on the health care economy
Go deeper