Report: Beto O'Rourke to announce 2020 bid after ruling out Senate run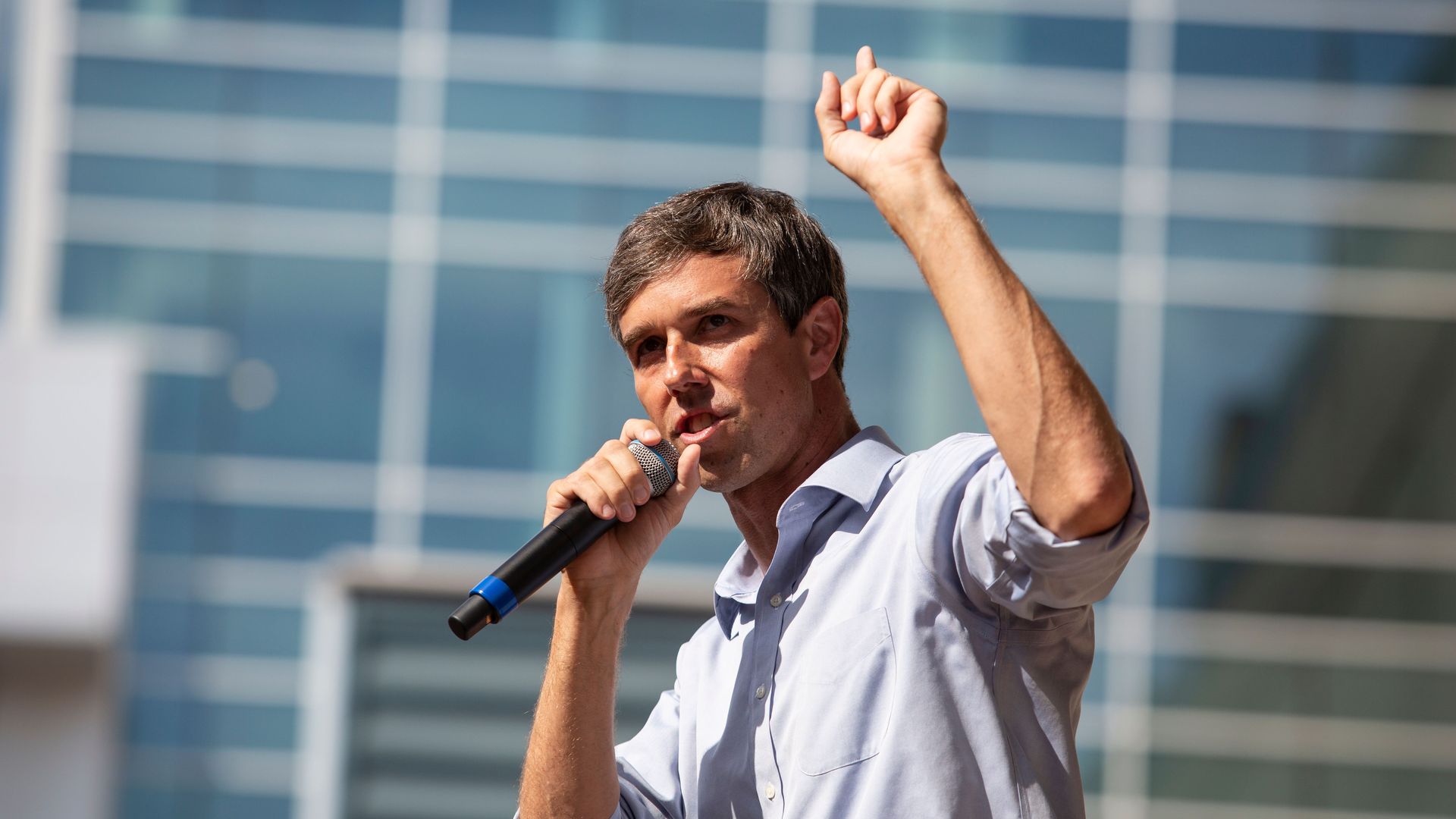 Former Texas Rep. Beto O'Rourke has decided not to challenge Sen. John Cornyn for a Senate seat next year, paving the way for a 2020 presidential run, the Dallas Morning News reports.
"Amy and I have made a decision about how we can best serve our country. We are excited to share it with everyone soon."
— O'Rourke told the Dallas Morning News in an interview
The big picture: The former El Paso congressman told Oprah Winfrey that he's thinking about running for president and will make a decision "before the end of this month." O'Rourke gained national prominence during his campaign for Senate last year, which he ultimately lost by a narrow margin to Republican incumbent Ted Cruz.
Go deeper