Sudden leadership shake-up hits NOAA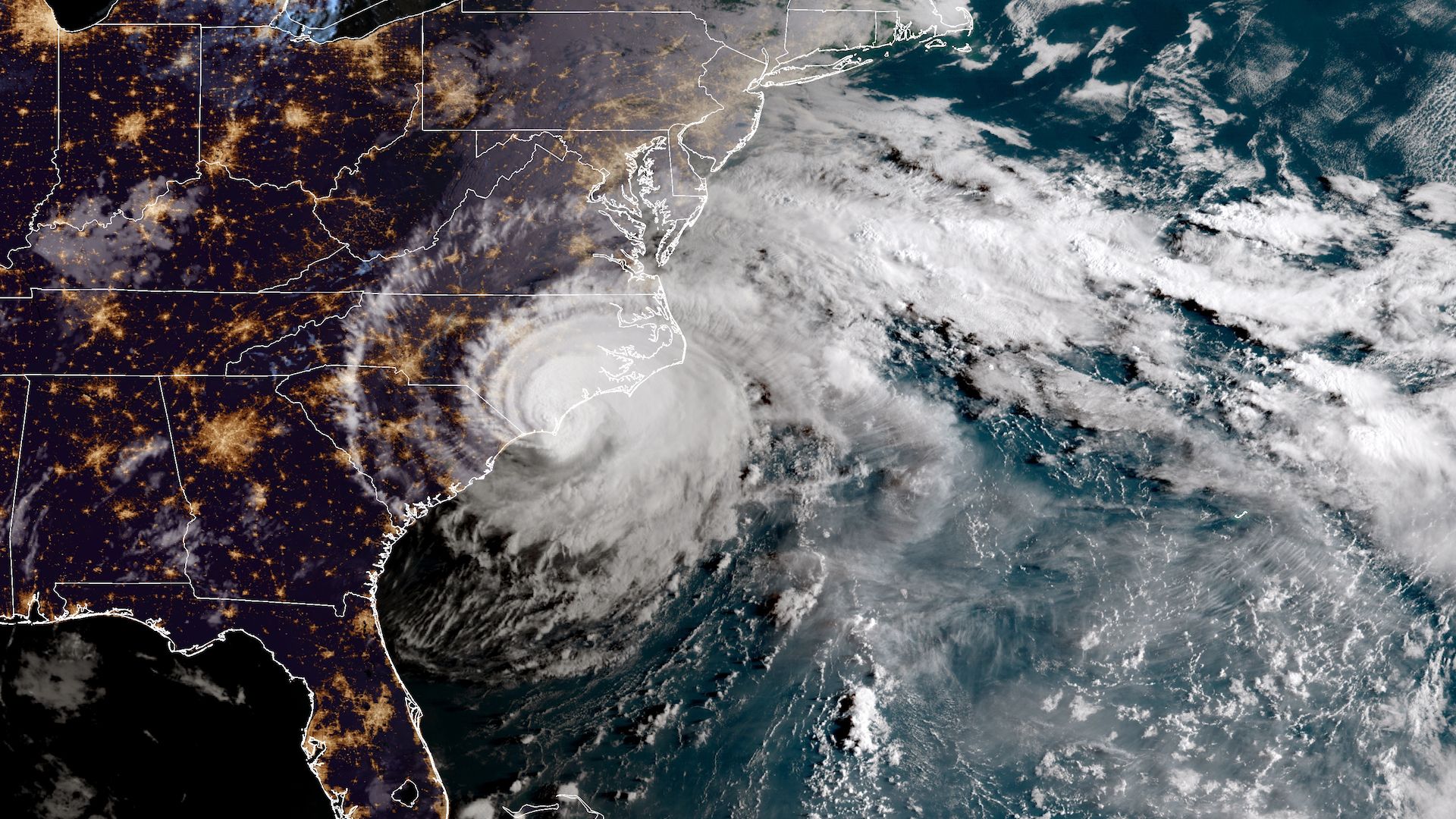 Tim Gallaudet, the acting administrator of the National Oceanic and Atmospheric Administration (NOAA), was suddenly replaced on Monday by the No. 3 official at the agency, former weather industry scientist Neil A. Jacobs.
Why it matters: The agency has been operating without a Senate-confirmed administrator for the longest time since it was created in 1970. Gallaudet, a retired U.S. Navy rear admiral, had earned plaudits for advancing the agency's priorities in ocean and atmospheric sciences without succumbing to political interference with climate research, as other agencies have during the Trump administration.
NOAA is responsible for regulating fisheries, forecasting the weather, and studying oceans and climate. It is perhaps best known for the National Weather Service and its hurricane hunter aircraft.
Details: An email went out to NOAA employees on Monday to announce the leadership swap, stating that it was ordered by Commerce Secretary Wilbur Ross. It gave no reason for the change, however.
"Today, Commerce Secretary Ross asked me to perform the nonexclusive functions and duties of Under Secretary and NOAA Administrator. As Senate confirmed Assistant Secretaries, I will continue to serve as the Assistant Secretary of Commerce for Environmental Observation and Prediction, while Admiral Gallaudet will continue to serve as the Assistant Secretary of Commerce for Oceans and Atmosphere."
"In no way will this impact our mission or shift our priorities."
The all-staff email said that Gallaudet will now focus his time on oceans issues, taking him out of a climate communications role.
A NOAA spokesperson tells Axios the switch is a "natural shift that occurs in agencies and departments over time. Both leaders are dedicated professionals who believe in the people, science and missions at NOAA. The agency's important work on behalf of the American people and businesses will occur seamlessly into the future."
Between the lines: NOAA gave little notice to its overseers on Capitol Hill, with Sen. Maria Cantwell, the top Democrat on the Senate Commerce Committee, only receiving word an hour before the move was announced.
Gallaudet made news in December when, under repeated climate change-related questioning from reporters at a science conference, admitted that he has never briefed President Trump on the issue, despite the agency's role as a major scientific research entity that funds and conducts climate studies.
Why you'll hear more about this: The Trump administration has nominated Barry Myers, the former CEO of the private weather forecasting company AccuWeather, to serve as NOAA administrator.
The Senate has not voted on the nomination, in part due to concerns over conflicts of interest stemming from his business career and investments.
Myers resigned from AccuWeather and divested his interests in the company in January. However, his brother continues to lead the company.
My thought bubble: The elevation of Jacobs, who previously ran weather programs at Panasonic Avionics, could position the administration to pull Myers' nomination if opposition is too strong to overcome.
Go deeper: Rapid global warming is bringing unprecedented changes to Arctic
Go deeper