3 GOP senators say they'll vote to block Trump's emergency declaration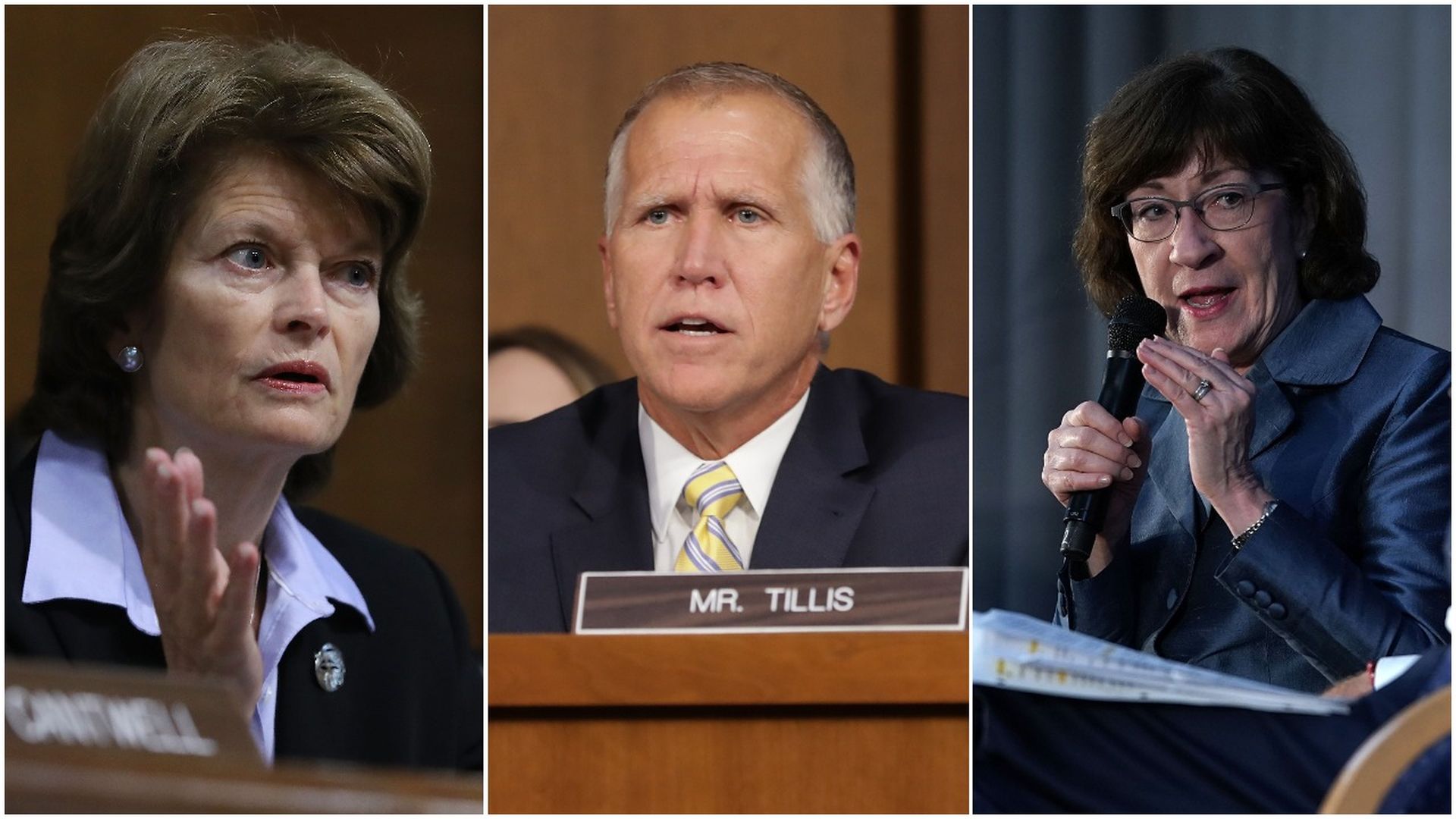 Three Republican senators — Susan Collins (Maine), Lisa Murkowski (Alaska) and Thom Tillis (N.C.) — have said they will vote in favor of a resolution to block President Trump's national emergency, which just passed the House.
Why it matters: Just 4 Republican senators are needed for the resolution to pass, though Trump has already signaled that he will veto the bill if it makes to his desk. It would be the first veto of his presidency, in direct defiance of Republican concerns about executive overreach.
Several other Republican senators are undecided on how they'll vote on the House resolution, but have previously expressed concerns about Trump's use of emergency powers.
Sen. Ben Sasse: "We absolutely have a crisis at the border, but as a Constitutional conservative I don't want a future Democratic President unilaterally rewriting gun laws or climate policy. If we get used to presidents just declaring an emergency any time they can't get what they want from Congress, it will be almost impossible to go back to a Constitutional system of checks and balances."
Sen. Mike Lee: "Congress has been ceding far too much power to the executive branch for decades. We should use this moment as an opportunity to start taking that power back."
Go deeper