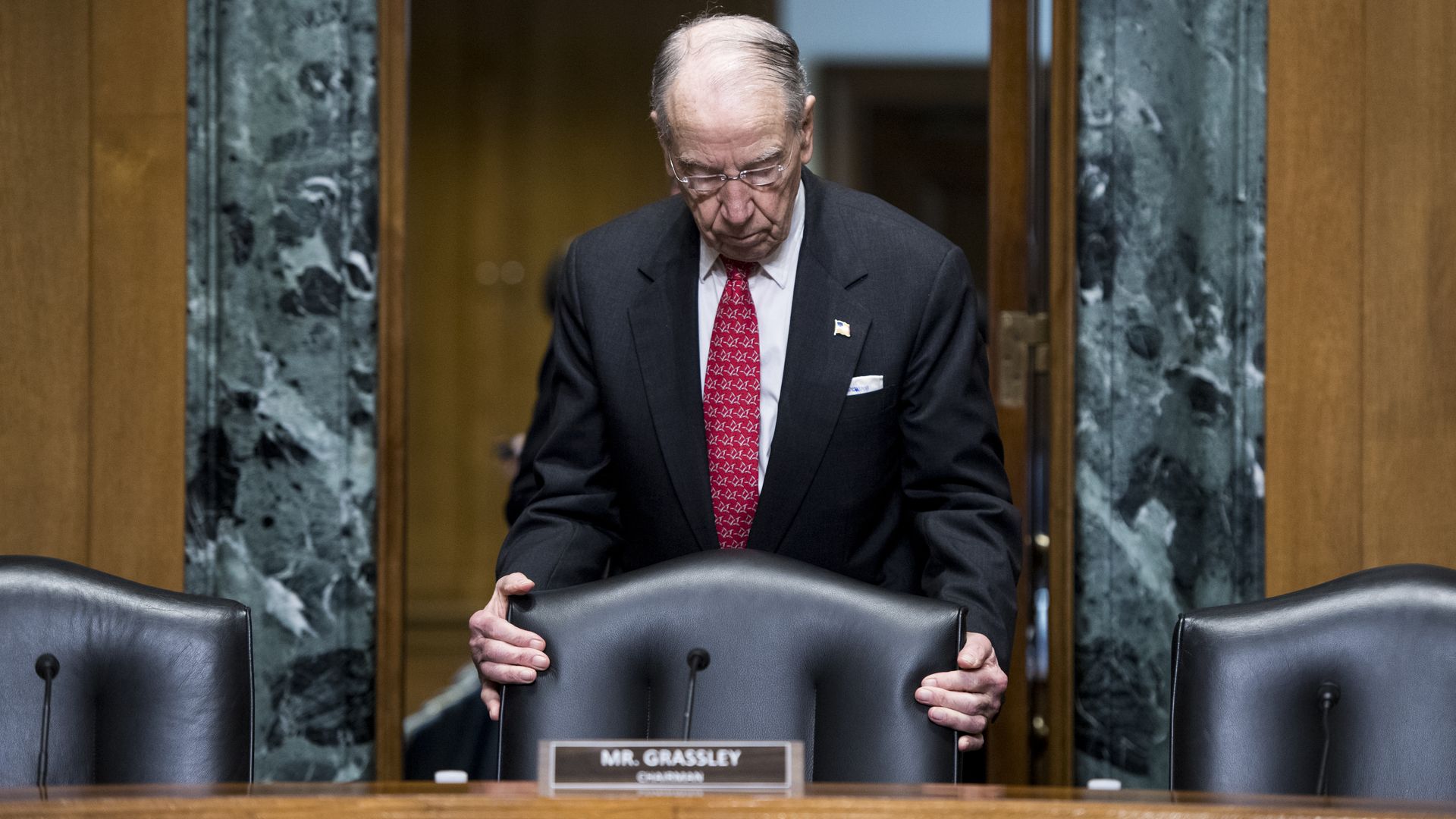 Seven pharmaceutical CEOs will face off against the Senate Finance Committee on Tuesday in what could be the beginning of a bipartisan push to reduce drug prices.
What we're watching: Pharma would rather not be here, but if there's a silver lining for the industry, it's that this hearing — with 7 drug companies and no one else — is a pretty big platform to try to shift the blame to pharmacy benefit managers.
Expect to hear these executives return repeatedly to PBMs, arguing that even as drug prices rise, drug companies aren't keeping the extra money. Finance Chairman Chuck Grassley (R-Iowa) seems to be prepared for this already.
The big picture: Pharma is weaker on Capitol Hill right now than it has been in a very long time, and President Trump's willingness to take on the industry has frayed drugmakers' usual alliances with the GOP.
If lawmakers want to home in on specific issues within the drug-pricing system, this is a great opportunity.
You could do a lot worse, for example, than pressing AbbVie CEO Richard Gonzalez about the thicket of patents that continue to stave off competition for Humira, the world's best-selling drug.
Yes, but: Let's not get ahead of ourselves.
The House held a big angry hearing with Martin Shkreli in 2015, and Mylan CEO Heather Bresch in 2016. No laws changed either time. Both Daraprim and Mylan's Epi-Pen cost just as much today as they did during those hearings.
As Kaiser Health News recently noted, lawmakers were incensed about the price of drugs at similar hearings 60 years ago. And yet, here we are.
Go deeper: Ohio is fighting back against one of the nation's biggest PBMs
Go deeper